Eaton sets sights on '17 return from ACL tear
Nats sparkplug will spend time with team as cheerleader, mentor for replacements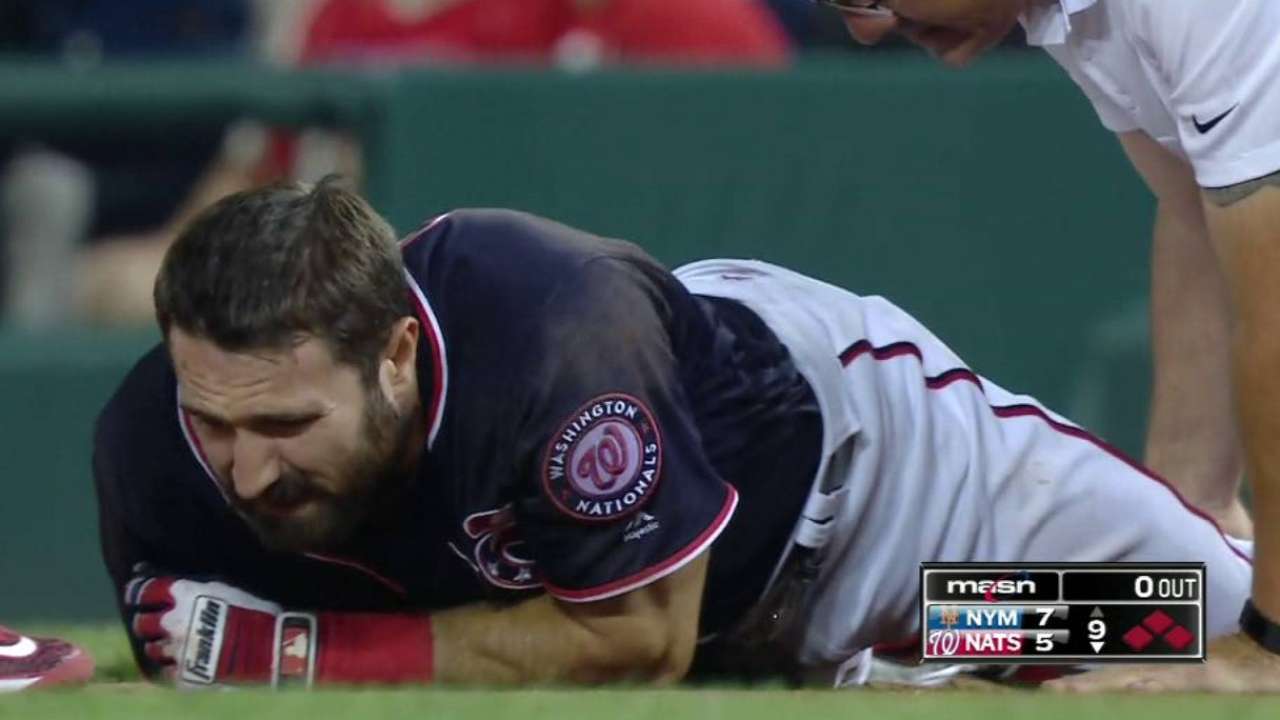 WASHINGTON -- Adam Eaton made his way into the Nationals' clubhouse Sunday morning on crutches with a boot on his leg and his left knee wrapped. The Nationals had officially diagnosed him with a full ACL tear, a meniscus tear and a high ankle sprain earlier that morning, but Eaton still apologized for sitting before addressing reporters for the first time since the injury -- "I'm pretty short, now really getting down there."
As he lunged toward the first-base bag to try to beat out an infield single in the ninth inning Friday night, Eaton recalled hearing a pop. Initially, he thought the sound was his ankle, but it turned out to be his ACL. He described the feeling as he laid on the ground that night up the first-base line as "the worst pain I've ever felt in my life."
Continue Reading
Jamal Collier covers the Nationals for MLB.com. Follow him on Twitter at @jamalcollier. This story was not subject to the approval of Major League Baseball or its clubs.