Scherzer 'just didn't have it' in rare misstep
Nationals ace pounced on by Reds, allows five runs over season-short 4 2/3 innings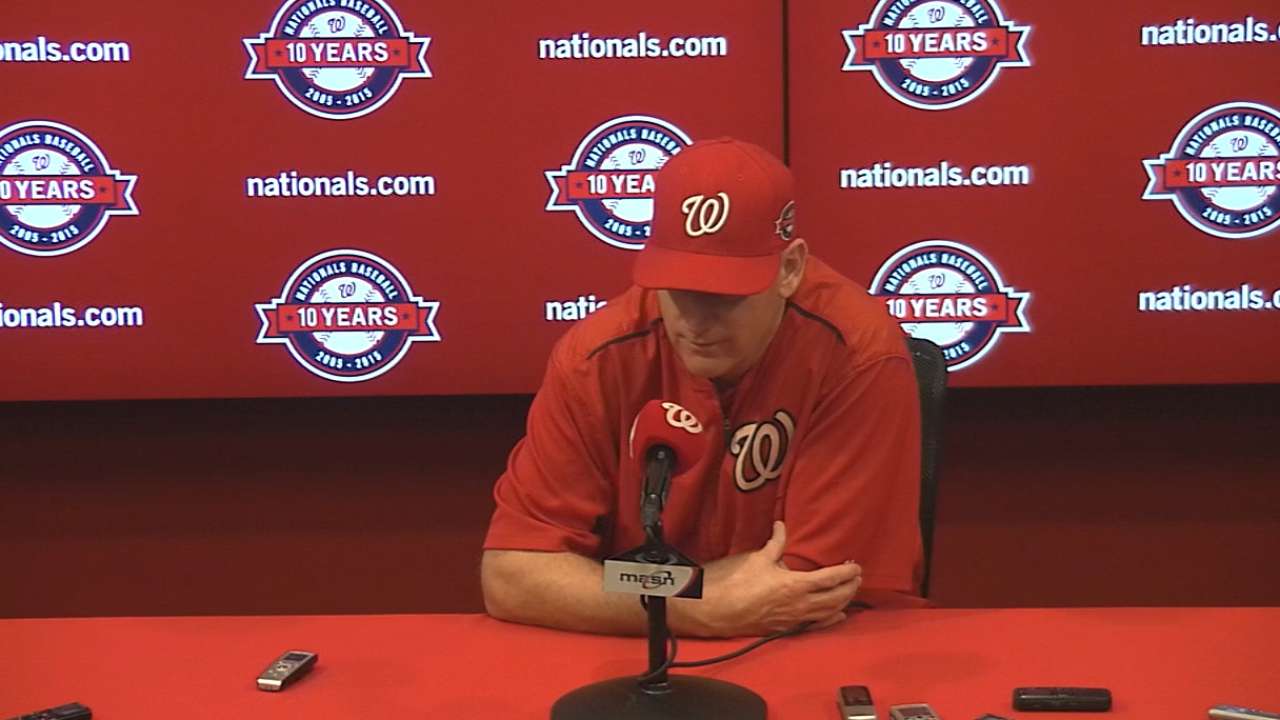 WASHINGTON -- Two-time National League Pitcher of the Month Max Scherzer has been so dominant for such a sustained period of time, a slipup, like the one he experienced Tuesday night against the Reds, seemed all that more foreign.
"I just didn't have it today. I just missed with location on a few pitches to the wrong hitters," Scherzer said after the Nationals' 5-0 loss. "But at the end of the day, this is not one of these games where you beat yourself up."
More
Jacob Emert is an associate reporter for MLB.com. This story was not subject to the approval of Major League Baseball or its clubs.