Scherzer K's 13, Harper HRs in win vs. SD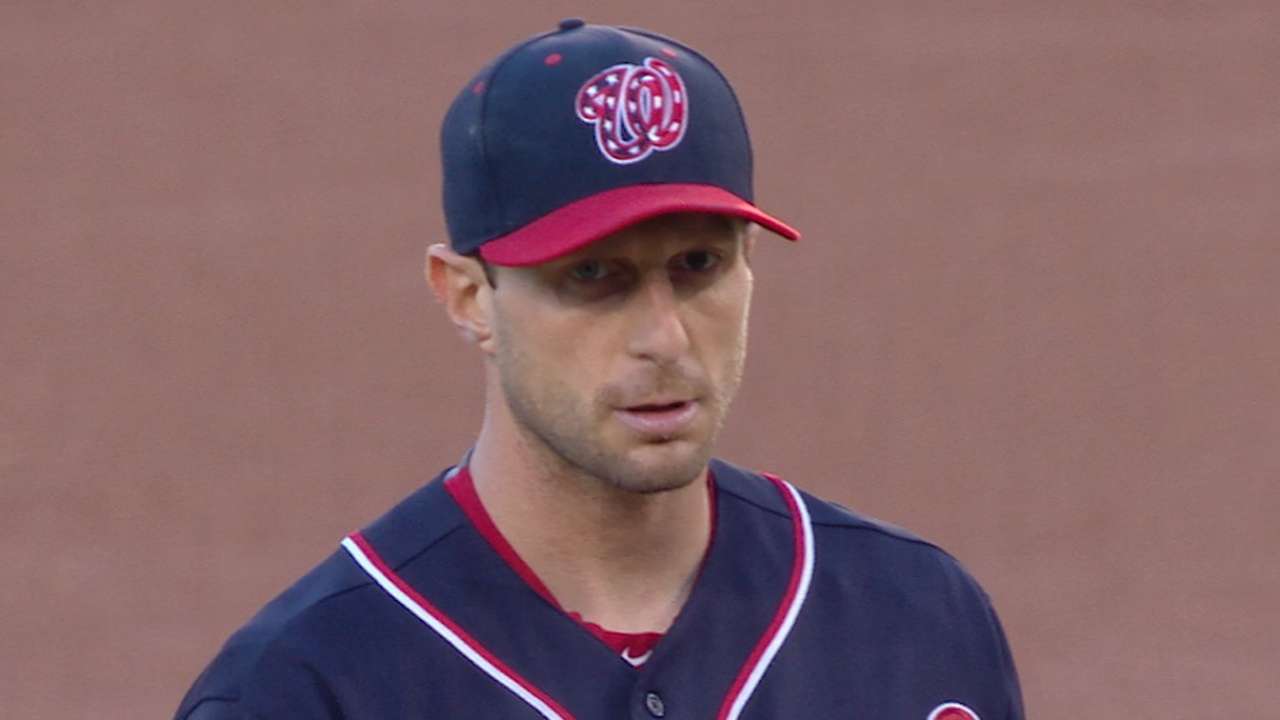 WASHINGTON -- As Max Scherzer stepped into the batter's box in the eighth inning, the crowd of 28,606 at Nationals Park gave him a standing ovation, an appreciation of his outstanding effort so far and a sign that he was going to get a chance to finish what he started. He delivered another stellar performance Friday night, nearly finishing off a complete game as he dominated the Padres offense for 8 2/3 innings to lead the Nats to a 5-1 victory.
Scherzer, the reigning National League Cy Young Award winner, credited a mechanical adjustment of raising his hands higher during his bullpen session this week after struggling in his last start against the Braves. It worked as he struck out a season-high 13 batters and gave up just three hits -- his only blemish coming via a homer from Ryan Schimpf in the fourth.
Continue Reading