Handy man: Rendon dangerous in any count
Nats 3B has uncanny ability to foul off tough pitches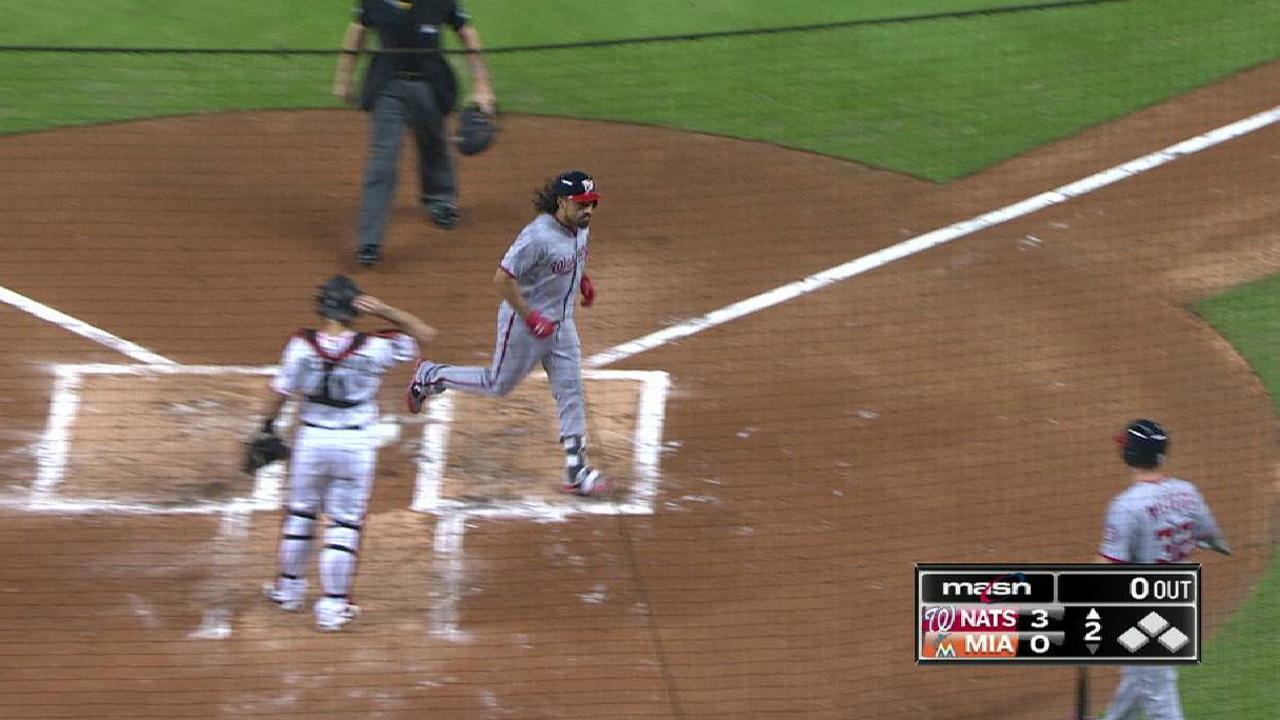 The first thing anyone mentions about Anthony Rendon are his hands. Then you shake one, cavernous and workman-like, and it swallows yours whole.
"For me, they are how I can control the bat," the Nationals' third baseman said one recent afternoon, his right hand clamped over the barrel of his Marucci maple bat. "I don't have 250 pounds ... coming from my frame. If I can manipulate this barrel, I can be successful."
Continue Reading
Joe Trezza is a reporter for MLB.com based in New York. Follow him on Twitter at @joetrezz. This story was not subject to the approval of Major League Baseball or its clubs.