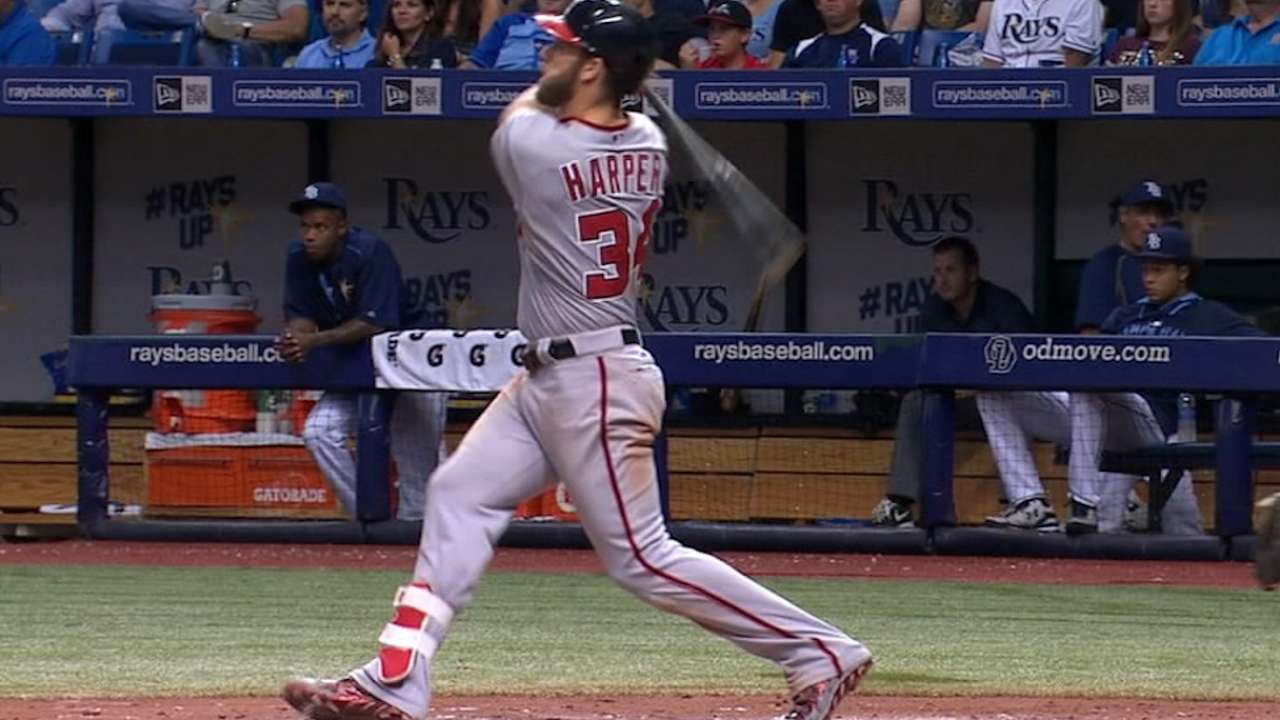 As numerous record-breaking deals were handed out to free agents this offseason, speculation quickly shifted to Bryce Harper's possible free agency after the 2018 season. More specifically, how much money could Harper, the reigning National League Most Valuable Player, potentially earn if he reaches free agency at the prime age of 26?
Harper gave his thoughts when asked about a potential $400 million contract on Friday, telling Washington D.C.'s 106.7 FM The Fan, "don't sell me short" on his next big contract.
More
Jamal Collier is a reporter for MLB.com. Follow him on Twitter at @jamalcollier. This story was not subject to the approval of Major League Baseball or its clubs.