Strasburg dominates Padres in Nats' win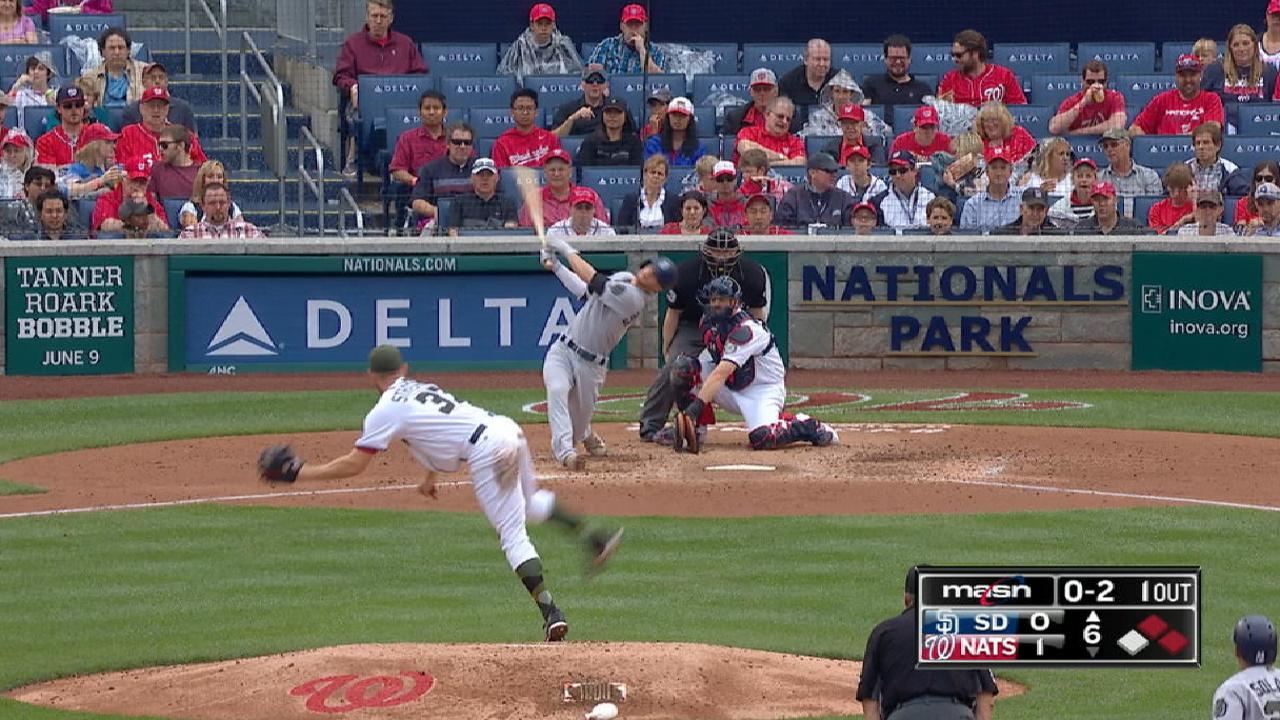 WASHINGTON -- In one of the most dominant outings of his career, Stephen Strasburg racked up a career-high 15 strikeouts Saturday afternoon at Nationals Park as he led the Nationals to a 3-0 victory against the Padres. Strasburg had command of all of his pitches and mixed them all into different counts, which flummoxed San Diego's offense for the entire game, as he surrendered just three hits in seven brilliant innings.
"I think the fact that you will go to any one of those pitches keeps them off any single one," Strasburg said. "So that's just a part of pitching, keeping them off balance, changing speeds, keep them guessing."
Continue Reading