Nationals, Strasburg seek series edge vs. Cubs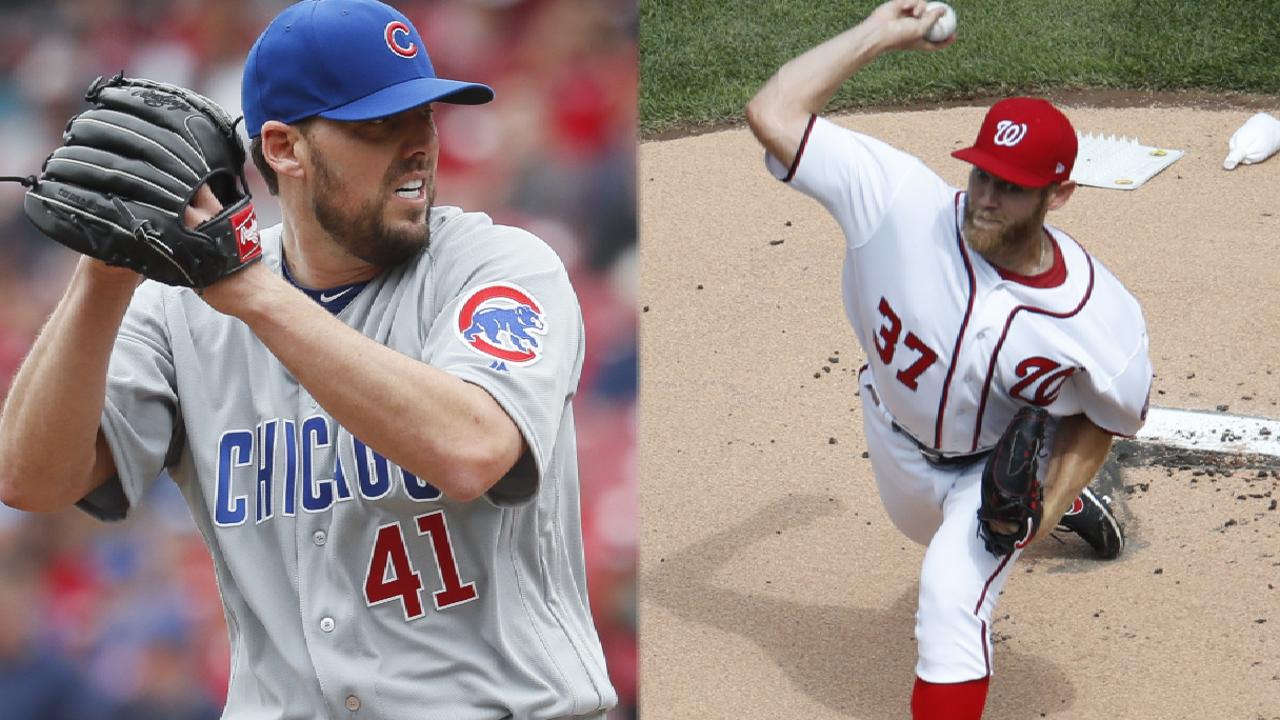 The Cubs will continue to miss some key players as they play the third game of a deadlocked four-game series against the Nationals at Nationals Park on Wednesday night, but others have stepped up in their absence, most notably Ian Happ.
Happ had hit safely in 12 of his past 13 games and was batting .340 (18-for-53) with five homers and 13 RBIs in that span before going hitless Tuesday, and the Cubs hope the 22-year-old can continue to help their depleted lineup when they face Stephen Strasburg.
Continue Reading
Kyle Melnick is a reporter for MLB.com based in Washington. This story was not subject to the approval of Major League Baseball or its clubs.