Zimmerman: No problem in Nats' clubhouse
Veteran first baseman speaks on number of topics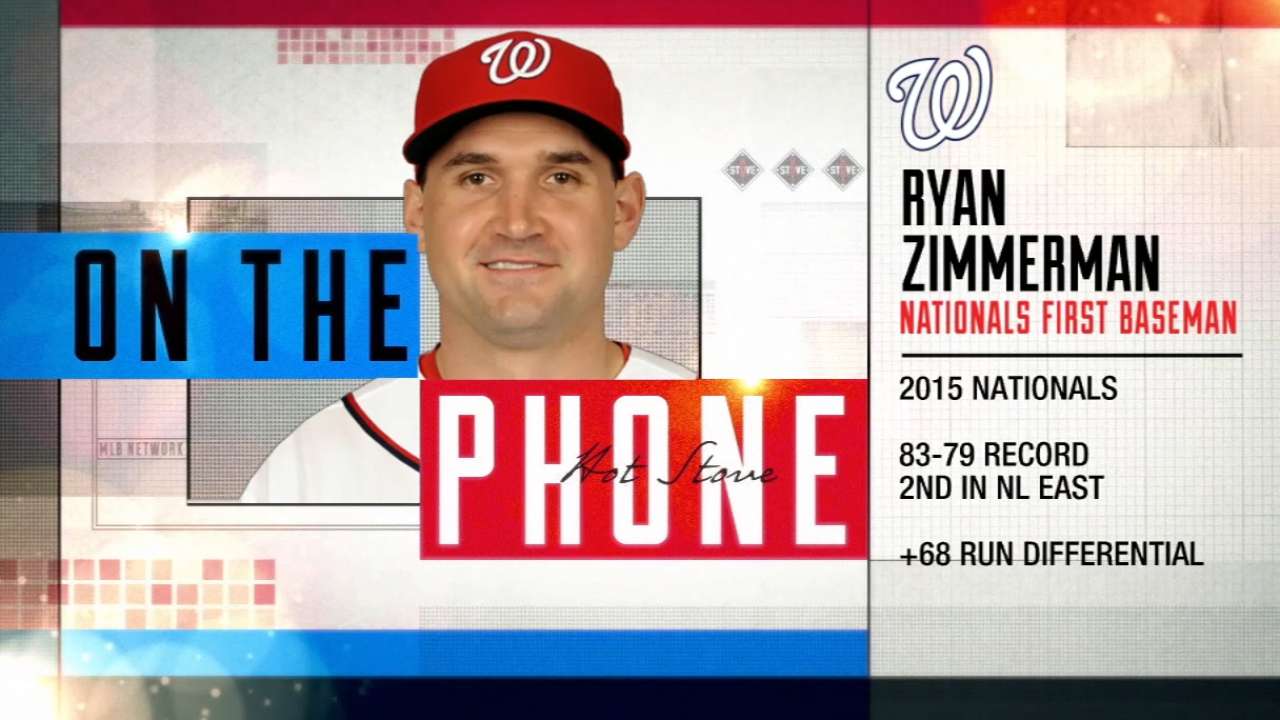 Ryan Zimmerman said he's already looking forward to what the Nationals can do in 2016 -- lofty expectations or not -- especially behind newly-minted National League MVP Bryce Harper.
Zimmerman spoke to MLB Network about a variety of topics, including what it's like to face the high expectations his club has faced over the last handful of years and what it takes to live up to them.
More
Joey Nowak is a reporter for MLB.com. Follow him on Twitter at @joeynowak. This story was not subject to the approval of Major League Baseball or its clubs.