Roark looks to build momentum in 2nd half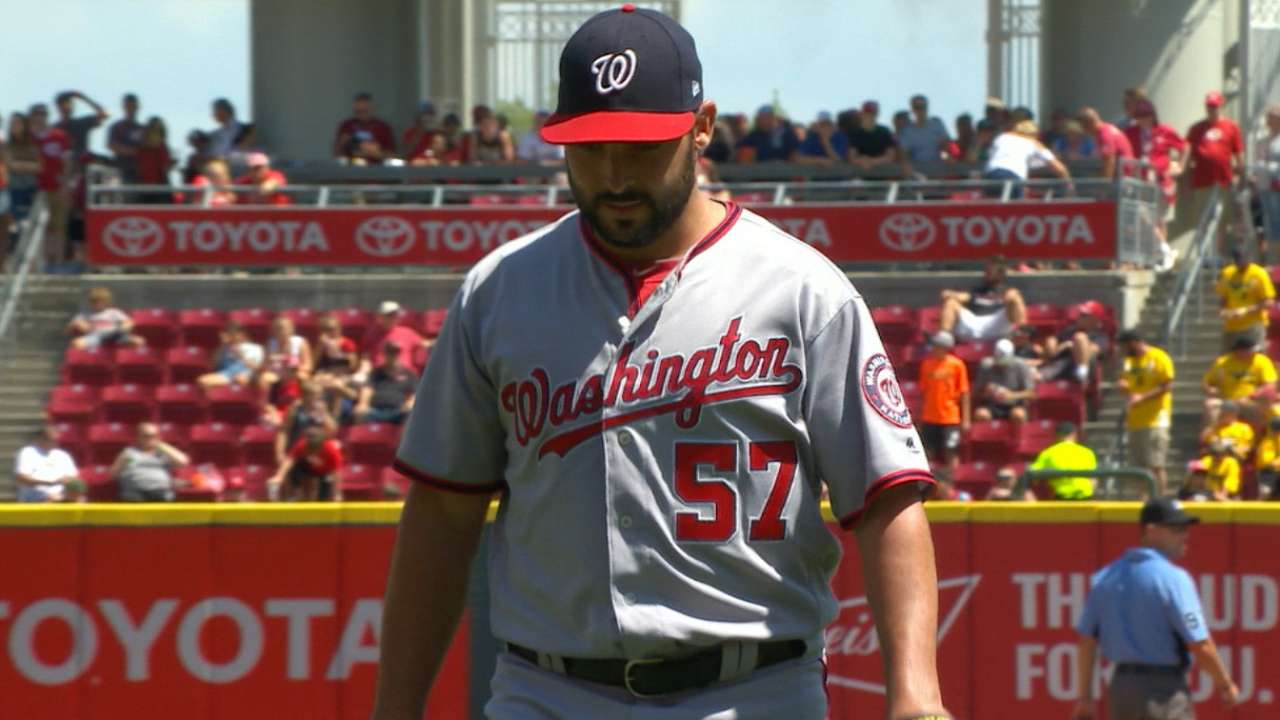 With Taijuan Walker out for the weekend on paternity leave, the D-backs will hand the ball to Anthony Banda on Saturday night. Banda, 23, will make his Major League debut against the Nationals after posting a 7-5 record with a 5.18 ERA in 18 starts at Triple-A Reno this season.
Banda will be the ninth pitcher to make a start for the D-backs this year. He surrendered seven runs in his last Minor League start, but in his four starts before that, he surrendered 10 runs in 23.2 innings.
Continue Reading
Jarrid Denney is a reporter for MLB.com based in Phoenix. This story was not subject to the approval of Major League Baseball or its clubs.