Williams sets Nationals' rotation behind Scherzer
Order could be tweaked in first weeks of season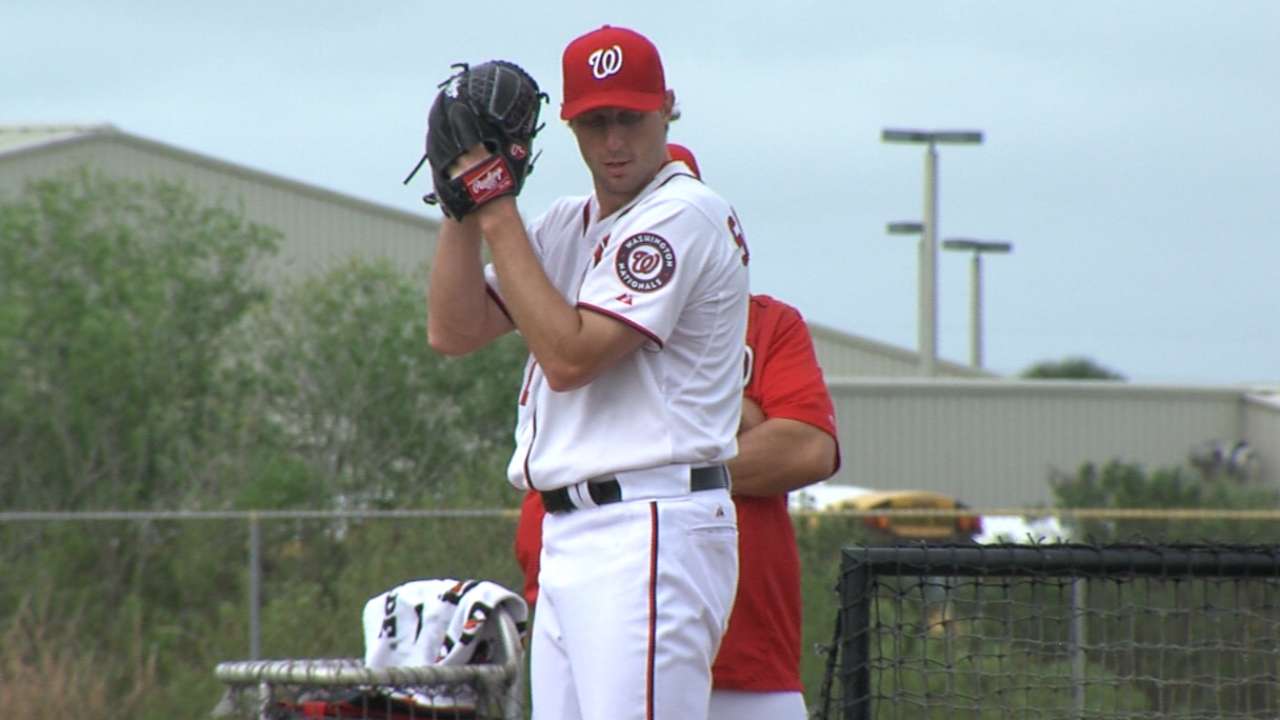 PORT ST.LUCIE, Fla -- Ever since the Nationals signed Max Scherzer as a free agent during the offseason, the order of the team's starters has been an intriguing quandary. An argument could be made for each pitcher to be slotted anywhere in the rotation from one through five.
Prior to Saturday's game against the Mets, Nationals manager Matt Williams officially revealed the order of his regular season starting rotation. Max Scherzer was already announced as the Opening Day starter (April 6 against the Mets at Nationals Park), and he will be followed by Jordan Zimmermann, Stephen Strasburg, Gio Gonzalez and Doug Fister.
More
Jamal Collier is a reporter for MLB.com. Follow him on Twitter at @jamalcollier. This story was not subject to the approval of Major League Baseball or its clubs.