Inbox: Are Nats willing to spend more?
Beat reporter Jamal Collier answers questions from Washington fans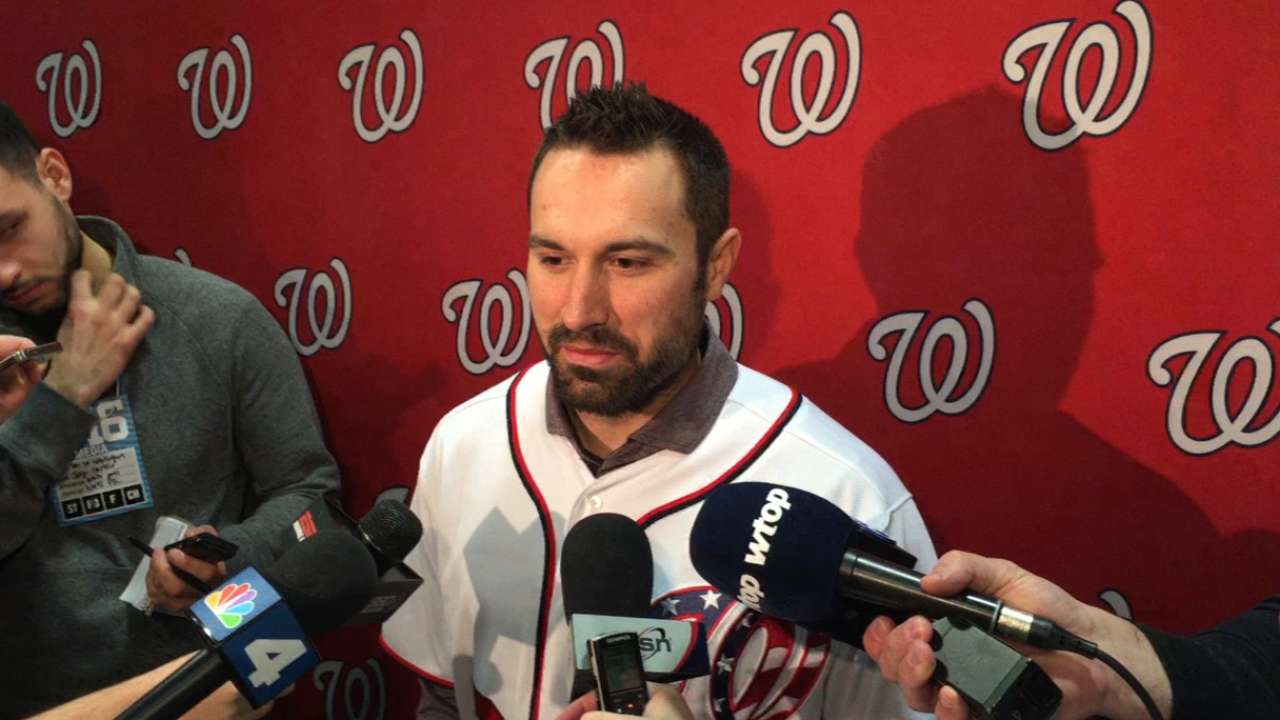 WASHINGTON -- Pitchers and catchers report to Nationals' Spring Training four weeks from Tuesday, and while Washington still has a few items left on its to-do list, it did cross a big one off last week by settling with its four arbitration-eligible players to avoid a hearing for the second consecutive season.
It gives the Nationals some clarity on their Opening Day payroll, and this week's Inbox begins with a look at where that payroll stands.
Continue Reading
Jamal Collier covers the Nationals for MLB.com. Follow him on Twitter at @jamalcollier. This story was not subject to the approval of Major League Baseball or its clubs.