Taylor comes off the bench for special moment
Nursing a sore knee, delivers game-winning homer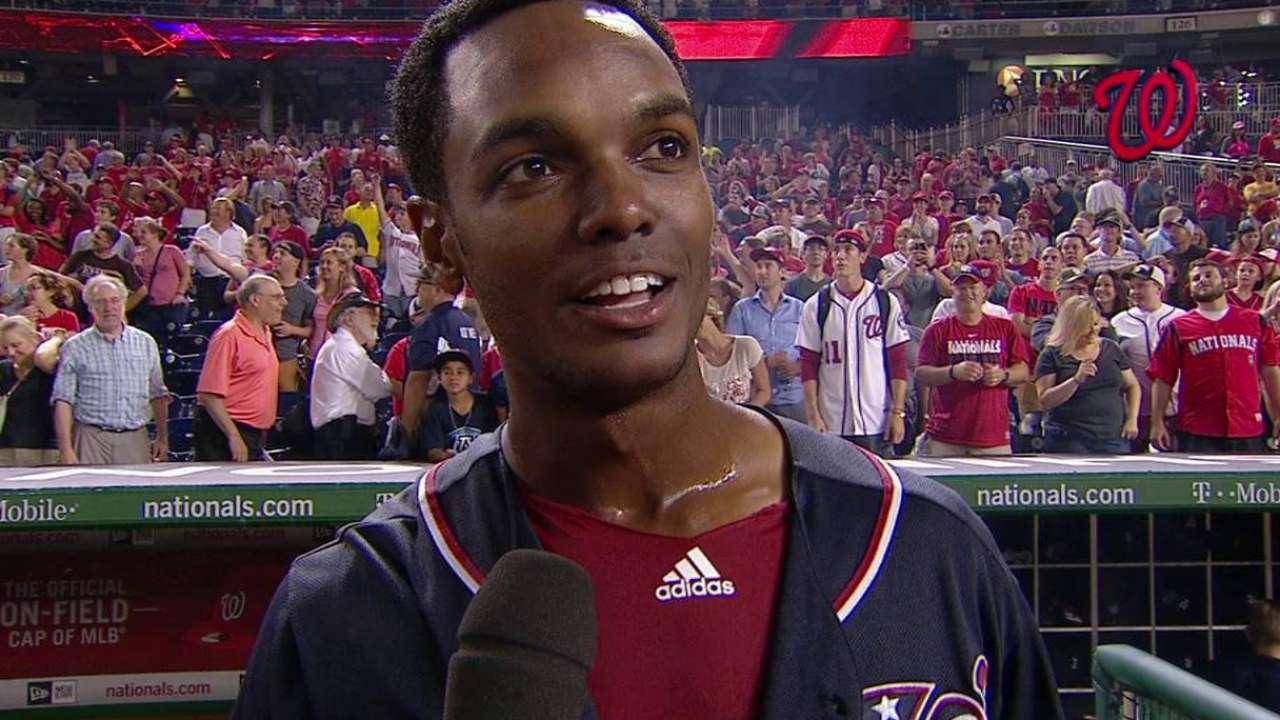 WASHINGTON -- Michael Taylor's right knee was almost too sore for him to play on Friday night. It's why Nationals manager Matt Williams kept the rookie outfielder out of the starting lineup for a third straight game, and it's why Taylor was passed over as one pinch-hitting opportunity after another passed by in the first nine innings.
But in the bottom of the 10th inning in an early September game too important to squander, Williams called for Taylor to hit. When a sacrifice fly would have made him a hero, Taylor hammered a 1-0 Brandon Cunniff slider, notching the first pinch-hit walk-off home run in team history as the Nationals toppled the Braves, 5-2.
More
Jacob Emert is an associate reporter for MLB.com. This story was not subject to the approval of Major League Baseball or its clubs.