Nats settle with Harper, all other arb-eligibles
Washington will avoid hearing after 2015 NL MVP, Rendon, Roark and Norris settle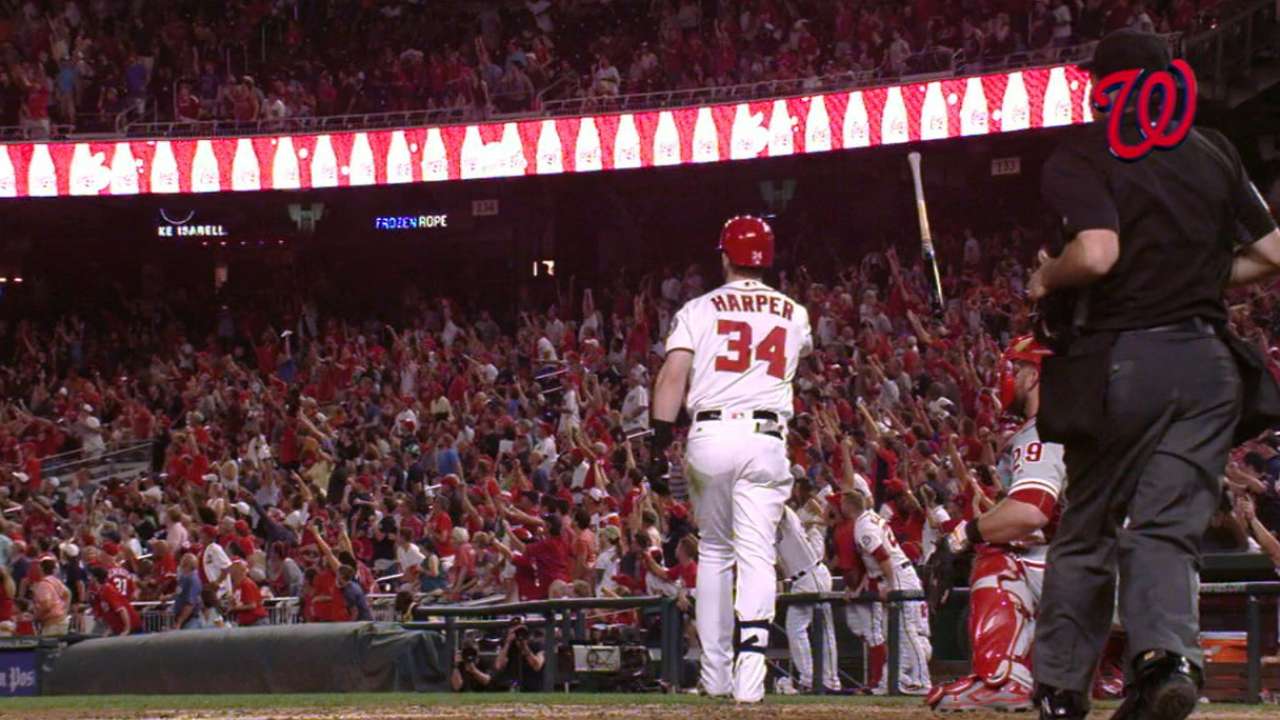 WASHINGTON -- The Nationals avoided any arbitration hearings this offseason after agreeing to terms with all four of their arbitration-eligible players on Friday.
Washington avoided arbitration with Bryce Harper, Anthony Rendon, right-hander Tanner Roark and catcher Derek Norris, agreeing to one-year deals with each player.
Continue Reading
Jamal Collier covers the Nationals for MLB.com. Follow him on Twitter at @jamalcollier. This story was not subject to the approval of Major League Baseball or its clubs.