Hot Nats bats vs. Rox help Gio to 100th win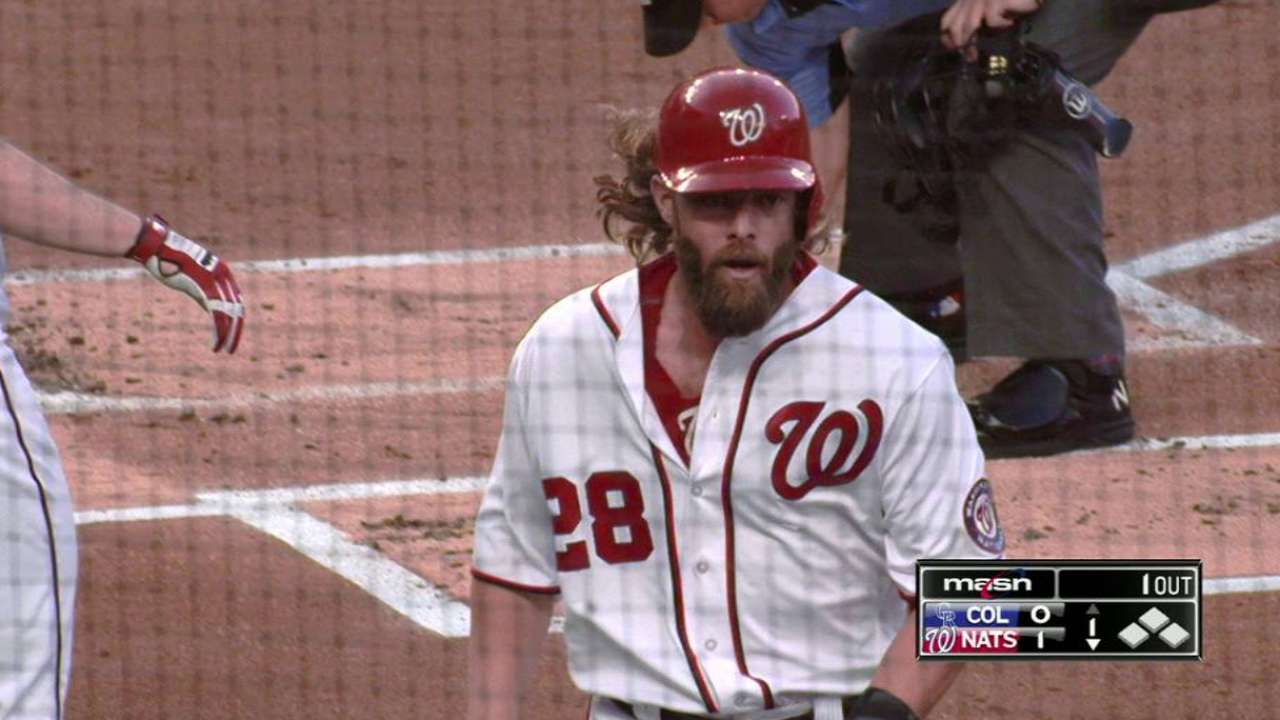 WASHINGTON -- With two-fifths of their rotation in flux thanks to injuries to Stephen Strasburg and Joe Ross, the Nationals will lean more heavily on the veterans in their rotation to give them strong outings similar to the one left-hander Gio Gonzalez turned in to help guide them to a 8-5 victory over the Rockies on Friday night at Nationals Park.
Gonzalez picked up the 100th victory in his career after he held the Rockies to two runs on four hits in six innings with five strikeouts. He was aided by a pair of solo homers from Jayson Werth and Daniel Murphy, who drove in two runs and collected the 500th RBI of his career.
Continue Reading