Stevenson fills out stat sheet in Fall League win
Nationals' No. 8 paces Glendale offense, raises AFL average to .324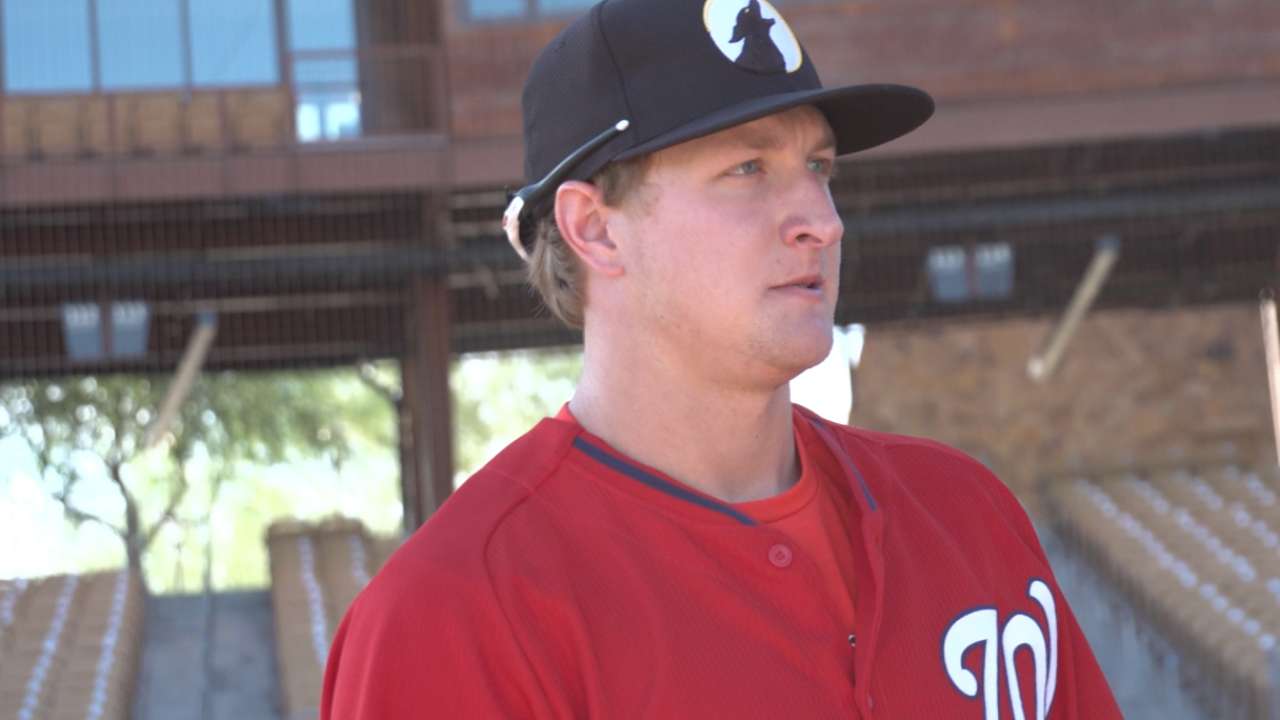 SCOTTSDALE, Ariz. -- Andrew Stevenson might be a slow starter, but he's a furious finisher.
The No. 8 prospect in the Washington Nationals organization continues to heat up in Arizona Fall League action and had one of his best games of the season Saturday afternoon as his Glendale Desert Dogs defeated the Salt River Rafters, 6-3, at Salt River Fields.
Stevenson's two-RBI double keyed a three-run third inning that gave the visitors a 3-1 lead, and they never looked back. He added an RBI single and a stolen base in the fifth and doubled and scored in the seventh as the Desert Dogs held on for the victory. Overall, Stevenson was 3-for-4 with three RBIs and is batting .324 with an OPS of .874 in AFL play.
• Gameday
"Every day, I'm just trying to get better," Stevenson said. "That's the big thing. In [batting practice], some guys will just go take hacks, but I'm trying to work on things and bring that into the game.
"I try to have a purpose. I'm doing the same thing I've done all year, and some days the body might be a little tired, but I feel good."
Stevenson, 22, was selected by the Nationals in the second round of the 2015 Draft out of Louisiana State University. He began the 2016 season in Class A Advanced Potomac and did so well (a .304/.359/.418 line with 27 stolen bases in 273 at-bats) that he earned a promotion to Double-A Harrisburg.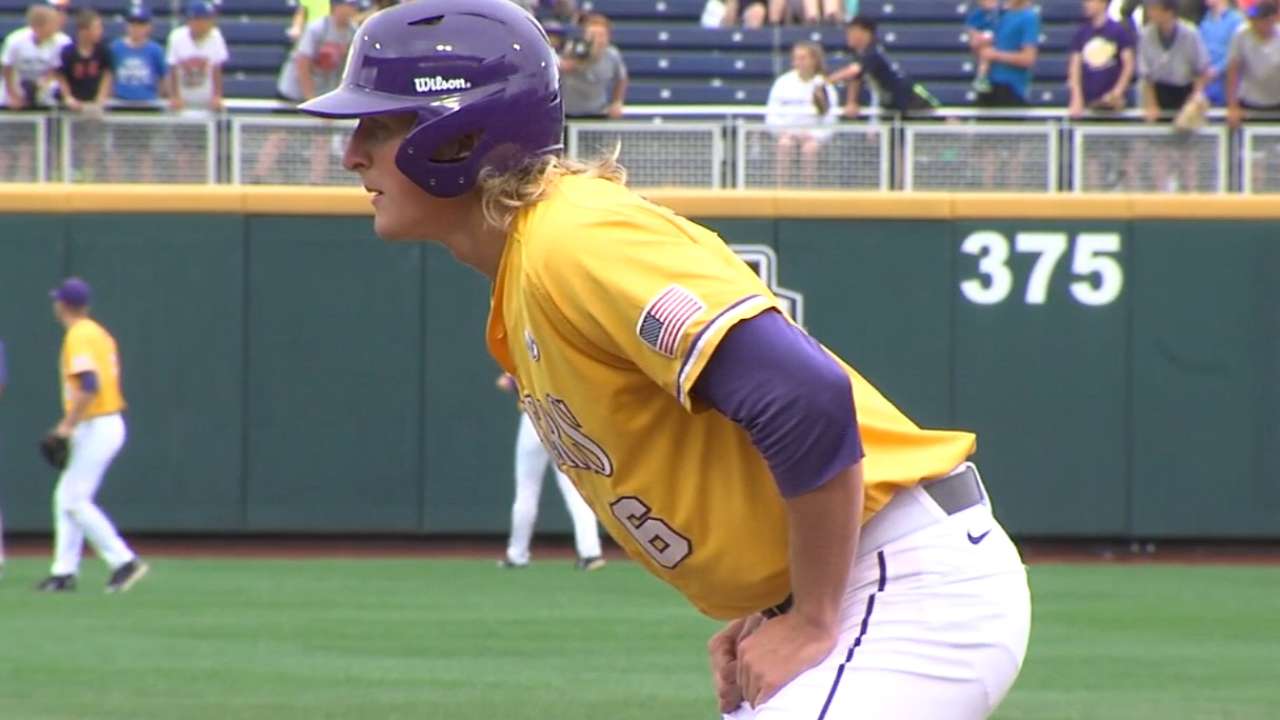 He struggled there, with a .183 average in 60 at-bats prior to the All-Star break, but he hit .265 in 196 at-bats after that, and he's been tearing up AFL pitching.
"I got a little break from when the season ended, and I was able to refresh a little bit and clear my mind, but it's been a good year so far," Stevenson said.
"I'm trying to keep it going until the end of this thing. I feel like I kind of ran out of time in Double-A, but I've hit this season in stride."
Stevenson's heroics were held up in part because of the stellar job done by Glendale starter Austin Gomber, the Cardinals' No. 19-ranked prospect.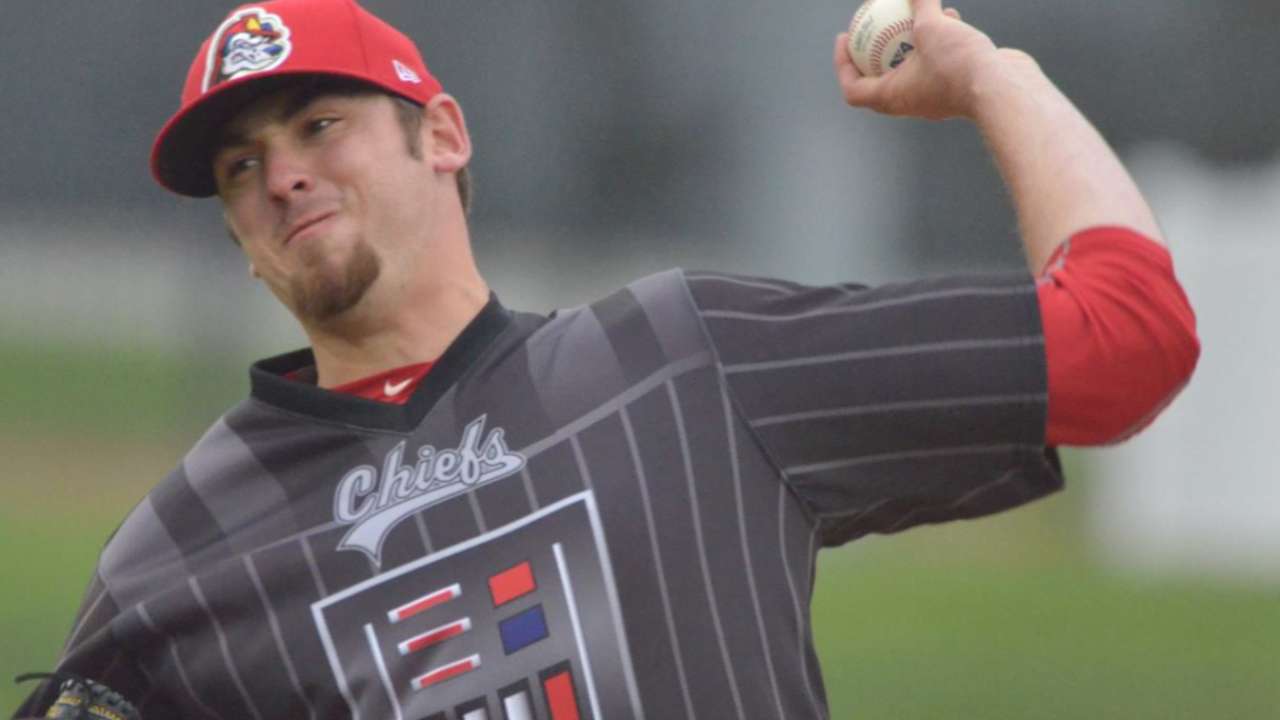 Gomber, a 22-year-old left-hander who was taken by St. Louis in the fourth round of the 2014 Draft, went five innings and gave up one unearned run on two hits while striking out five and walking one. His AFL ERA is down to 2.12.
Other key contributors for Glendale included left fielder Jason Martin, the Astros' No. 30 prospect, who doubled, walked twice and scored three times, and right fielder Ramon Laureano, Houston's No. 29 prospect, who had a hit and three RBIs.
Salt River's offensive standouts were catcher Kade Scivique (Braves) who went 2-for-4 with two doubles and an RBI, first baseman Ryan McMahon (Rockies' No. 6), who went 1-for-3 with a walk, and right fielder Dustin Peterson (Braves' No. 18), who also had a hit and scored a run.
Doug Miller is a reporter for MLB.com. Follow him on Twitter @DougMillerMLB. This story was not subject to the approval of Major League Baseball or its clubs.