MLB.com Columnist
Bill Ladson
Raines seeks HOF spot in final year on ballot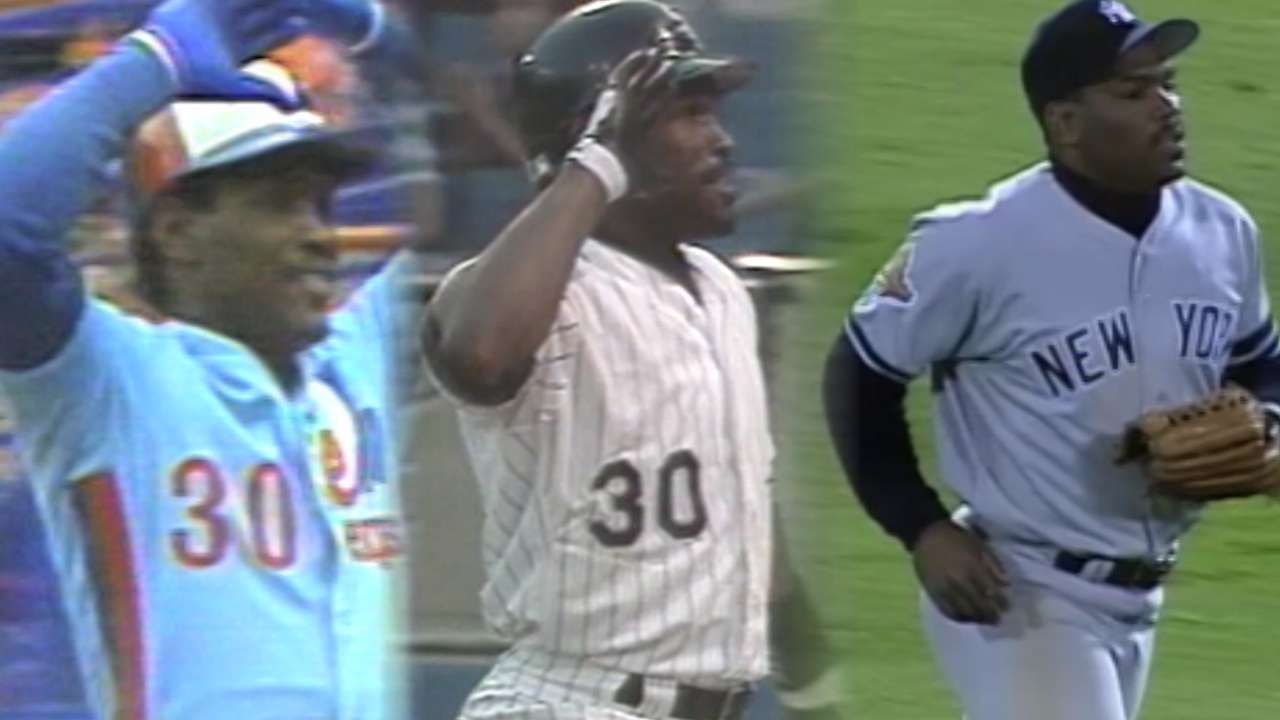 NEW YORK -- Tim Raines seems to be inching closer to Cooperstown. He is hoping his 10th and final year of eligibility for the Baseball Hall of Fame will lead to election.
Raines came close last January. He was named on 69.8 percent of the ballots casted by members of the Baseball Writers' Association of America.
"I was about 20 votes short," Raines said via telephone. "I'm hoping there are 25 or more guys who see it my way. Hopefully, I will get in."
A player's name must appear on at least 75 percent of the ballots to be elected, and voters can list up to 10 names. The announcement of the Class of 2017 is slated for Jan. 18 at 6 p.m. ET, and it will be simulcast on MLB Network and MLB.com. The induction ceremony will be held on July 30 behind the Clark Sports Center in Cooperstown, N.Y.
It's Raines' last chance because the Hall of Fame changed the system two years ago. Players will now remain on the ballot for a maximum of 10 years, instead of 15, when their eligibility begins five years after retirement.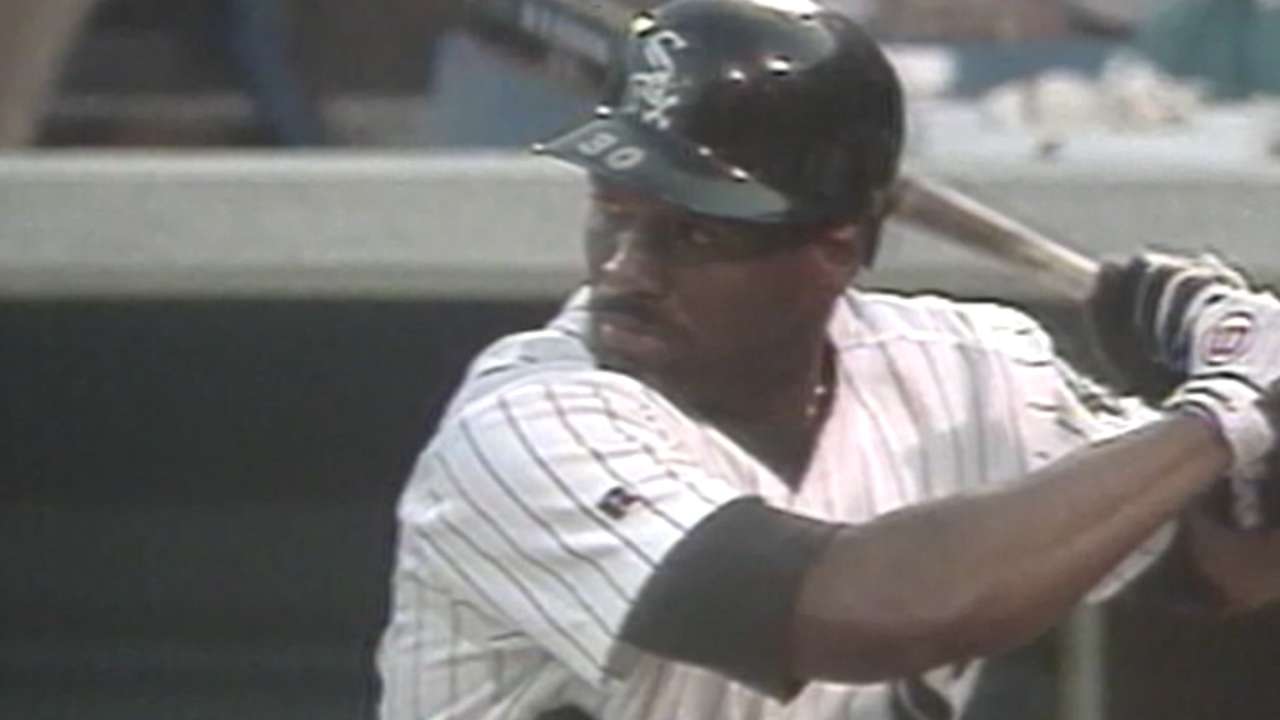 Former Expos teammate Andre Dawson predicts Raines will be elected this year. Dawson says he often tells Raines to let the process play itself out.
Dawson should know about that. It took him nine years for the baseball writers to elect him to Cooperstown.
"This is his window. He is a Hall of Famer. There is no ifs, ands or buts about it," Dawson said. "I'm pretty sure this is the year if I had to bet on it."
Raines spent most of his career as a member of the Expos and White Sox. During his prime from 1981-92, he scored 90 or more runs eight times, led the league in stolen bases four times, was an All-Star seven times and hit .290 or better seven times.
As an everyday player, he had an on-base percentage of .390 or better eight times. He posted a WAR of six or better five times, according to FanGraphs.com.
Raines, who played for 23 years, ranks fifth all-time in stolen bases (808) and recorded 2,605 hits and 1,571 runs. Even when his days as an everyday player were over, he proved to be a valuable reserve, helping the Yankees win World Series titles in 1996 and '98. In his three years in New York, Raines had a .395 on-base percentage and a .299 batting average.
Among Raines' many dominant seasons, his 1987 campaign stands out. He became a free agent after winning the National League batting crown the previous season, but he didn't have a true chance to test the market because he was affected by what was deemed by an arbitrator to be collusion by the owners.
Raines couldn't sign with the Expos until May 1, but he still led the NL in runs and finished seventh in MVP voting. He played his first game of the season on May 2 against the Mets, going 4-for-5 with a 10th-inning grand slam against left-hander Jesse Orosco.
Raines calls it his most memorable year.
"I didn't have Spring Training. I had to work out with a high school team for a couple of weeks," Raines said. "The first game was probably the most nerve-wracking game I've ever played. I was so nervous because I couldn't hit a ball out of the cage during batting practice. ...
"I haven't seen a Major League pitcher since the previous year, and they are throwing me into the wolves. You put that all in the mix and you say, 'Go get them.'"
If he is elected, Raines wants his plaque to have him wearing an Expos cap. He credits the Montreal fans for making him feel like a member of its family.
"Montreal means everything to me," Raines said. "The fans took me in as a son. I love Montreal. They appreciated the way I played the game. They let me know it. I feel like it helped me as a young guy. It means a lot that the fans were behind me from Day 1. It means a lot to player. As players, you want to be welcomed, you want people to come out and see you perform. As a player, you love to hear what the fans think about you."
Bill Ladson has covered the Nationals/Expos for MLB.com since 2002 and writes an MLBlog, All Nats All the Time. He also can be found on Twitter @WashingNats. This story was not subject to the approval of Major League Baseball or its clubs.