Kelley, Treinen internal candidates for closer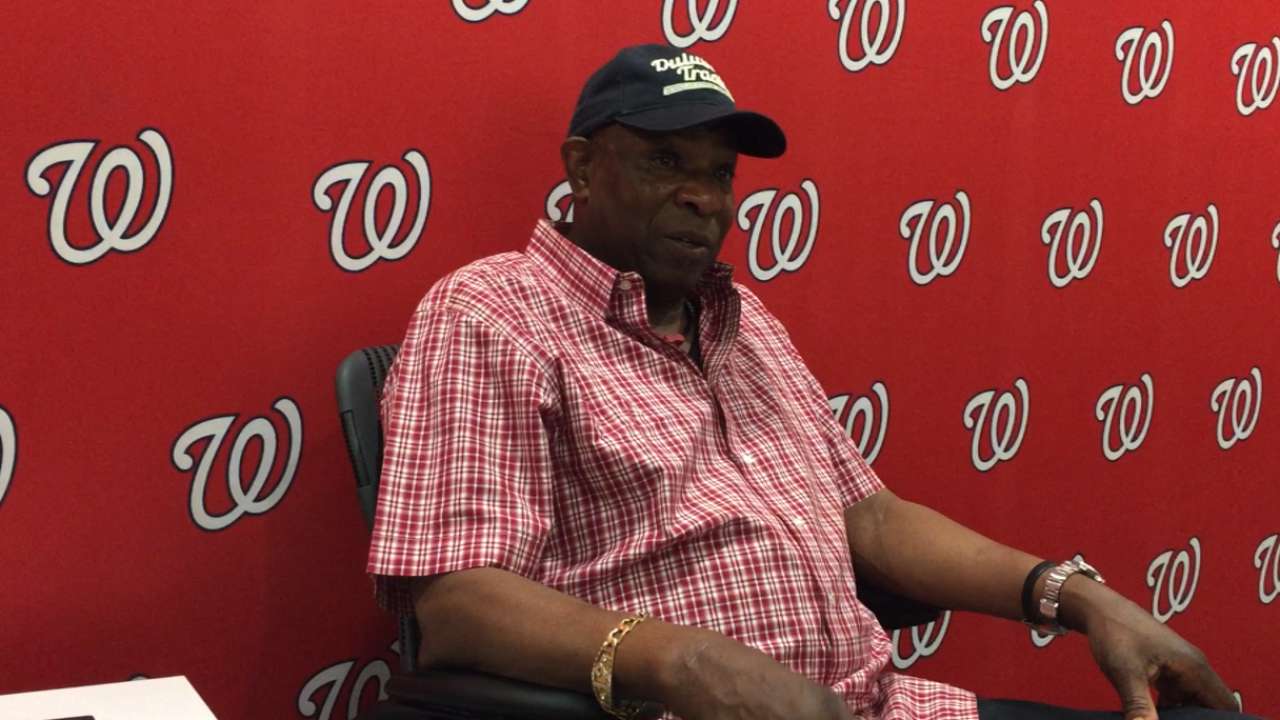 WEST PALM BEACH, Fla. -- Once the Nationals began talking up their potential in-house options at closer, two names emerged as the favorites: Shawn Kelley and Blake Treinen.
Both pitchers excelled in high-leverage situations with the Nats in 2016, although neither player has consistent experience pitching in the ninth inning. As of Wednesday afternoon, neither player had any more clarity of his role in 2017. However, if the team cannot acquire a veteran with experience pitching the ninth, Kelley and Treinen are the favorites to begin the season with the job.
"Somebody is going to be pitching the ninth inning," Kelley said. "We aren't closer-less, because somebody in here is going to close."
Perhaps Kelley is the solution. He posted a 2.64 ERA last season, with seven saves, 80 strikeouts and just 11 walks over 58 innings. His 12.41 strikeouts-per-nine innings ranked 10th among Major League relievers.
The 32-year-old right-hander has the swing-and-miss stuff to be successful in that role, but the biggest question mark surrounding him is his health.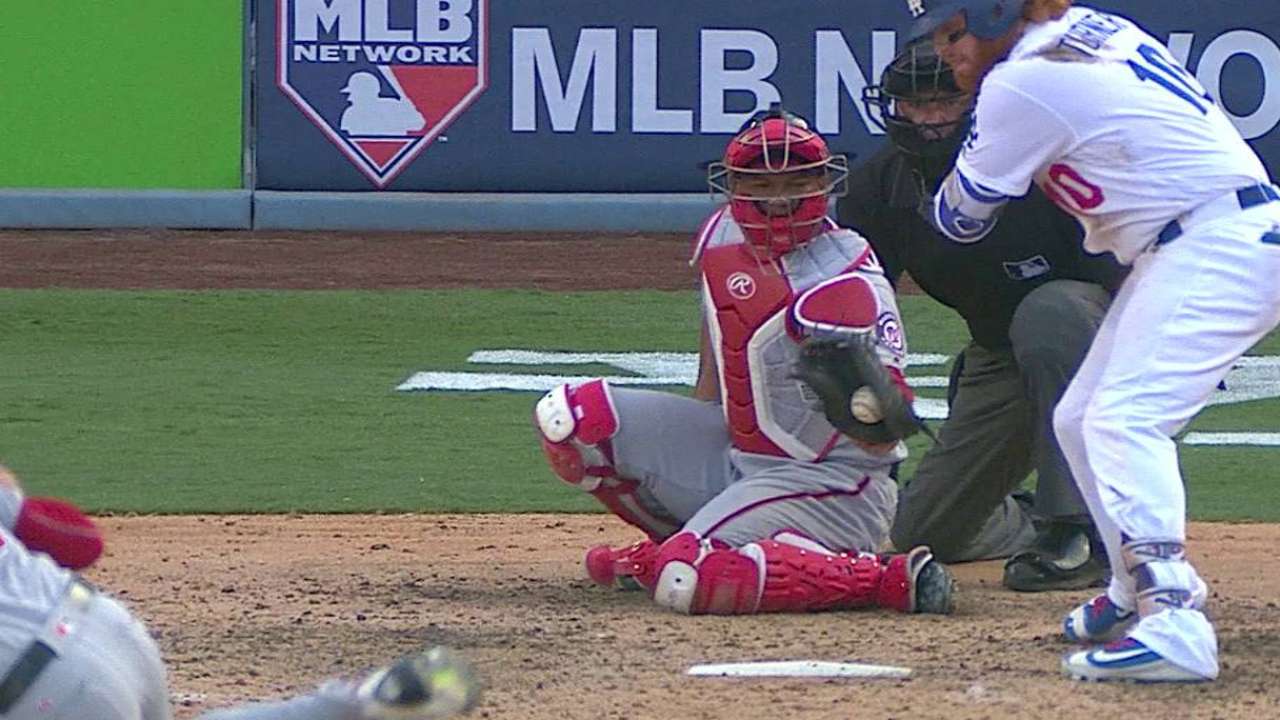 Kelley has undergone Tommy John surgery twice, and he walked off the mound with discomfort in Game 5 of the National League Division Series last year. It turned out to be a minor nerve injury that Kelley says went away that night; he threw two days later without pain. Kelley admitted that he was scared about the potential injury at the time, but says he would have been available had the Nationals advanced to the NL Championship Series.
Kelley made it through a full season healthy, appearing in a career-high 67 games in part because the Nats handled him with care. He joked that he's getting healthier with age. But the concern is that the demands of the closing role would be too burdensome on his arm.
"To be honest, I think in the closing role, you can actually take better care of your arm," Kelley said. "Because you kind of know leading up to that when you're going to pitch and when you're not going to pitch. You actually minimize some of the proverbial dry humps, where you have to get going and then you don't get in."
And then there is Treinen, who is coming off his best season, finally establishing himself as a quality Major League reliever. He compiled a 2.28 ERA and one save, with a ground-ball rate of 65.9 percent, the best among NL relievers and second highest among Major League relievers, behind Zach Britton of the Orioles. He features a devastating sinker that induced 17 double plays last season, the most among big league relievers.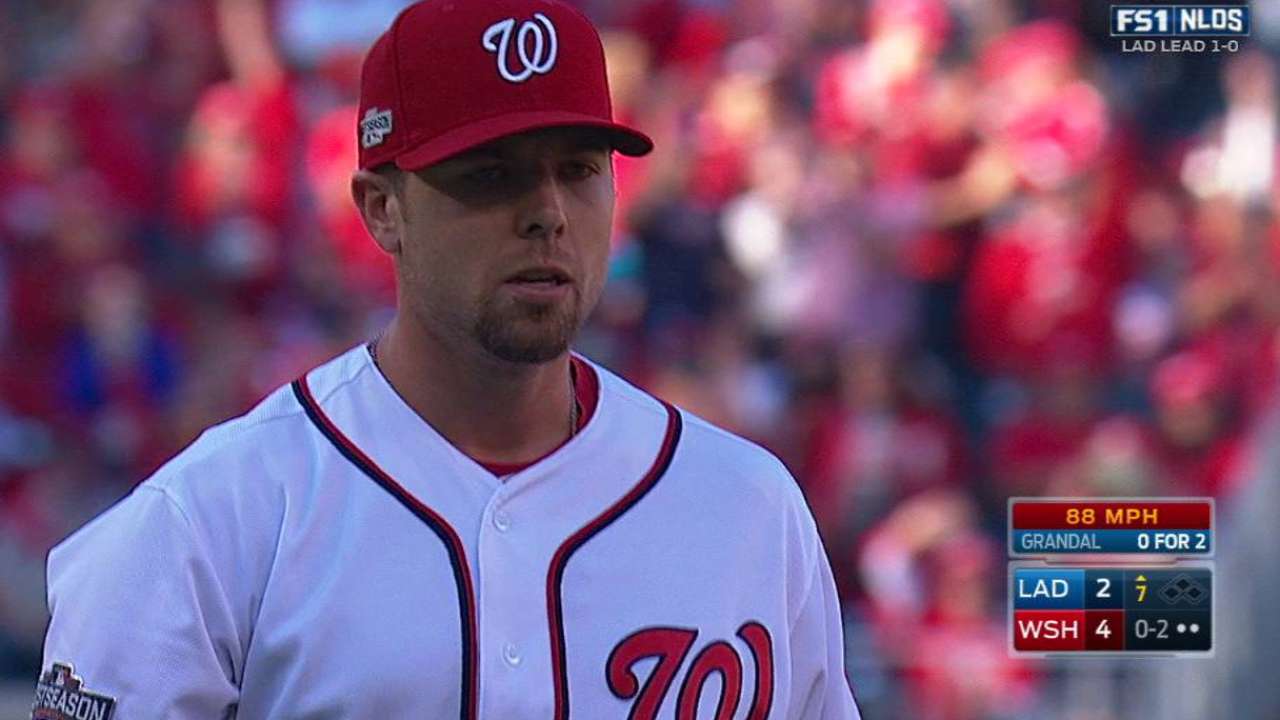 In 2015, Treinen had struggled to get lefties out despite his powerful sinker. The Nats even demoted him to the Minors at one point.
But the biggest question surrounding Treinen actually seems to be whether or not he is "mean" enough considering most closers tend to be one of the strongest personalities on the team. That idea is flawed considering nice guy Mariano Rivera is widely thought of as the best closer of all time. However, manager Dusty Baker acknowledged at Nats Winterfest that "most of the great closers I know are a little on the crazy side, or at least different."
"People joke about that, that I'm too much of a nice guy," Treinen said. "I think the idea is I'm not going to change who I am. I was raised how I am. My morals direct me the way that I am. But when I'm between the lines, I still know how to compete. There's some dog in me. I don't really listen to what people have to say about that."
Jamal Collier covers the Nationals for MLB.com. Follow him on Twitter at @jamalcollier. This story was not subject to the approval of Major League Baseball or its clubs.