Murphy sits with leg tightness; Werth better
Turner may rejoin club this weekend after rehabbing hamstring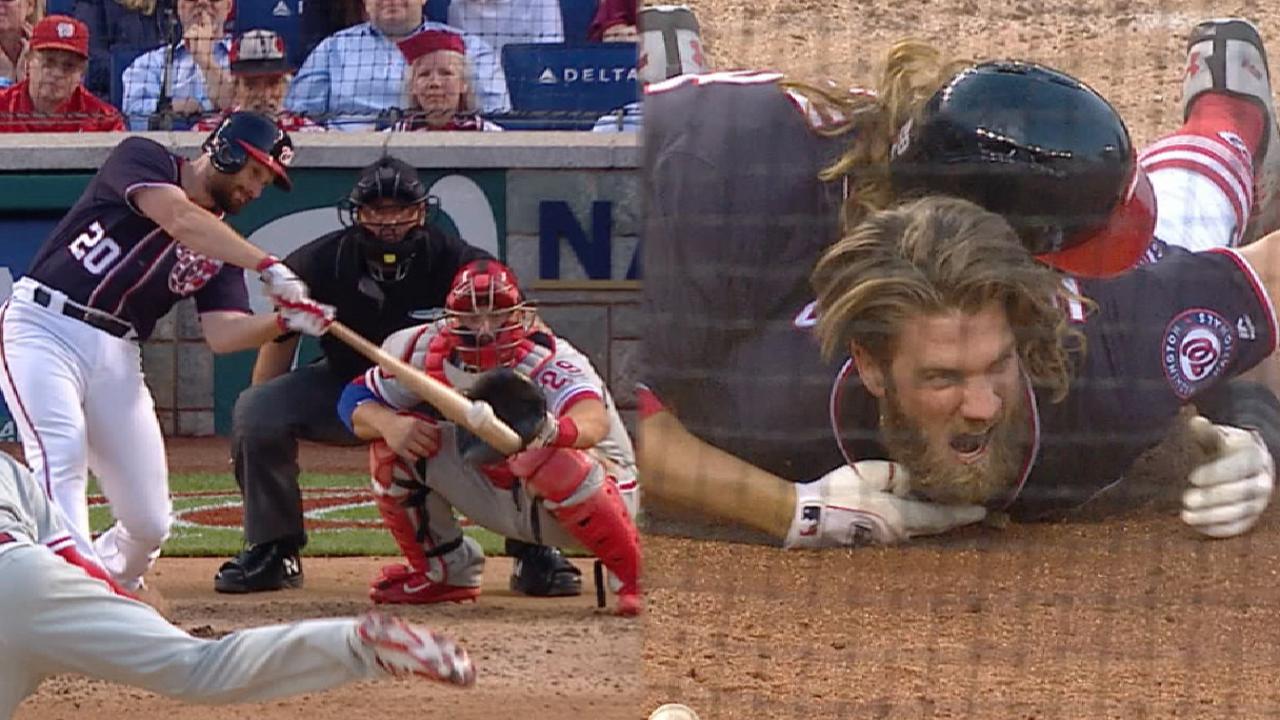 ATLANTA -- Nationals manger Dusty Baker hopes that by giving Jayson Werth (groin spasms) and Daniel Murphy (sore right leg) a day off Thursday against the Braves that they both will be able to return to the lineup for the start of this weekend's series against the Mets.
Murphy was in the initial lineup posted prior to Thursday's game before he told Baker about his sore right leg. Baker said he first suspected an issue the night prior, when he noticed Murphy not following through on his swing. The Nationals broke out for a season-high 20 hits, and yet Murphy was the lone regular in the lineup who did not record one.
"It's just some leg tightness, but that's to be expected as much as he's been on base," Baker said. "As much as he had an abbreviated spring, a very abbreviated spring. So it's probably just a matter of he bends down a lot at second base. He squats to hit. And his legs probably weren't in the best baseball shape to start the season in the first place."
Werth exited in the third inning of Wednesday's game after he injured himself holding back on a swing. He has dealt with the issue in the past, so he was encouraged when he arrived to SunTrust Park on Thursday feeling better than expected.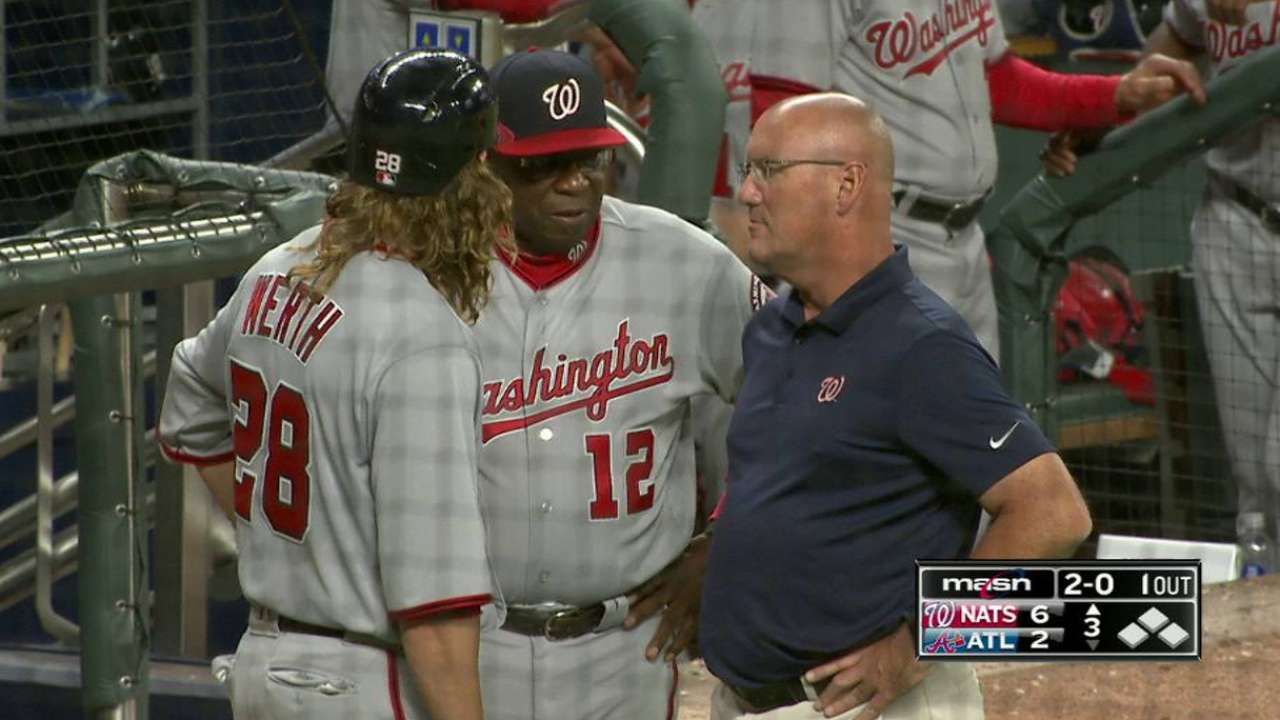 "I'm glad he caught it when he did, didn't take another swing, because who knows what can happen," Baker said. "That's a very delicate area, the groin, because everything centers around the core."
Washington could also be gaining an extra bat in the lineup this weekend in New York when shortstop Trea Turner is expected to return from the disabled list. He played his second game at extended spring action on Thursday, and Baker said Turner had five at-bats, tripled and drew a walk.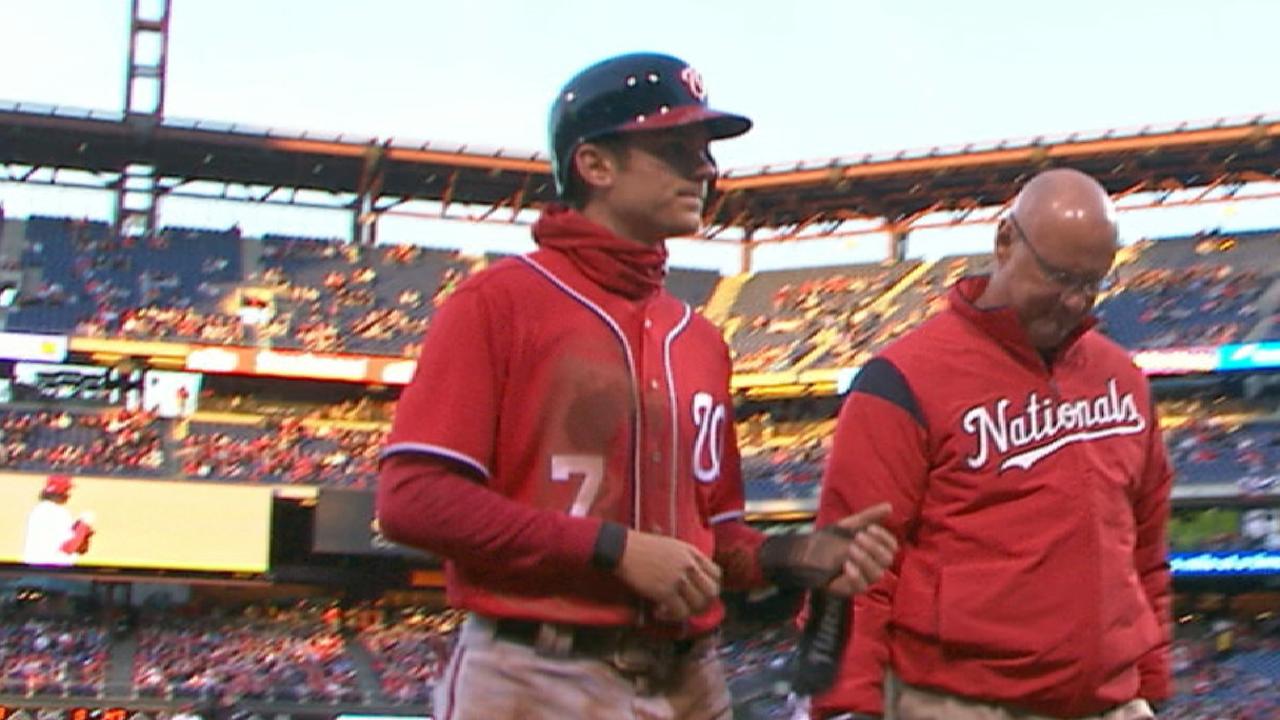 Baker said he expects Turner, who was sidelined with a right hamstring strain, to join the team in New York, although he might rest him on Friday before he is activated from the DL.
Worth noting
• Right-hander Jacob Turner threw just 1 2/3 innings in his start at Triple-A Syracuse on Thursday, which Baker acknowledged was because the Nationals might need an extra arm when the team goes to Colorado next week.
Jamal Collier covers the Nationals for MLB.com. Follow him on Twitter at @jamalcollier. This story was not subject to the approval of Major League Baseball or its clubs.