Treinen put in tough spot, rises to the challenge
With two on and no outs, reliever preserves lead with clean 7th inning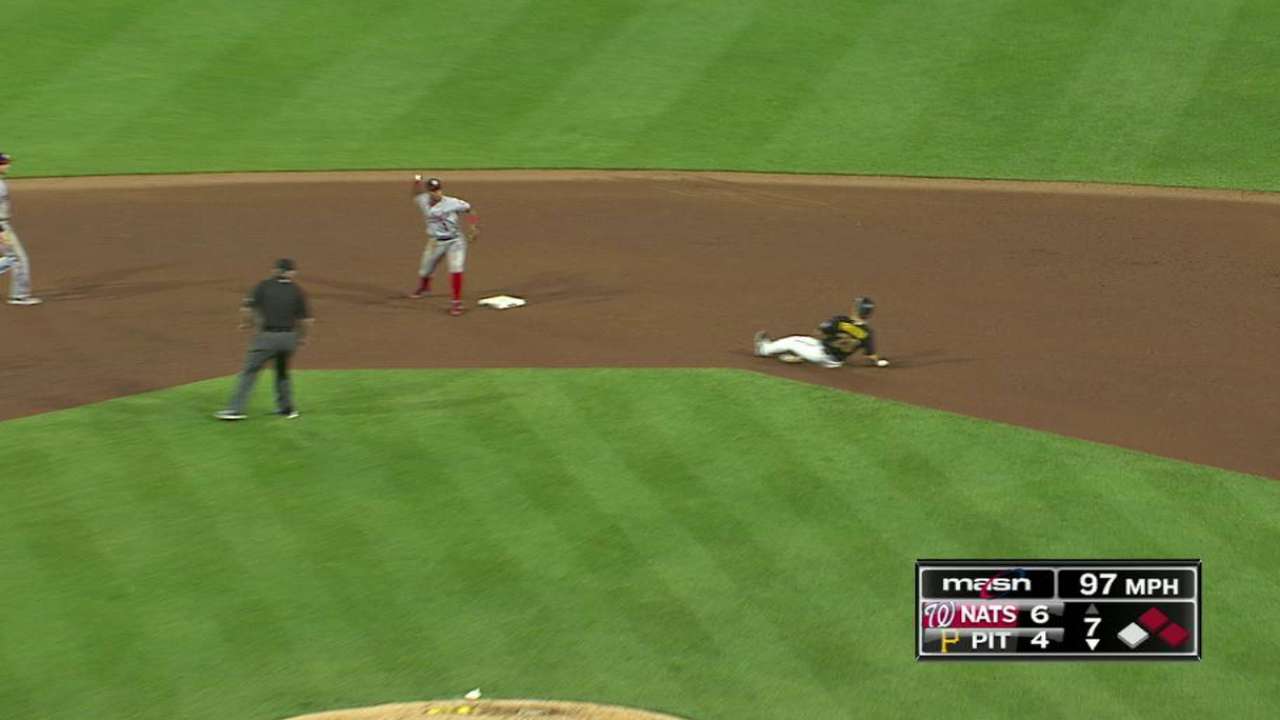 PITTSBURGH -- Sometimes it's easy for observers to "get lost in the numbers," Washington Nationals reliever Blake Treinen said, and for Treinen the numbers have not been good this season. Actually, they have been abysmal, notably an 8.10 ERA entering Tuesday's game against the Pittsburgh Pirates at PNC Park.
But it was Treinen who answered the call for a beleaguered Nats bullpen in the seventh inning of an 8-4 victory. The Pirates had cut a 6-1 deficit to 6-4. Another late-game implosion appeared to be taking form. None out, runners on first and second, Josh Harrison at the plate.
Manager Dusty Baker sent for Treinen to fix it, perhaps an unlikely candidate given those pesky numbers. Last year, when he was effective and essentially made himself a candidate to earn the 2017 closer's job he later would lose, he led all relief pitchers with 17 double plays induced.
He got another. Harrison swung at the first pitch, a 97 mph sinker, and hit it hard but within easy reach of Trea Turner. The shortstop started a 6-4-3 double play, and then Treinen struck out Andrew McCutchen to preserve the two-run lead.
"That's what Blake was known for," Baker said of the double play.
Enny Romero pitched a scoreless eighth, but a two-run lead is rarely safe, especially given the Nats' bullpen issues. Bryce Harper, however, can cure a variety of ailments. This time he eliminated most of the anxiety with a two-run homer in the ninth to seal the victory. It was his first home run at PNC Park. He has now homered in every National League ballpark.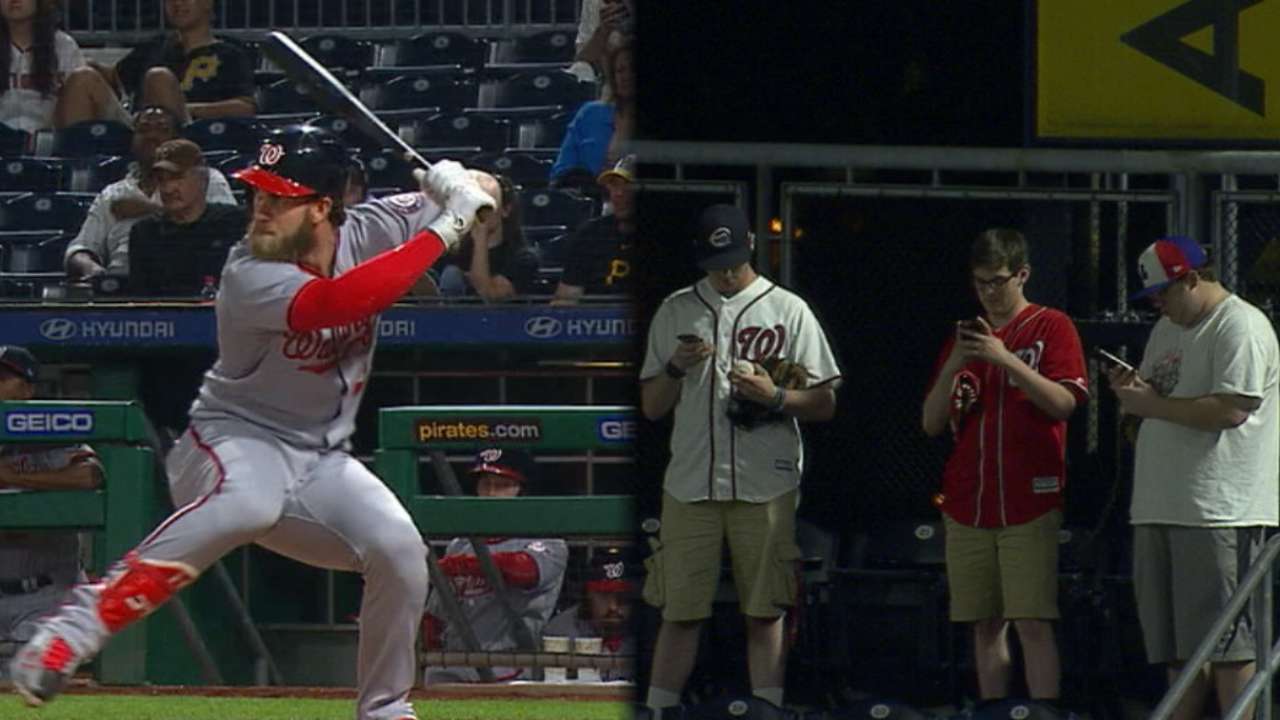 "First Blake got us out of a tough jam, and then Enny had a clean eighth," Baker said. "That was big. We're still in the process trying to figure it out and get it together, but in the meantime our offense is doing the job. That was a huge home run that Harp hit. It made a two-run game into a four-run game."
Starter Stephen Strasburg got the victory although he had to "grind through it all night," and Harper's home run was certainly important, but Treinen was the man of the moment -- a happy moment for a change.
"I was trying to keep the ball down and let my sinker work," the right-hander said. "It's kind of nice to see some positive results on some executed pitches. I was able to get some outs and keep the score where it was at.
Bob Cohn is a contributor to MLB.com based in Pittsburgh and covered the Nationals on Tuesday. This story was not subject to the approval of Major League Baseball or its clubs.