Pitch count remains nagging issue for Roark
Nationals starter allows seven runs to Pirates in just five-plus innings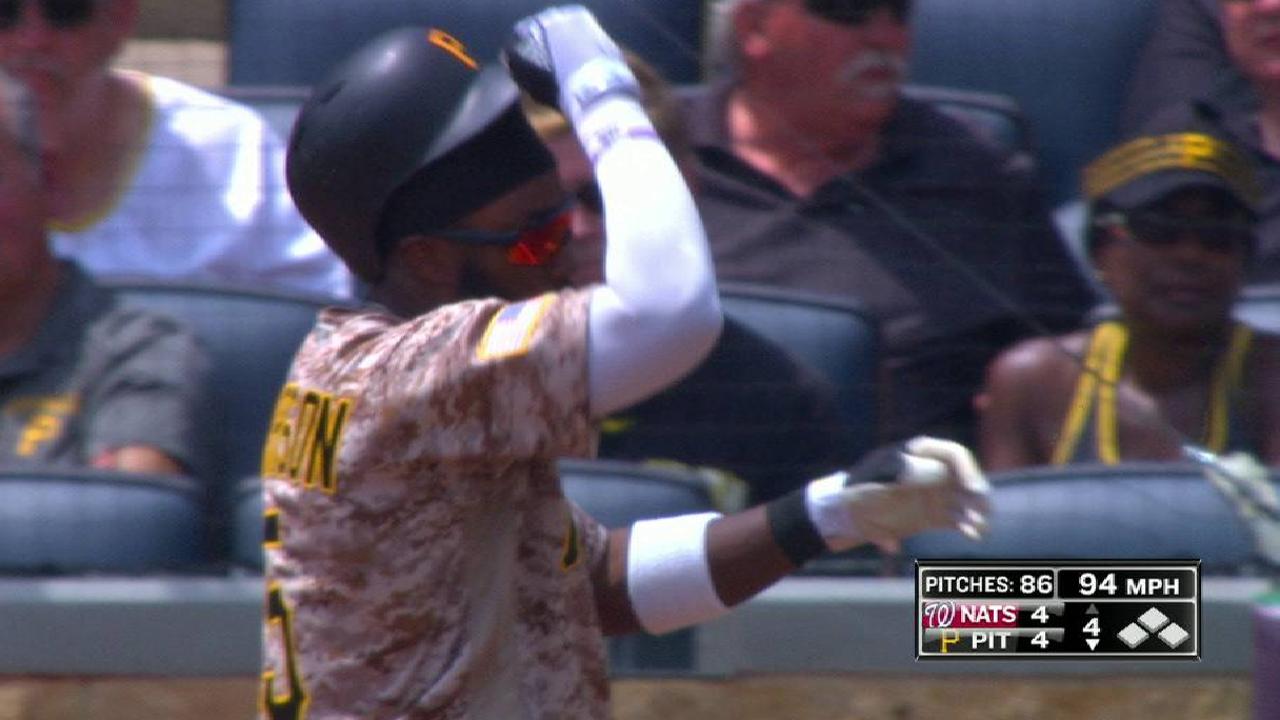 PITTSBURGH -- Before his Nationals played the Pirates on Thursday afternoon, manager Dusty Baker emphasized the need for quality innings, and plenty of them, from starter Tanner Roark. It was a task the right-hander had not been up to lately because of high pitch counts.
"We'd like him to go deep today," Baker said. "We got four [relievers] that are throwing two days in a row apiece. We're spinning a little bit in our bullpen. We need him to go deep today."
In other words, the Washington bullpen, which has struggled, was overworked, too. Baker used five relievers Tuesday and four Wednesday. It was up to Roark, a 15-game winner last season and a cornerstone of the rotation, to limit the bullpen's opportunities to let the game get away.
Which it did. Again. A one-run Pirates lead expanded after Roark couldn't get an out in the sixth inning and the Nationals went on to lose, 10-4, at PNC Park, as the Bucs took two of three from a team that came to town with the best record in the National League.
Instead of sticking around, Roark departed in the sixth with two runners on base, none out and the Nats trailing, 5-4. He threw 114 pitches.
"It just seemed like he lost command of the strike zone," Baker said. "I had to go get him early, which I'm not accustomed to. This is a couple times in a row where his pitch count has gotten high. You never see him missing high like he's missing."
Roark now has thrown at least 100 pitches in eight of his nine starts, but only once has he touched seven innings. He threw 110 pitches in 4 2/3 innings in his previous start. Two starts before that, it was 125 pitches in six.
The Pirates reached Roark for seven earned runs in his five innings. He yielded a two-run homer to Josh Bell in the first and a solo shot to John Jaso in the fifth with two outs. He also walked four, which seemed to irk him the most.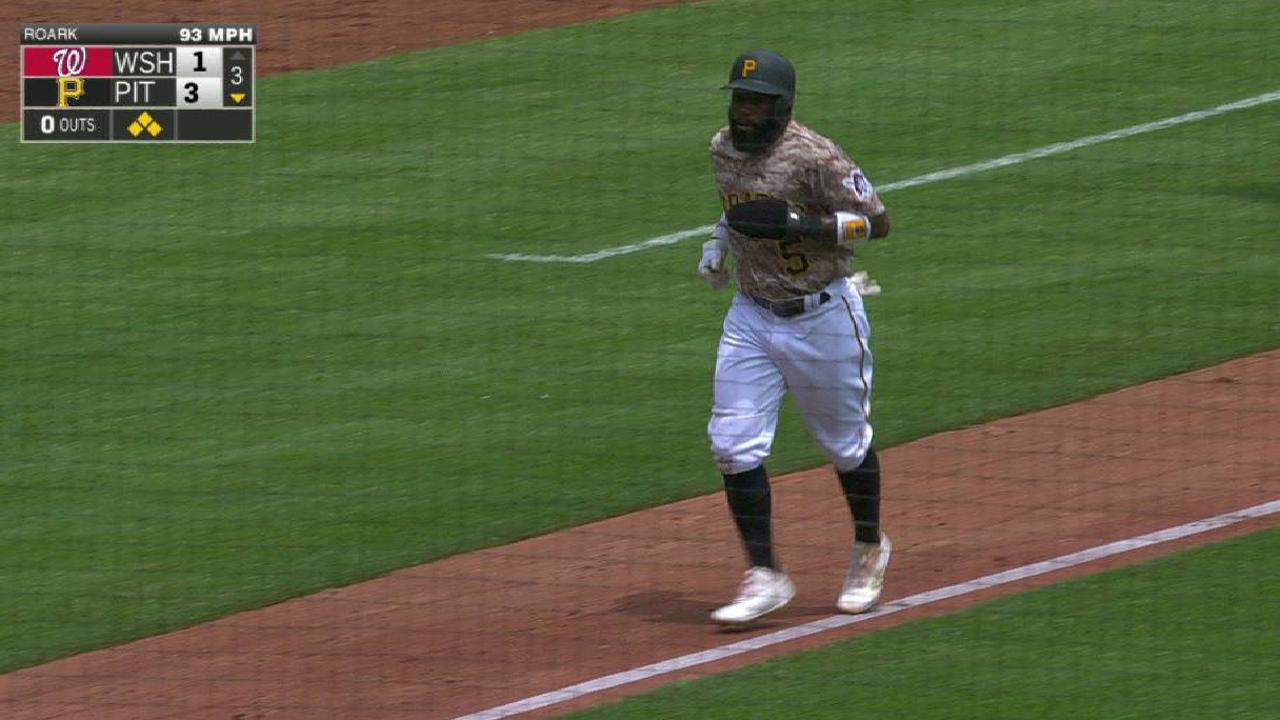 "My issue all year has been walks," Roark said. "The game is testing me right now, and I've just got to fight back and not give in and continue to work hard and keep doing my thing."
Roark walked three in the third inning, leading to a pair of Pirates runs.
"You've got to back to the 'pen and try to work on his mechanics so he can put the ball where he wants to," Baker said.
Roark continued his recent habit of getting ahead of hitters, only to squander it.
"I thought he got better as the game went on," catcher Matt Wieters said. "His fastball started running like I've seen it run before. Hopefully he can take that into his bullpen [session] and take that into his next start. He lives by his fastball command."
"The biggest thing is not get into your own head," Roark said. "Because once you do that, it's a downhill slope. I'm gonna keep having confidence in myself, confidence in my teammates and go out there as hard as I can, as long as I can.
"I know that the stuff's there. It's all about trying to get four pitches or less to each hitter. Three pitches or less. Attack, attack, attack and keep them uncomfortable. That's the game. At times, I feel like I tried to pinpoint the ball instead of just throwing it, so that's probably related to the walks a little bit. I'm gonna keep chuckin'."
Bob Cohn is a contributor to MLB.com based in Pittsburgh, and covered the Nationals on Thursday. This story was not subject to the approval of Major League Baseball or its clubs.