Rendon, Taylor emerge as defensive standouts
Nats third baseman, center fielder recognized for strides in field as Gold Glove finalists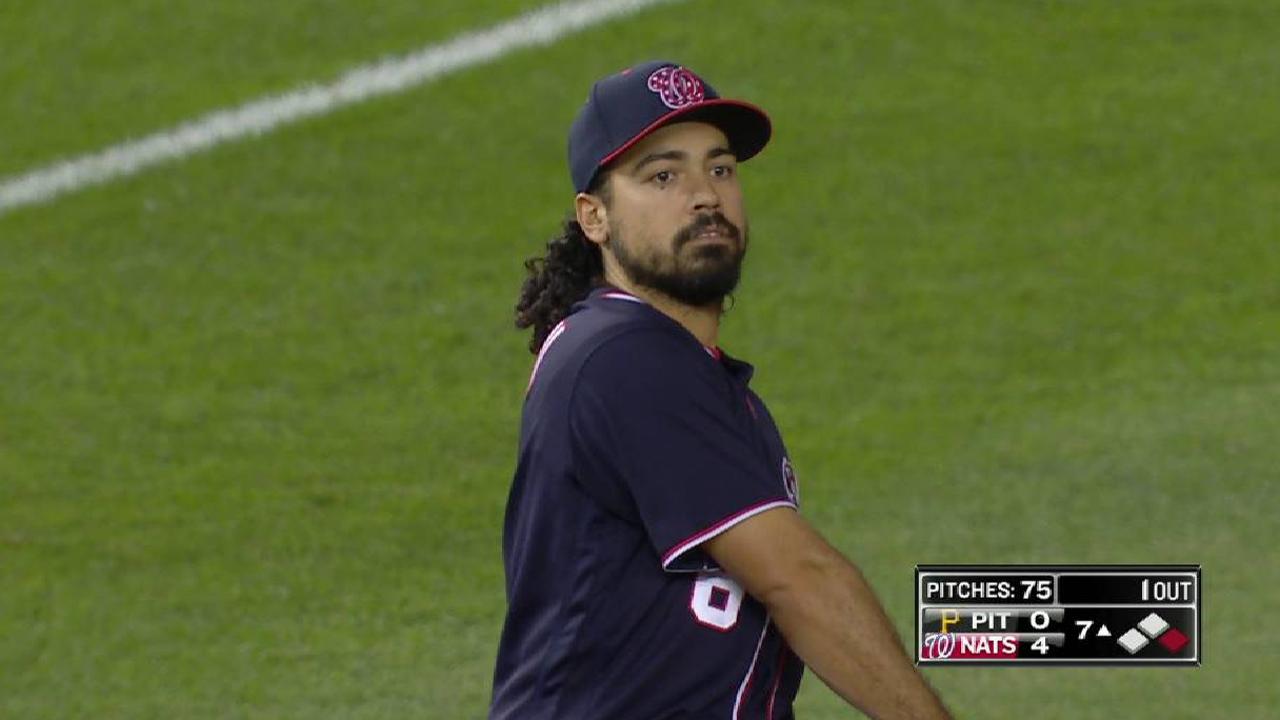 WASHINGTON -- Anthony Rendon and Michael A. Taylor were the two players who stood out among the Nationals' defense in 2017, one stopping nearly everything at the hot corner and the other chasing down fly balls for seemingly improbable catches in center field.
Rendon and Taylor are being recognized among baseball's best defenders, as they both were named finalists for the Rawlings National League Gold Glove Award.
Though neither player came away with a Gold Glove, each made major defensive strides in 2017, which could set them up nicely to become regular contenders for the award.
Rendon has often been underrated and overshadowed throughout his career, a superstar flying under the radar even in his own clubhouse. However, his defense is no longer taken for granted, as he finished as a Gold Glove finalist for the second consecutive season. Rendon had the greatest range among NL third basemen with a 13.6 Ultimate Zone Rating, and his seven Defensive Runs Saved were third at the position. His career year at the plate coupled with his elite defense helped raise his Wins Above Replacement to 6.9, which tied for the NL lead.
Rendon faced stiff competition at third base in the NL, with Nolan Arenado taking the Gold Glove for the fifth straight season. But as Rendon continues to stockpile healthy seasons, his reputation at third base continues to grow.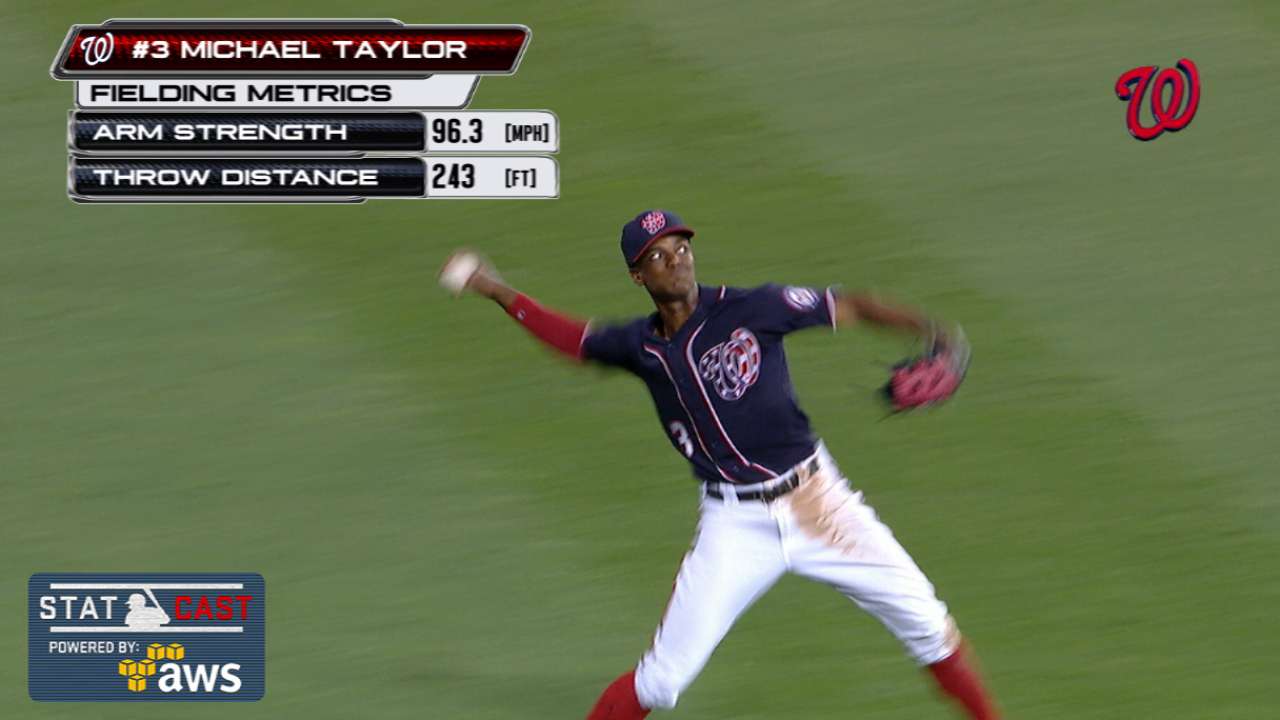 Taylor was a finalist for the first time, and now that he has seemed to secure everyday playing time, he might be on his way to a regular spot among the finalists. The Braves' Ender Inciarte won the Gold Glove over Taylor and the Reds' Billy Hamilton.
Taylor led NL center fielders with a 10.1 UZR, and his nine DRS were tied with Hamilton for the NL lead. Taylor collected eight outfield assists in 118 games, the second most in the NL behind Hamilton's nine.
The Nats will have decisions to make in center field next season with Adam Eaton set to return from his ACL injury -- whether to keep Taylor or Eaton in center and who to shift to left field. After observing Taylor's stellar defensive season, it will be difficult to justify moving him.
The Nationals' defense is not a strong suit -- it ranked 24th in MLB in defensive runs saved this past season -- but with Rendon and Taylor, Washington has two stalwarts who have established themselves among the best at their positions.
Jamal Collier covers the Nationals for MLB.com. Follow him on Twitter at @jamalcollier. This story was not subject to the approval of Major League Baseball or its clubs.