Murphy wins second Silver Slugger for NL 2B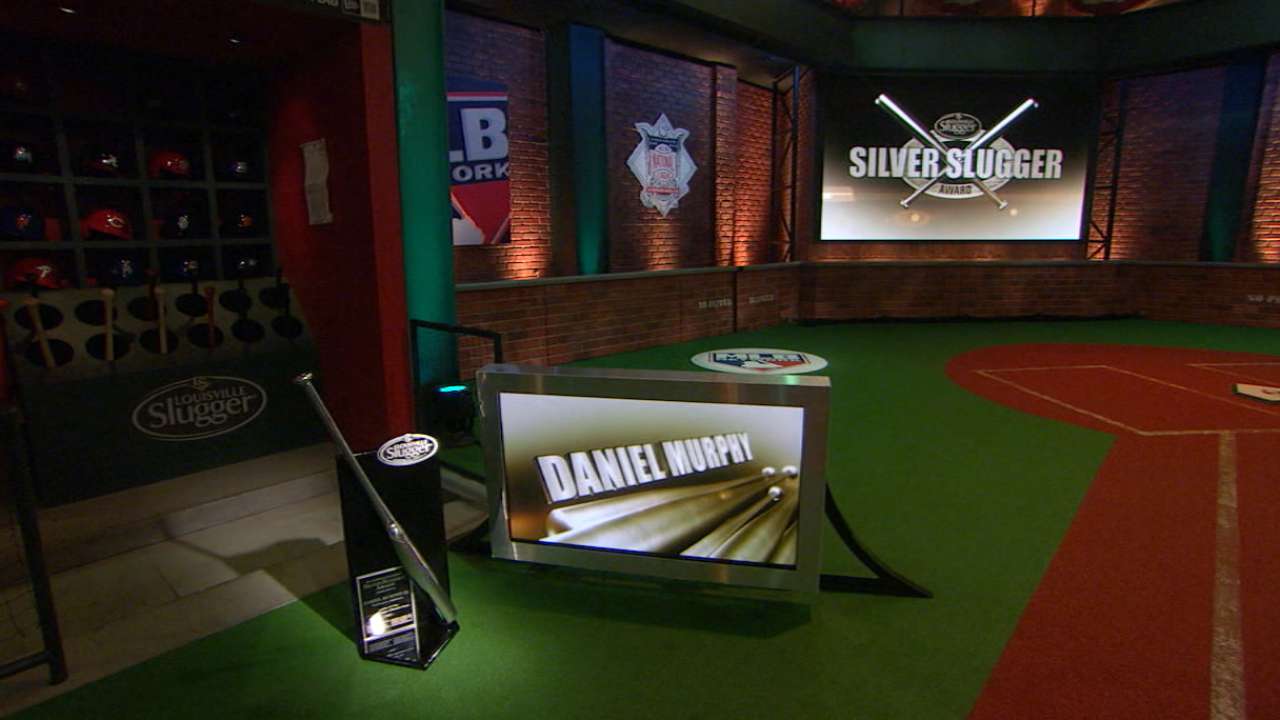 WASHINGTON -- Daniel Murphy has been honored once again for his consistent excellence at the plate during his two seasons in Washington, as he was named the winner of the 2017 National League Louisville Slugger Silver Slugger Award on Thursday night on MLB Network. It is the second consecutive season Murphy has been named the best offensive second baseman in the Senior Circuit.
"I am honored and humbled to receive this award," Murphy said in a statement. "I am extremely proud to be considered among this group of talented players. To be recognized by opposing coaches and managers for the way I play the game is quite a compliment, and I'd like to thank my teammates, coaches, medical staff and support staff for their assistance in helping me achieve this award. I would also be remiss if I did not thank my family for their immense support: my wife, Tori, and our three beautiful children, Noah, Quinn and Drew. They are what drives me each and every day."
Murphy's 2017 season continued the trend that has made him one of the most dangerous hitters in baseball during the past few years, as he compiled a slash line of .322/.384/.543 with 23 home runs and 136 wRC+.
Those numbers were a bit short of his production from his first year with the Nationals in 2016, however Murphy played through a knee injury that hindered his production for part of the season. He underwent surgery after the season to repair the articular cartilage in his right knee, which could put his status for Opening Day in jeopardy. Still, it's a testament to Murphy's ability at the plate that he was able to be so effective.
• All-time NL Silver Slugger winners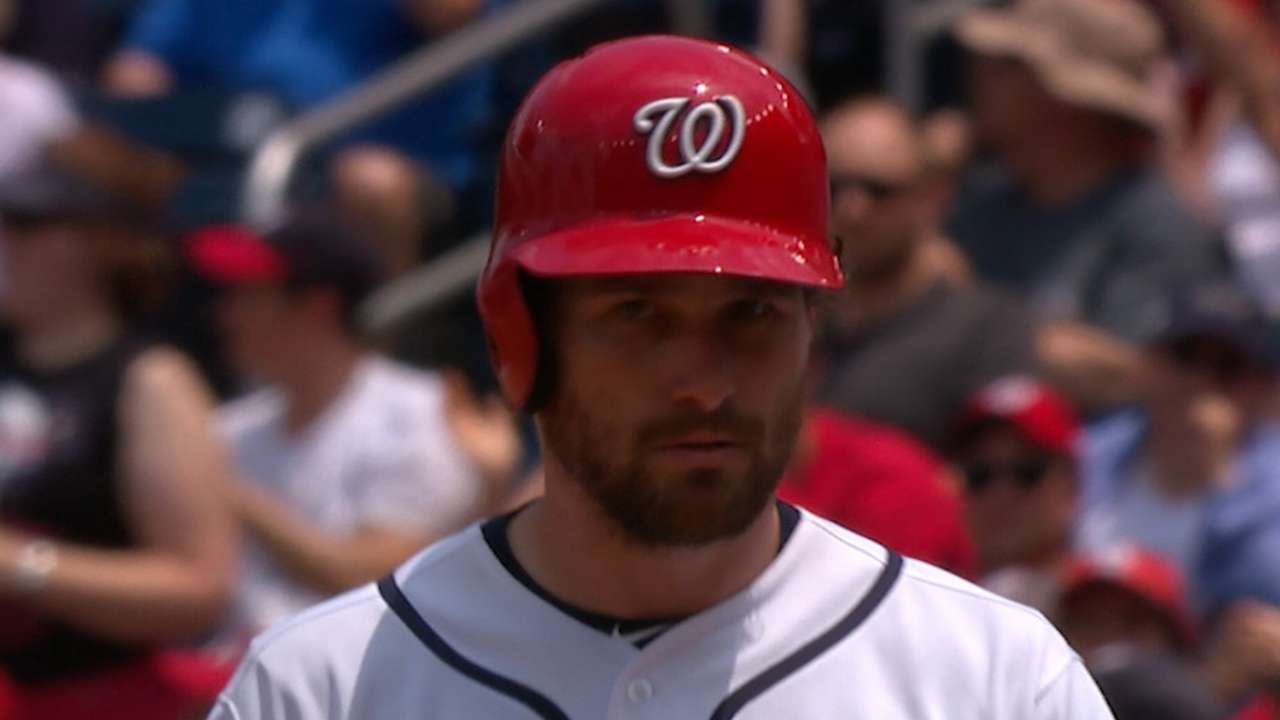 Murphy led qualifying NL second basemen in Wins Above Replacement (4.3), batting average (.322), on-base percentage (.384), slugging percentage (.543) and tied for first in home runs (23).
Murphy's honor marks six consecutive seasons in which the Nationals have had at least one Silver Slugger Award winner, extending the longest streak in the NL. The Angels also have six consecutive winners. Silver Slugger Award winners are determined by a vote of Major League Baseball coaches and managers to award the best offensive producers at each position in their respective leagues. Managers and coaches are not allowed to vote for players on their own team.
"We are thrilled to see Daniel honored again for the outstanding and consistent production he brings to our club day-in and day-out," Nationals general manager Mike Rizzo said. "The Nationals' organization is proud to have established quite a tradition of Silver Slugger Award winners, and we are excited to see Daniel honored appropriately once again."
Jamal Collier covers the Nationals for MLB.com. Follow him on Twitter at @jamalcollier. This story was not subject to the approval of Major League Baseball or its clubs.