Zimmerman could play third as soon as Saturday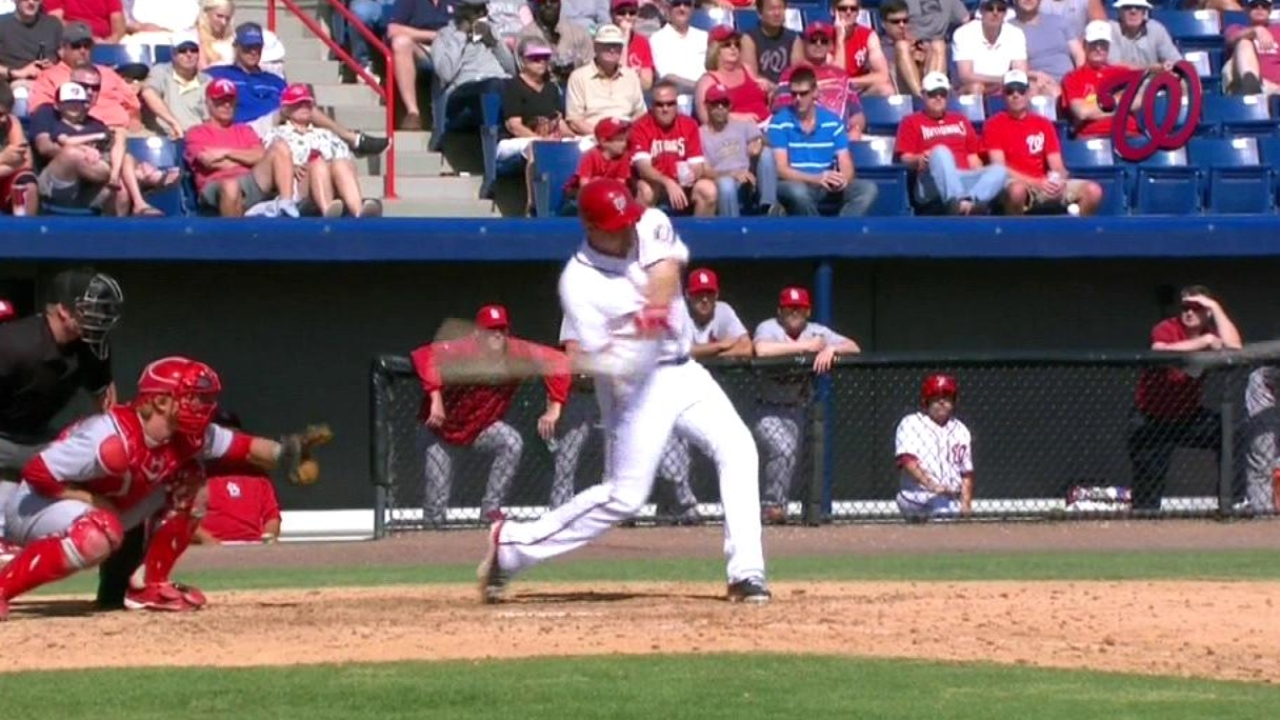 JUPITER, Fla. -- With the way Ryan Zimmerman has mended from his offseason shoulder surgery this spring, there's a strong chance he could make his debut at third base on Saturday in Viera, Fla., two days ahead of schedule.
"I talked to Zim yesterday -- actually he came to me -- and said, 'Yesterday I really had a great throwing day, and depending on how I throw today, I may want to push up playing to Saturday. I may want to start Saturday,'" manager Davey Johnson said.
Zimmerman was originally expected to play his first game at third on Monday as Grapefruit League clubs began playing without the designated hitter. He's been utilizing that role, hitting .500 (11-for-22) with three doubles, a homer and four RBIs. He's been throwing, but the next and final step is to play the field in a game.
"He looks great," Johnson said. "I'm not worried about him at all. And there's still plenty of time. He's right on schedule. His timing is great. That's what I was more concerned about. I think he's got 22 at-bats, so he needs 28 more. He likes 50."
Since Zimmerman would no longer be occupying the designated hitter spot in that case, Johnson said there's a good chance Stephen Strasburg would be the first Nats pitcher to hit for himself on Saturday.
Strasburg is known to enjoy batting and be proficient at it, hitting .277 with a homer and seven RBIs last season.
"We're at the point now where we're starting to look like a National League club and I let the pitchers hit," Johnson said. "The main thing was getting Zim enough AB's."
Joey Nowak is a reporter for MLB.com. Follow him on Twitter at @joeynowak. This story was not subject to the approval of Major League Baseball or its clubs.