Detwiler impresses against tough Tigers lineup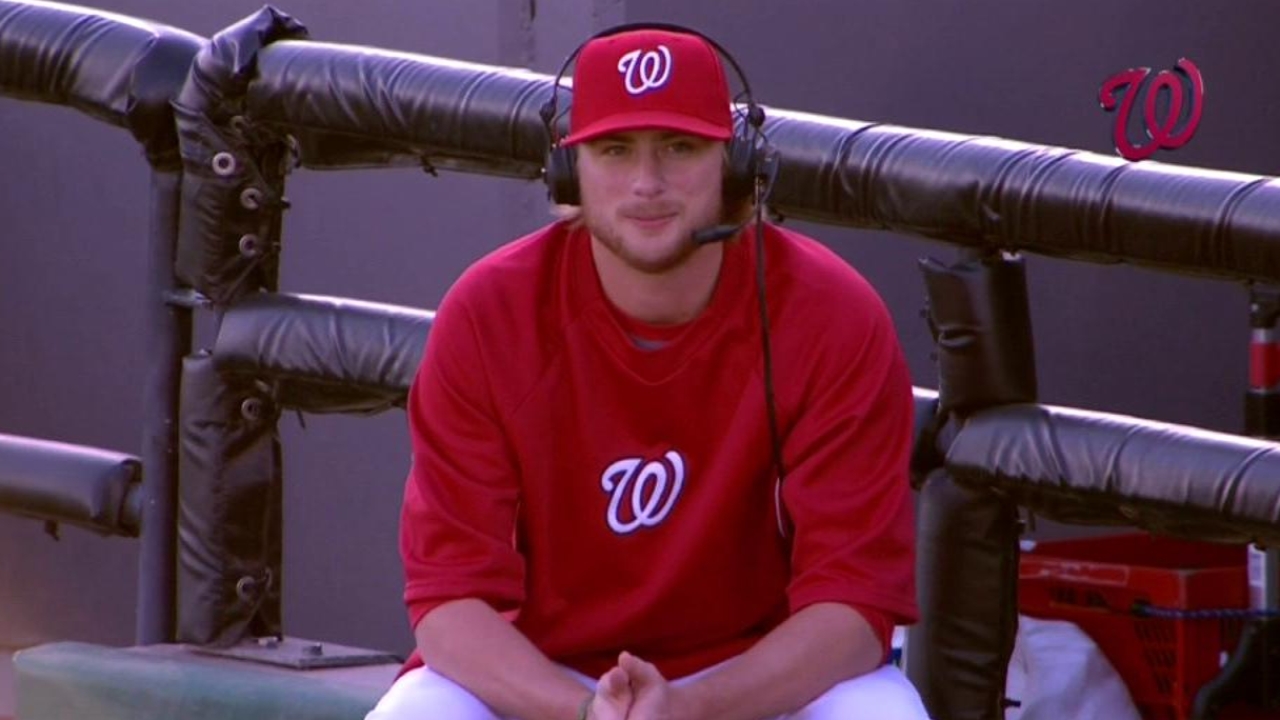 LAKELAND, Fla. -- Ross Detwiler went from pitching on the "world stage" in the World Baseball Classic to facing the Tigers and what Detwiler described as their "ridiculous lineup" at Joker Marchant Stadium on Sunday afternoon.
Detwiler couldn't afford a letdown, and he didn't have one, as he allowed one run in four innings. The only run against him came on a homer by Torii Hunter, as the Nationals slugged their way to a 12-10 win over the Tigers.
"You don't ever want to take any less intensity out there," Detwiler said. "I thought I threw some good changeups today, which I've never done before in my professional career. I was just trying to throw strikes, trying to get ahead of the hitters. When I did throw strikes, I was effective."
"I just wanted to see him pitch," said Nationals manager Davey Johnson. Before Sunday's outing, Detwiler had last pitched for the Nationals on March 3 when the left-hander went two innings against the Cardinals, giving up one run on four hits and striking out four.
"I thought Ross was great," Johnson continued. "He threw four quality innings.
"I didn't want to go too far with him. He wanted to continue. I said, 'Keep it that way.' I told him to go throw 15 more pitches in the bullpen."
The Nationals are hoping Detwiler will benefit from the experience of pitching under pressure that he got in the Classic. They also believe the tutelage of Team USA pitching coach Greg Maddux will help him.
"You see all the big names on the coaching staff," Detwiler said. "They are people whose cards you collected when you were little. Now they are teaching you little things that they know about the game to help you out and put you in the right direction. It's kind of unspeakable how that goes. It's pretty incredible."
But now it's back to the business of preparing for the regular season.
"No doubt about it, the Tigers are one of the best teams in baseball," said Johnson. "I wouldn't want him to miss this experience. I think pitchers need to know the 'honey holes' of hitters."
Johnson plans to use Detwiler as his fifth starter with Dan Haren in the No. 4 spot because of his experience.
"I just want to be ready when they hand me the ball," Detwiler said.
Detwiler and Gio Gonzalez were both outstanding in the Classic, combining for nine shutout innings.
Detwiler, who cut short his honeymoon in December, leaving his wife in Hawaii, so he could fly halfway around the world to go on a four-country USO tour to give a boost to the troops, found the Classic experience exhilarating
"I'd do it again in a heartbeat," he said. "I take a lot of pride in somebody asking me to represent my country. It was a no-brainer for me. "It's a dream come true to play for your country."
Jim Hawkins is a contributor to MLB.com This story was not subject to the approval of Major League Baseball or its clubs.