Harper hopes to compete in next Classic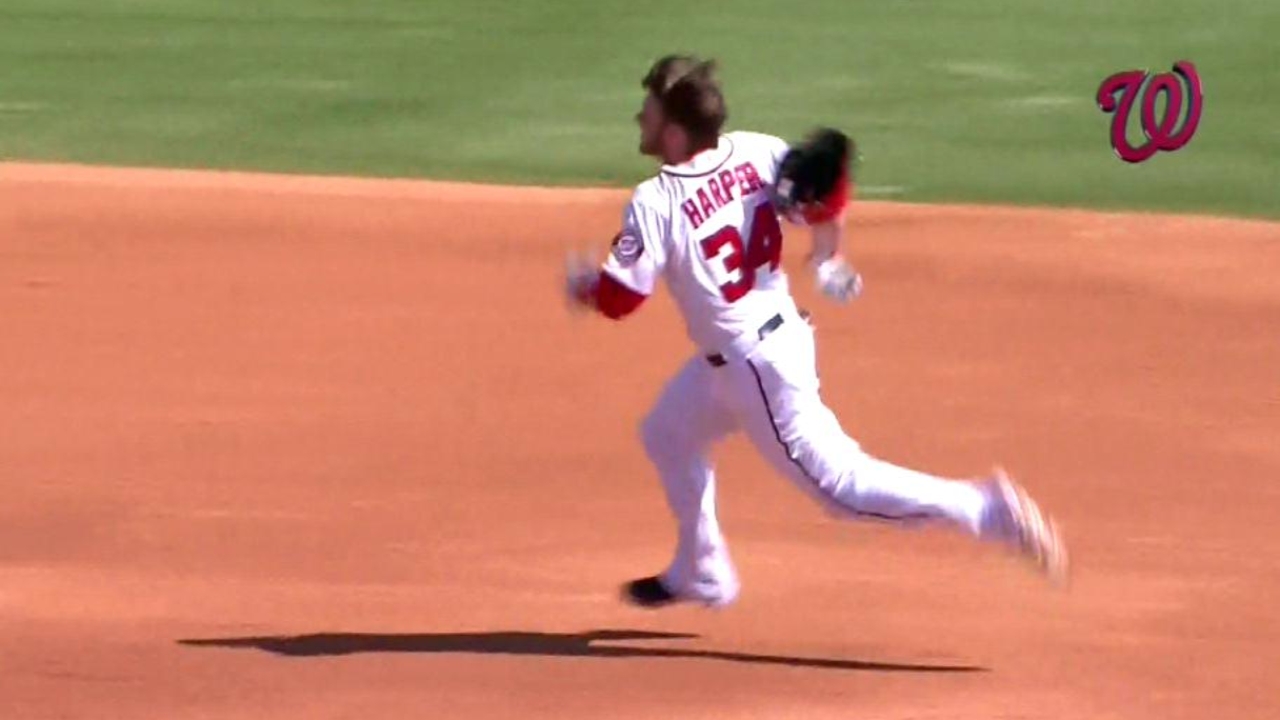 LAKELAND, Fla. -- Bryce Harper, who initially turned down an invitation to play for Team USA in the World Baseball Classic to prepare for his first Major League Opening Day, volunteered to replace David Wright after the Mets' star was injured.
Nationals' manager Davey Johnson said Sunday he would have been fine with that, had it happened.
"I thinks it's a great experience to play for your country," Johnson said. "That's a great honor.
"But he wanted to focus on getting ready for this season," Johnson added. "I think that [the Classic] is something he can look at down the road."
Harper has indicated he would like to play in the next Classic in 2017.
"Four years from now, I think it'll be good," Harper said. "I'll be excited to play. I've been playing for the USA my whole life. Anything I can do to support my country and wear USA across my chest is good for me. I love it."
Needing someone to play third base, Team USA chose Padres third baseman Chase Headley, instead of Harper, to replace the injured Wright. But when Puerto Rico eliminated the United States, it became a moot point.
Harper, who is hitting .409 this spring, started in center field against the Tigers on Sunday and slammed a 420-foot double over Austin Jackson's head and off the wall in straightaway center in the fifth inning.
Jim Hawkins is a contributor to MLB.com This story was not subject to the approval of Major League Baseball or its clubs.