Bernadina expected to return on Thursday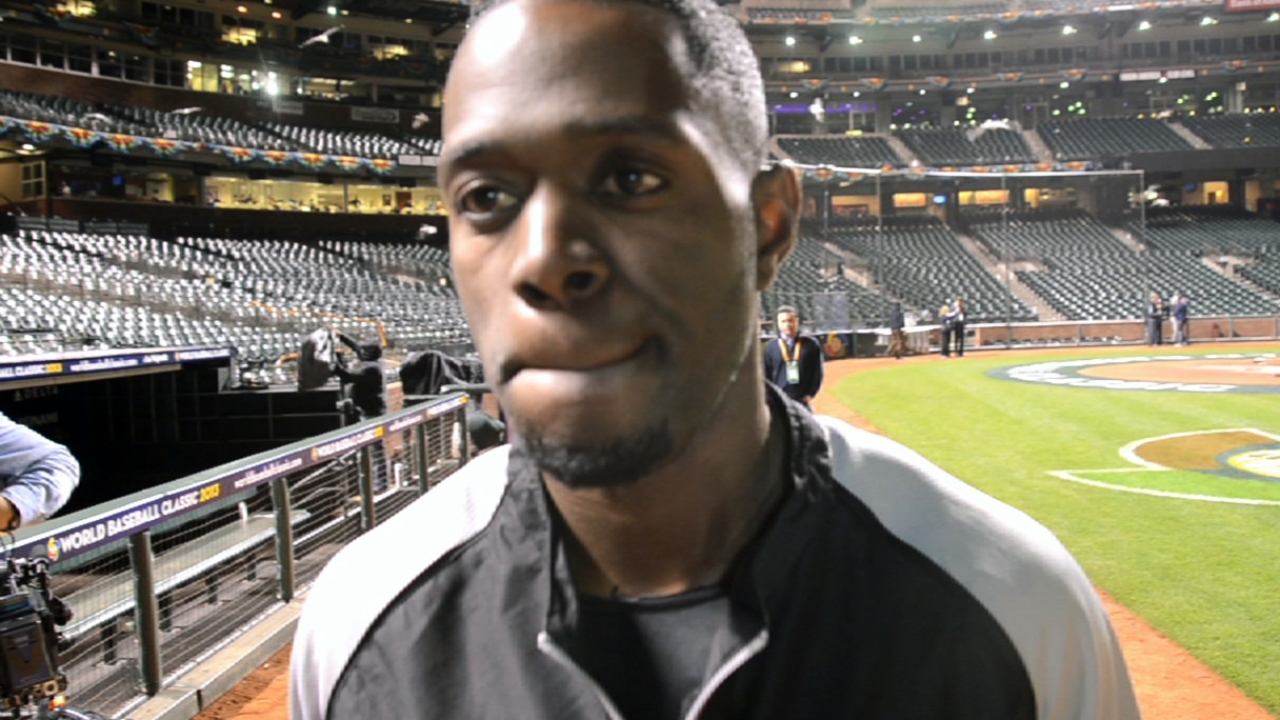 JUPITER, Fla. -- Outfielder Roger Bernadina is expected to return to the field for the Nationals on Thursday, after spending nearly a month away with The Kingdom of the Netherlands team for the World Baseball Classic.
The Dutch team advanced to the championship round in San Francisco this week, falling in the semifinals to the Dominican Republic. Bernadina played in six of the team's eight games -- missing some action after being hit by a pitch on the right arm -- batting .208 (3-for-22) with a run scored and three RBIs while playing center field.
"Bernie's fine, he's playing good," manager Davey Johnson said. "It's all about having everybody on the club and being up to snuff at the end of this week."
Johnson has expressed desire for all the Nats' regulars to be playing together most every day at this point in the spring -- the starting nine that made the trip to Jupiter on Wednesday closely resembles the probable Opening Day lineup, save for starting pitcher Chris Young -- and that could mean fewer at-bats for Bernadina, a backup outfielder.
"He'll kind of regroup, and I'll get him in some games," Johnson said. "But Bernie's used to playing sporadically and he handles it very well. Better than most."
Outfielder Eury Perez, who was optioned to Triple-A Syracuse while away with the Dominican Republic, struck out in one at-bat as a late addition to the Dominican club.
Joey Nowak is a reporter for MLB.com. Follow him on Twitter at @joeynowak.& This story was not subject to the approval of Major League Baseball or its clubs.