Duke likely to take on emergency starter role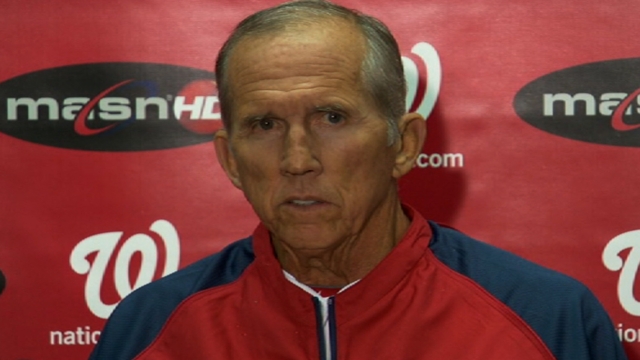 JUPITER, Fla. -- If Chris Young is, indeed, out of the picture, the Nationals will likely turn their attention to a hurler currently in their clubhouse to be the sixth starter, if ever needed.
In fact, lefty Zach Duke happened to be standing close when manager Davey Johnson was asked Tuesday who might fill that role.
"He just walked by, probably," Johnson said.
Duke figures to be the long man out of the Washington bullpen this season, and perhaps the team's only lefty in the bullpen. It could be a similar scenario to Tom Gorzelanny's last year, a lefty long man (though not the only southpaw in the bullpen) who could be used to spot-start.
Of Duke's 189 career appearances (eight with the Nationals), 168 have been starts. He's appeared in seven games this spring, with a 5.40 ERA.
"Zach's still learning how to pitch out of the 'pen," Johnson said. "He's been a starter his whole life. I thought he did a good job last year coming in. But it'll be a learning experience for me and him, and how much he can do coming out of there, since he's the only one out there."
Johnson said he wouldn't consider the durable Craig Stammen an option, though Stammen logged 88 1/3 innings last season and has proven he can handle lengthier stints.
Young, signed to a Minor League contract late in Spring Training with an invitation to big league camp, was granted his unconditional release on Tuesday. He had made it clear throughout that he enjoyed being with the Nationals organization, but if a Major League opportunity came through, he'd take it.
"Obviously, if he gets a big league starting job, he's gone," Johnson said. "So I think that's all up to him. He'd be awfully good insurance."
Joey Nowak is a reporter for MLB.com. Follow him on Twitter at @joeynowak. This story was not subject to the approval of Major League Baseball or its clubs.