Gio fires four shutout frames in spring finale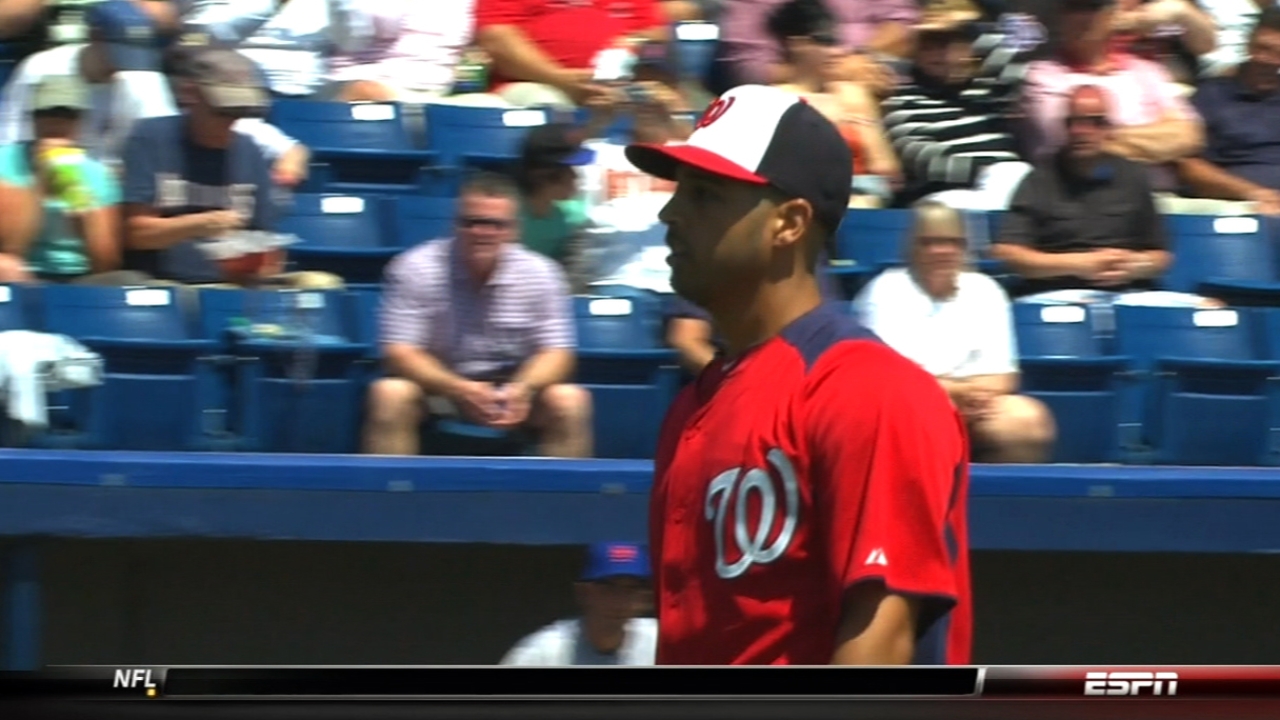 VIERA, Fla. -- Gio Gonzalez's last start of the Grapefruit League season was, incredibly, his first at Space Coast Stadium in two years in a Nationals jersey. And just like that, he's leaving again.
Following the Nationals' 5-1 victory over the Mets, Gonzalez and his teammates departed their Spring Training complex and headed north to Washington. Even though manager Davey Johnson said the southpaw wasn't feeling well, Gonzalez struck out seven, walked two and allowed just one hit over four shutout innings.
"I think what it is, is just trying to get work in a little bit, trying to pound that first-pitch strike and trying to get the first out of every inning," Gonzalez said. "That's what [catcher Kurt Suzuki] and I were sitting down and talking about in the bullpen. 'What do we want to work on today? What do we want to do?' Obviously, the last game, you don't want to slack."
Of Gonzalez's 10 Grapefruit League starts (five this year) since he was traded to the Nationals from the A's in December 2011, all but one of them had come on the road. He helped send the Nationals out with a victory on Thursday.
"Everyone's trying to get ready," said Gonzalez, who is scheduled to pitch his first game of the regular season on Wednesday against the Marlins. "Everyone's, mentally, already in D.C. right now ready to go. You can see that we're still swinging, we're still playing, we're still having fun. But at the same time, we're looking forward to getting ready and staying healthy for D.C."
Joey Nowak is a reporter for MLB.com. Follow him on Twitter at @joeynowak.& This story was not subject to the approval of Major League Baseball or its clubs.