Harper, Werth playing through nicks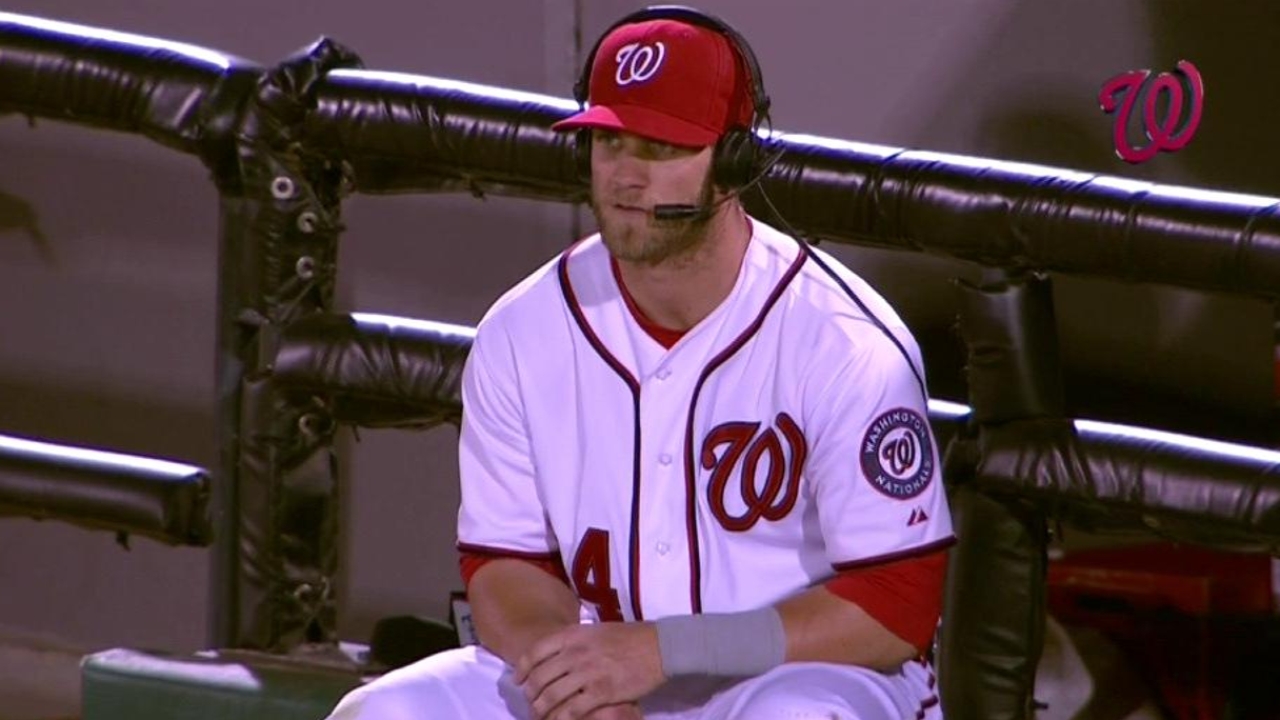 WASHINGTON -- Nationals outfielders Bryce Harper and Jayson Werth were both in the starting lineup and played six innings in Friday's 4-2 exhibition loss to the Yankees, fending off some dings and dents.
Harper has jammed his left thumb twice in the past week while fighting off inside pitches, including on Tuesday against the Marlins. The left fielder took Wednesday off but played three innings on Thursday against the Mets, going 1-for-1 with a single and a sacrifice fly.
On Friday, Harper singled in his first at-bat against Yankees lefty Andy Pettitte, who struck out the star outfielder three times in four hitless at-bats last season. Harper finished 1-for-3 on Friday.
Before the game, manager Davey Johnson didn't display much concern about Harper's readiness for Monday's regular-season opener against the Marlins, considering the outfielder hit .484 with three home runs and 15 RBIs in Grapefruit League play.
"Well, he's swinging the bat so poorly," Johnson deadpanned. "They don't look like jam shots that he's hitting. He's going to have two days off [after Friday], and we'll be monitoring him pretty close."
Werth was hit by a pitch on his left elbow on Wednesday and sat out Thursday's Grapefruit League finale. Johnson said the right fielder is dealing with a stinger on his "funny bone." He finished Friday's game 0-for-3 with a strikeout.
"I'm sure he's going to be fine," Johnson said. "It's probably just the cold weather stiffening it up."
Andrew Simon is a contributor to MLB.com. This story was not subject to the approval of Major League Baseball or its clubs.