Span debuts in center, collects first Nats hit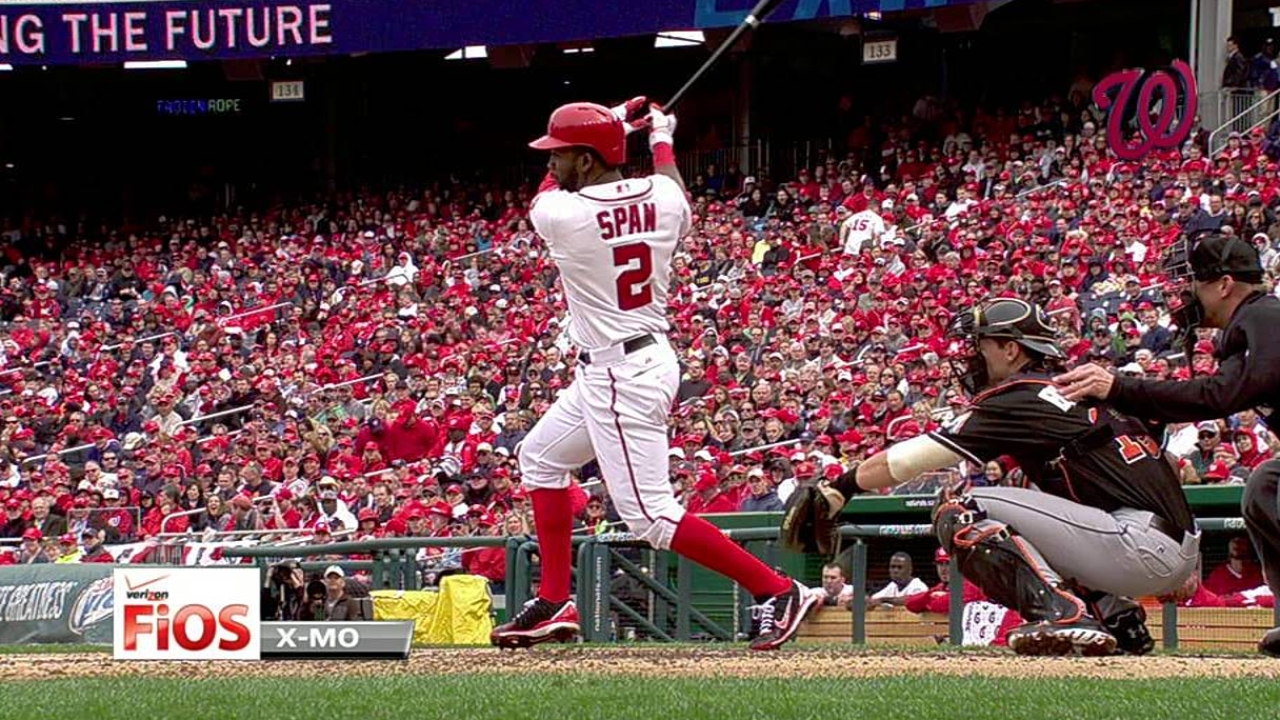 WASHINGTON -- Denard Span made his Nationals debut on Monday, going 1-for-4 with a single and recording two putouts in center field in Washington's Opening Day win over the Marlins.
Span, who Washington acquired during the offseason from the Minnesota Twins, played in the Nationals' exhibition game against the New York Yankees on Friday. But he knew that the atmosphere would be a little bit different on Opening Day.
"I came here during the offseason, but the atmosphere was definitely different with people in the stands," Span said before the game. "It's just a beautiful ballpark. It exceeded my expectations."
Span batted .222 with three doubles and one RBI in Spring Training. He also stole three bases, showing some of the speed that made him such an important addition to the Nationals' lineup this offseason.
Tom Schad is an associate reporter for MLB.com. Andrew Simon is a contributor to MLB.com. This story was not subject to the approval of Major League Baseball or its clubs.