Desmond, Nats not close on extension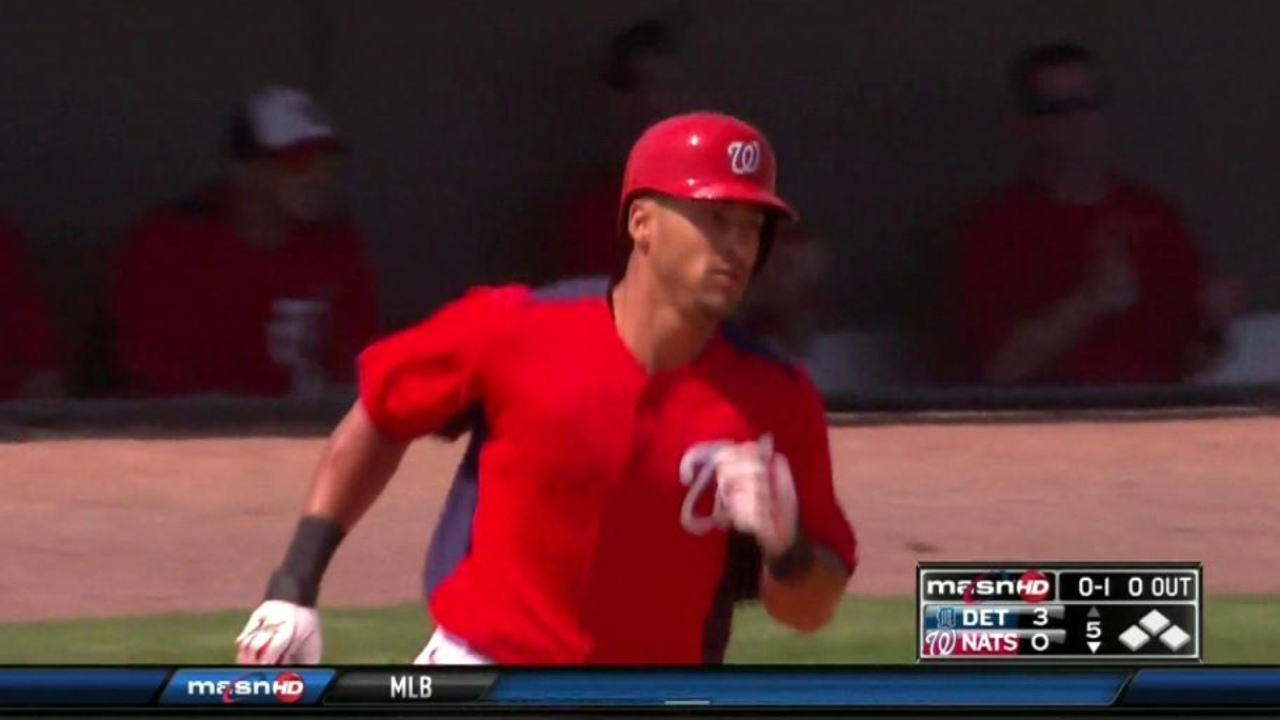 WASHINGTON -- The Nationals and Ian Desmond are not close in talks to extend the shortstop's contract, according to a person with knowledge of the situation.
Desmond was arbitration-eligible last offseason but signed a one-year deal worth $3.8 million before Spring Training. Talks between the two sides have never been close.
"I'm trying to do everything I can to win a World Series, and talking about that or revisiting that isn't really helping," Desmond said Monday. "So we'll see where it goes."
During batting practice before Monday's game, Nationals general manager Mike Rizzo also declined to talk about any contract discussions.
"We don't discuss negotiations with players and that kind of thing," Rizzo said. "But we feel Ian is one of our leaders, he's one of the guys that are our core players and he's a guy that we'd like to be with the Nationals for a long time."
Tom Schad is an associate reporter for MLB.com. Andrew Simon is a contributor to MLB.com. This story was not subject to the approval of Major League Baseball or its clubs.