Catcher shuffle: Suzuki, Ramos swap starts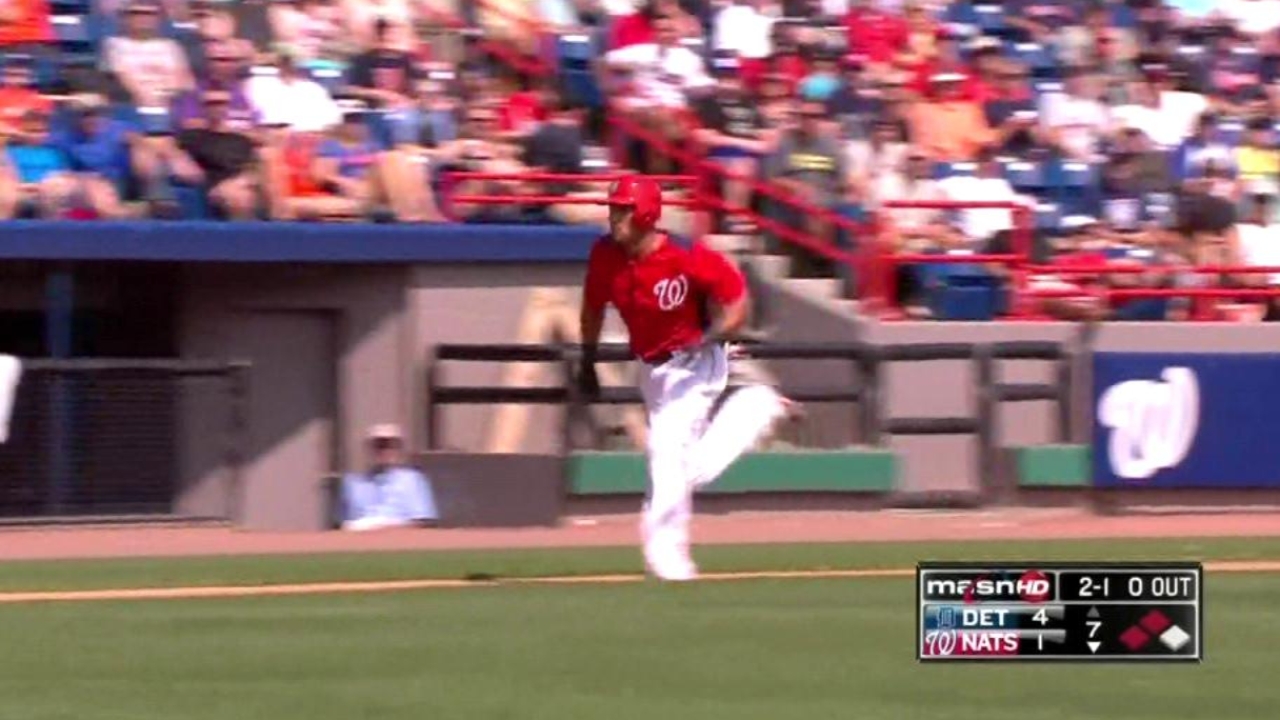 WASHINGTON, D.C. -- Wilson Ramos caught the season opener on Monday, and Kurt Suzuki was behind the plate for the team's second game, on Wednesday night against the Marlins. That pattern could continue for a while, with manager Davey Johnson reiterating his plan to switch between the two.
"I've kind of mapped it out to them and told them they're going to just alternate early on," Johnson said. "That's a tribute, because I like them both. They're both great catchers, they both handle the staff very well, both bring a lot to the table. And especially with [Ramos], he's had a great spring coming back from that injury. This also gives him a little more time to regroup between starts."
Ramos, who sustained a season-ending knee injury last May, went 1-for-2 with a walk in Monday's 2-0 win over the Marlins. The 25-year-old hit .267/.334/.445 with 15 home runs as the regular catcher in 2011.
Suzuki was Oakland's primary backstop from 2008 until last Aug. 3, when he was traded to Washington. With Ramos hurt, he played every day and hit .267/.321/.404 with five home runs in 43 games. Now he will have to adjust to sharing time.
"You catch bullpens, do whatever you can do to stay in shape, hit extra," Suzuki said. "There's things you can do. It's obviously not the same as going out there in game situations, but there's ways you can stay sharp."
Suzuki handled his former A's teammate Gio Gonzalez on Wednesday, but Johnson suggested that he won't hold firm to keeping certain catchers with certain pitchers.
When he's not in the lineup, Suzuki plans to catch in the bullpen, not only to prevent rust but to get used to receiving the entire staff. During games he can watch hitters, paying attention to their tendencies and stashing information for future use.
His attitude about the situation is decidedly upbeat.
"Both of us deserve to play every day," Suzuki said. "Ramos is a great No. 1 catcher. I think we team up well together. I think we can both complement each other really well, and to keep us both healthy for the full season is what's important, and to help the team win ballgames. Whether I'm catching or Ramos is catching, there's always going to be ways we can help the ballclub win."
Tom Schad and Andrew Simon are reporters for MLB.com. This story was not subject to the approval of Major League Baseball or its clubs.