Haren not dwelling on subpar season debut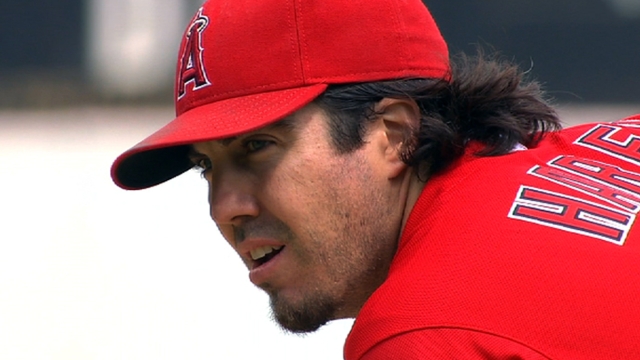 WASHINGTON -- Dan Haren's not worrying about the troubles of his first start. In fact, the right-hander's more concerned about how to do better the next time out -- which will be on Thursday against the White Sox.
The Reds roughed up Haren for six runs and nine hits in just four innings of work last Friday in a 15-0 rout. Haren gave up four home runs in those four innings.
Haren said before Tuesday's series opener with the White Sox that he's fine health-wise and looking forward.
"I've pitched for 10 years; I've had my share of really bad games," Haren said. "I think how you bounce back is more important than that actual game. Every bad game teaches you a lesson about something."
Kurt Suzuki caught Haren in that game, and the veteran isn't too worried either.
"It was [just] a first start; it was obviously not one that we both would have liked," Suzuki said. "We've just got to get back on the horse again. There's no real need to push the panic button over one start. He's been through it all."
That's what Haren said before Tuesday's game. It's just one time, and he prefers to figure out what went wrong and make it better.
"You have just got to learn from it and move on," he said. "No use dwelling on it."
Jeff Seidel is a contributor to MLB.com. This story was not subject to the approval of Major League Baseball or its clubs.