Strasburg eager to bounce back from last start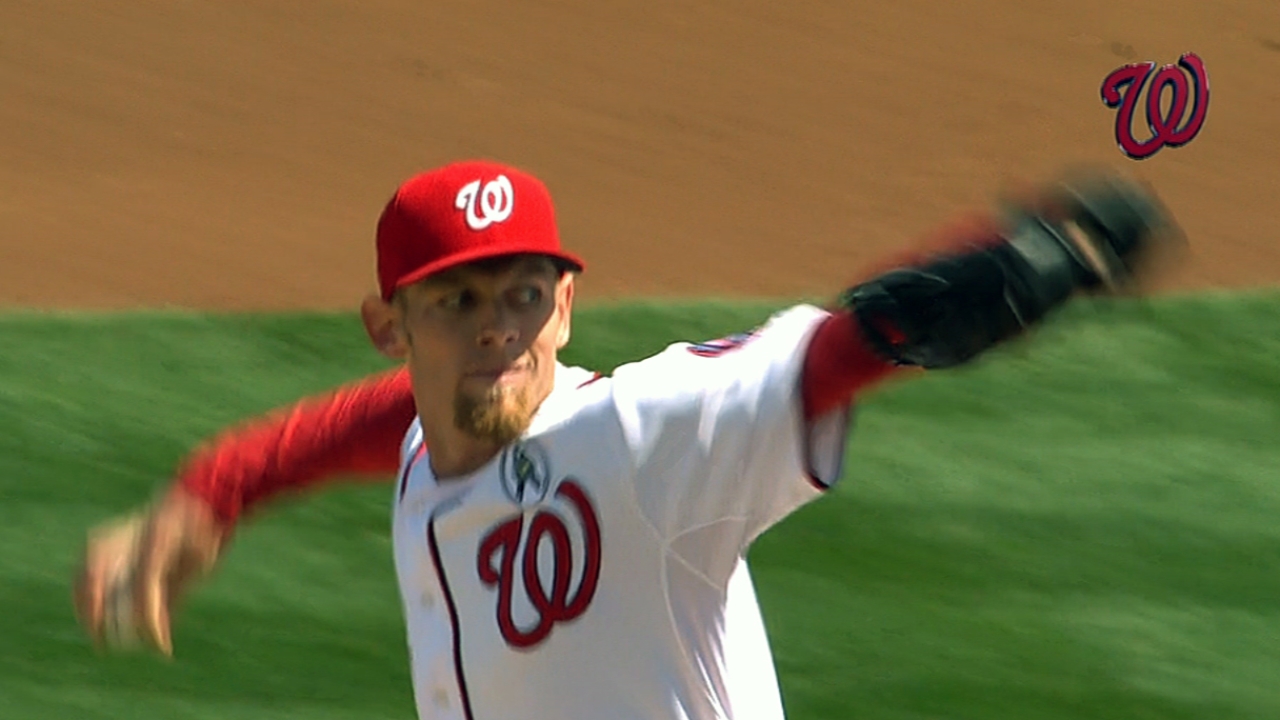 WASHINGTON -- Nationals right-hander Stephen Strasburg has allowed six earned runs in a game only three times in his career. One of those occasions was Sunday in Cincinnati, when the Reds got him for nine hits and four walks in 5 1/3 innings, forcing him to throw 114 pitches.
Strasburg will have a chance to bounce back on Saturday afternoon, in the second game of the Nationals' big series against the division-rival Braves. Catcher Kurt Suzuki, who was behind the plate for that last start, said there isn't anything in particular Strasburg needs to improve upon.
"It's just one of those things where it didn't go his way," Suzuki said. "He gave up some two-strike hits where it was a good job of hitting, where they just kind of fought it off and it landed in some green [grass], but overall, he's going to pitch how Stras pitches. He's not going to change a thing, and I want him to stay that way."
Strasburg's previous outing with six earned runs came last July 31 against the Phillies. He proceeded to win his next four starts, with a 1.50 ERA, allowing 12 hits in 24 innings.
"He doesn't really dwell on it too much," Suzuki said. "He obviously thinks about it, because he's a smart kid and he knows what he wants to do out there, so he makes adjustments in the game. He just goes from inning to inning and makes adjustments along the way."
Andrew Simon is a contributor to MLB.com. This story was not subject to the approval of Major League Baseball or its clubs.