Desmond not concerned about early errors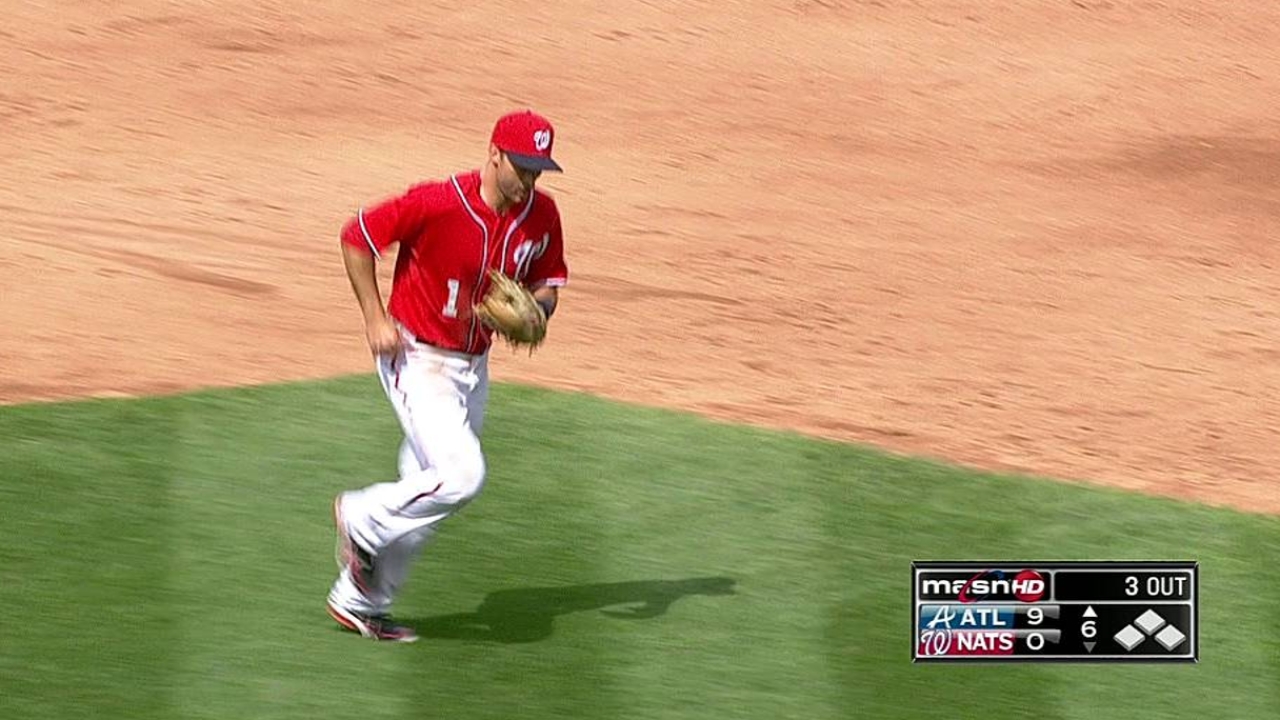 WASHINGTON -- Nationals shortstop Ian Desmond made just 15 errors in 128 games during the 2012 season. But he's battled several defensive problems in the first month of 2013.
Desmond had already committed seven errors in 15 games entering play Monday, but he's just trying to move on and not let the problems wear him down.
"It's just like anything else," Desmond said. "In baseball, it happens. You go into slumps. You go through it. It's part of the game. You've got to push through and keep on grinding. You just keep on playing. Eventually it's going to get better."
Desmond said he just can't rely on the numbers from the past, because it's a new season.
He also said he's not exactly sure what's causing the early problems. Instead, he plans on continuing to battle.
"I could rest my hat on what I did last year, but that's not the case," Desmond said. "Every year is a new year. Sometimes you make an error. I've got a few more than I'd like right now, but it's a long year."
Nationals manager Davey Johnson was a very good second baseman during his playing days, and also isn't worried about his starting shortstop.
"It's early [and] errors can happen at any time," Johnson said. "He gets to a lot of balls. He's very aggressive. I'm not worried about it at all. Sometimes, when it rains, it pours. I don't put much stock in it. It's just part of baseball. He may go 60 games without making an error. That's the nature of this beast."
Jeff Seidel and Andrew Simon are contributors to MLB.com. This story was not subject to the approval of Major League Baseball or its clubs.