Haren frustrated, but Nats have confidence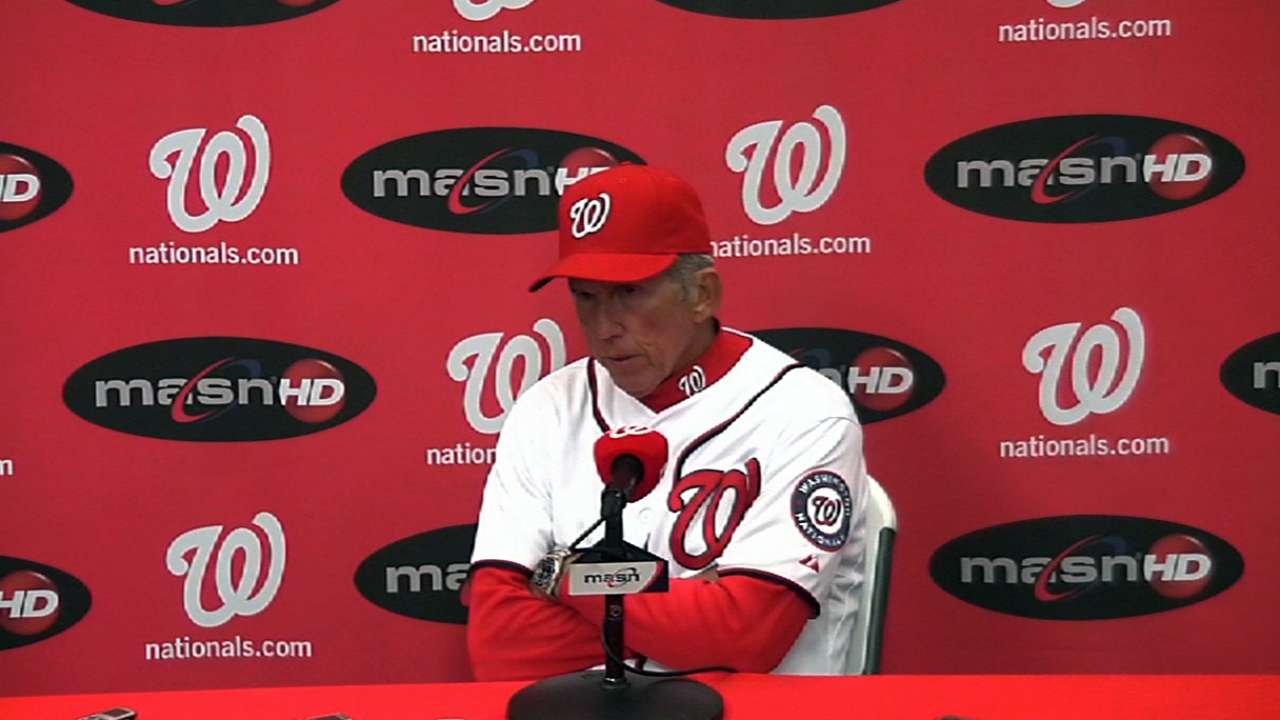 WASHINGTON -- It was easy to see the frustration on right-hander Dan Haren's face after Monday's game. Haren went five-plus innings and gave up three runs in the loss to the Cardinals.
Haren has struggled throughout his first four starts. He's yet to record an out in the sixth inning this season and said after Monday's game that he wants to be more consistent and effective.
Manager Davey Johnson said after the game and before Tuesday's contest that he liked what Haren showed in that start. The skipper said he saw improvement.
In addition, Nationals general manager Mike Rizzo said during batting practice before Tuesday's game that he's completely confident in Haren. He said the veteran's just working his way through the kind of early-season slump that's not much fun.
"I think that he's a consummate professional," Rizzo said. "He's been through these slumps before, and I think he is getting better each and every start. He knows how to pitch in this league. His track record speaks for itself."
Both Johnson and Rizzo are confident that Haren will be able to right himself and be the kind of pitcher the Nationals expected when they signed him during the winter.
Jeff Seidel is a contributor to MLB.com. This story was not subject to the approval of Major League Baseball or its clubs.