Rendon gives ball from first hit to mother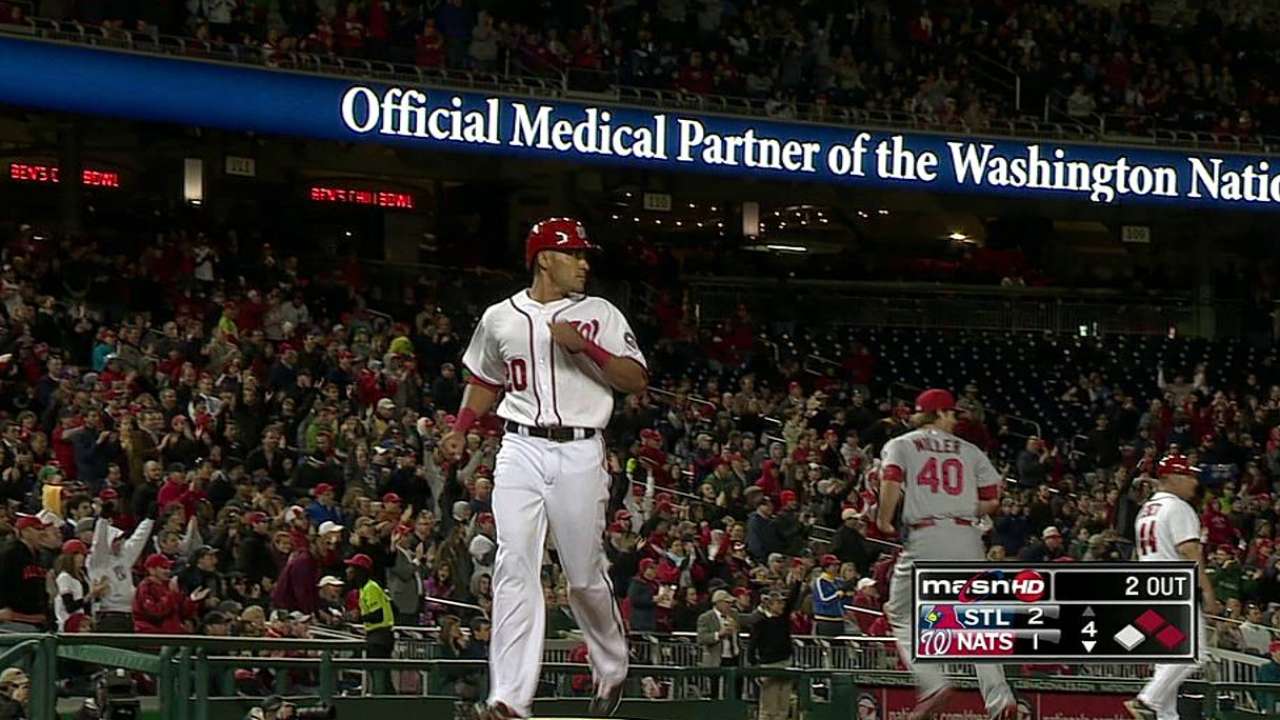 WASHINGTON -- Anthony Rendon was in the lineup again Tuesday, the third straight game he had started since coming up to the Majors on Sunday.
Rendon entered having batted .125 over the first two games, and he will likely get plenty of playing time while third baseman Ryan Zimmerman is on the disabled list (left hamstring strain).
The rookie said he got plenty of text messages after getting his first big league hit in Monday's 3-2 loss to the Cardinals.
"I got a good amount," he said. "I guess it's a good thing. I've got a lot of people behind me."
Rendon got the ball from that first hit (an RBI double) and did what any good son does. He gave it to his mother.
"You've got to," Rendon said with a smile.
Jeff Seidel is a contributor to MLB.com. This story was not subject to the approval of Major League Baseball or its clubs.