Bernadina looking for first hit of season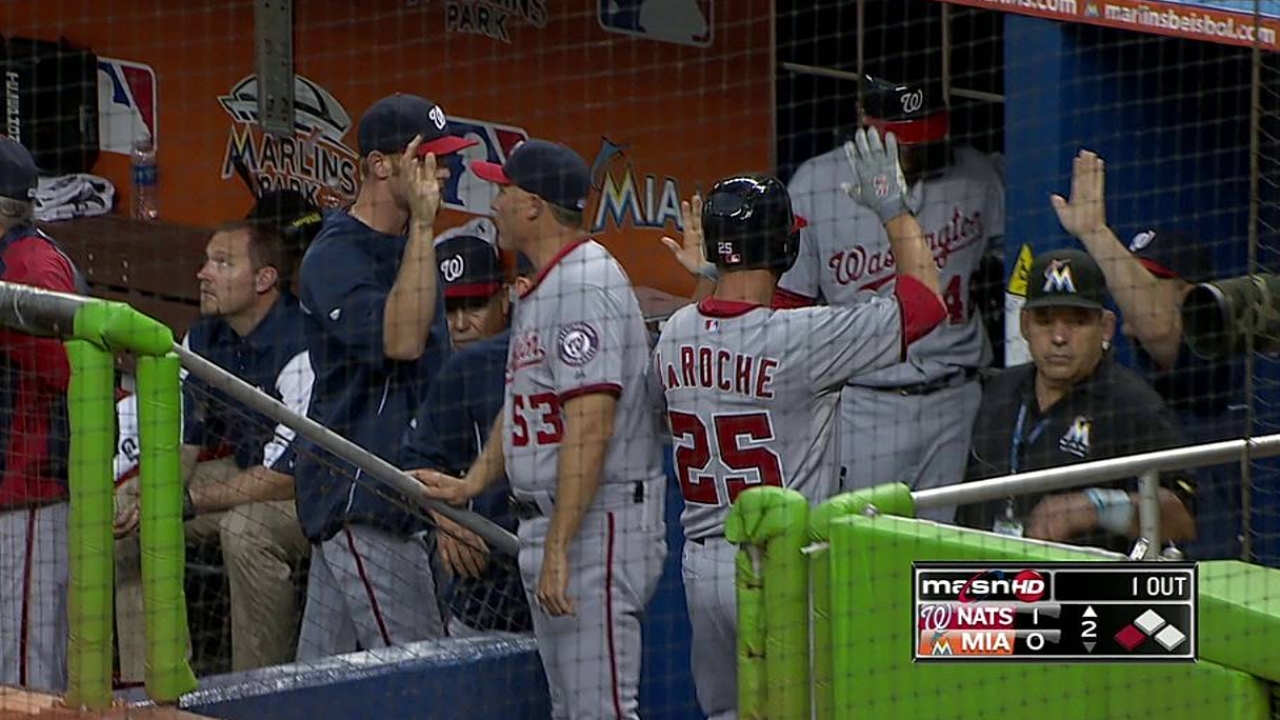 WASHINGTON -- Nationals reserve outfielder Roger Bernadina entered Wednesday hitless in 17 plate appearances this season, and manager Davey Johnson said his unorthodox spring might explain the slump.
Bernadina played for the Kingdom of the Netherlands in the World Baseball Classic last month, going 3-for-22 with a double, a walk and three strikeouts. He played in just nine Spring Training games, collecting three hits -- one of them a home run -- in 12 at-bats.
Johnson said the scarcity of at-bats has been preventing Bernadina from catching his stride.
"He's just not quite there," Johnson said. "Not having a lot of playing time, not getting a lot of ABs in spring could affect him. But his approach last year was so good, his performance was so good, that we know it's going to take a little time. He got a couple starts in Houston when some guys were down, and usually that jump-starts him. It didn't quite get [him] going."
Bill Ladson is a reporter for MLB.com. Tom Schad is an associate reporter for MLB.com. This story was not subject to the approval of Major League Baseball or its clubs.