Espinosa's right wrist remains sore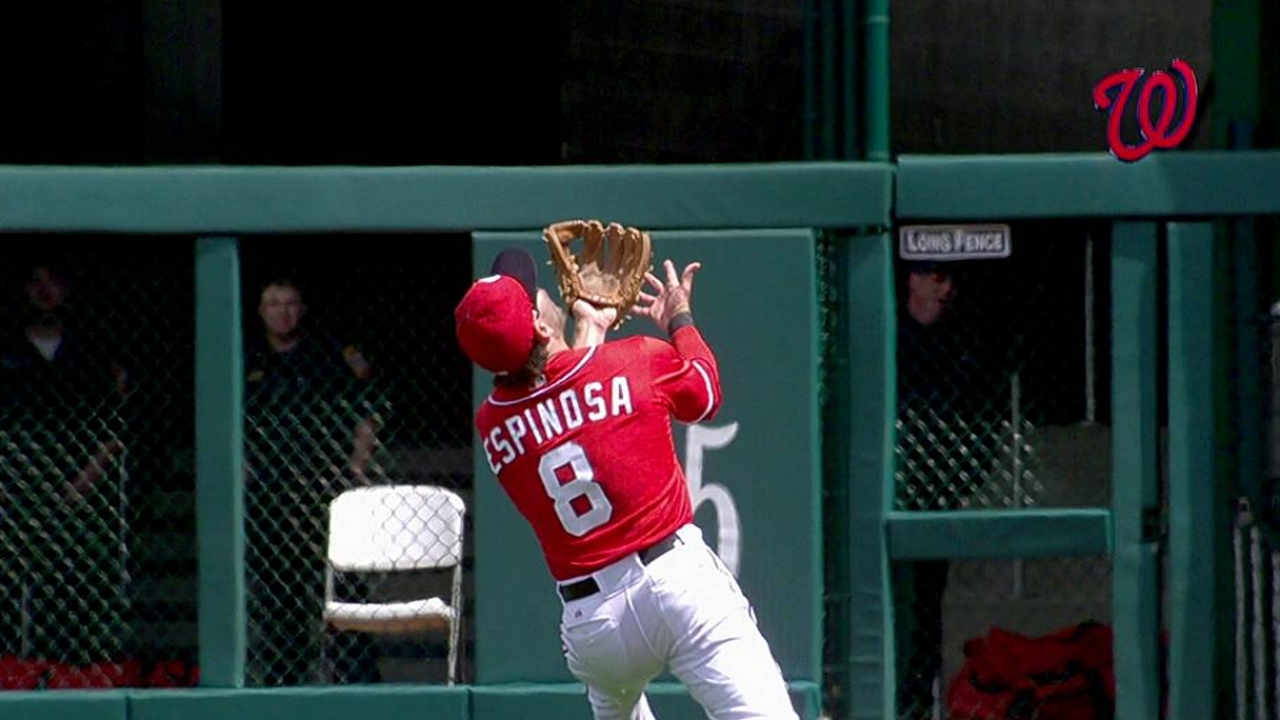 WASHINGTON -- Nationals second baseman Danny Espinosa missed four games last week with a bone bruise in his right wrist, and on Wednesday, he said the wrist is still sore.
"It's sore, it's going to be," he said. "Roger [Bernadina] got hit in the wrist just like that when he was playing in the World Baseball Classic, and he said it took a couple weeks to completely go away. So that's kind of what I'm expecting, a couple weeks. They said it's a bone bruise -- it's going to be sensitive. It will go away soon."
Espinosa entered Wednesday with only two hits in four games since returning from the injury, but said the wrist is not affecting his performance at the plate. He also said the previously torn rotator cuff in his left shoulder "feels great."
Espinosa had the second-highest batting average on the team in Spring Training (.333) and finished with five doubles, two home runs and 10 RBIs. But after 16 regular-season games, he was hitting .167 with an equal number of hits and strikeouts (nine).
"Danny had a great spring, but he's a deep thinker, too," said manager Davey Johnson. "Sometimes he gets in his own way. If there was a secret formula to get guys to relax and do the things they're capable of doing, everybody would bottle it. There's just times when he looks like he's getting really focused, and then I see times where he's just thinking too much."
"For me, I feel like I've had good at-bats, I feel like I am squaring up balls," Espinosa said. "What can I do? Once the ball leaves my bat, there's nothing I can do. I can't direct the ball when it leaves the bat. As long as I stick with what I'm doing and continue to try to make good contact and not try to do too much, I think I'm going to be fine."
Bill Ladson is a reporter for MLB.com. Tom Schad is an associate reporter for MLB.com. This story was not subject to the approval of Major League Baseball or its clubs.