Davey expects Werth to rest hamstring, ankle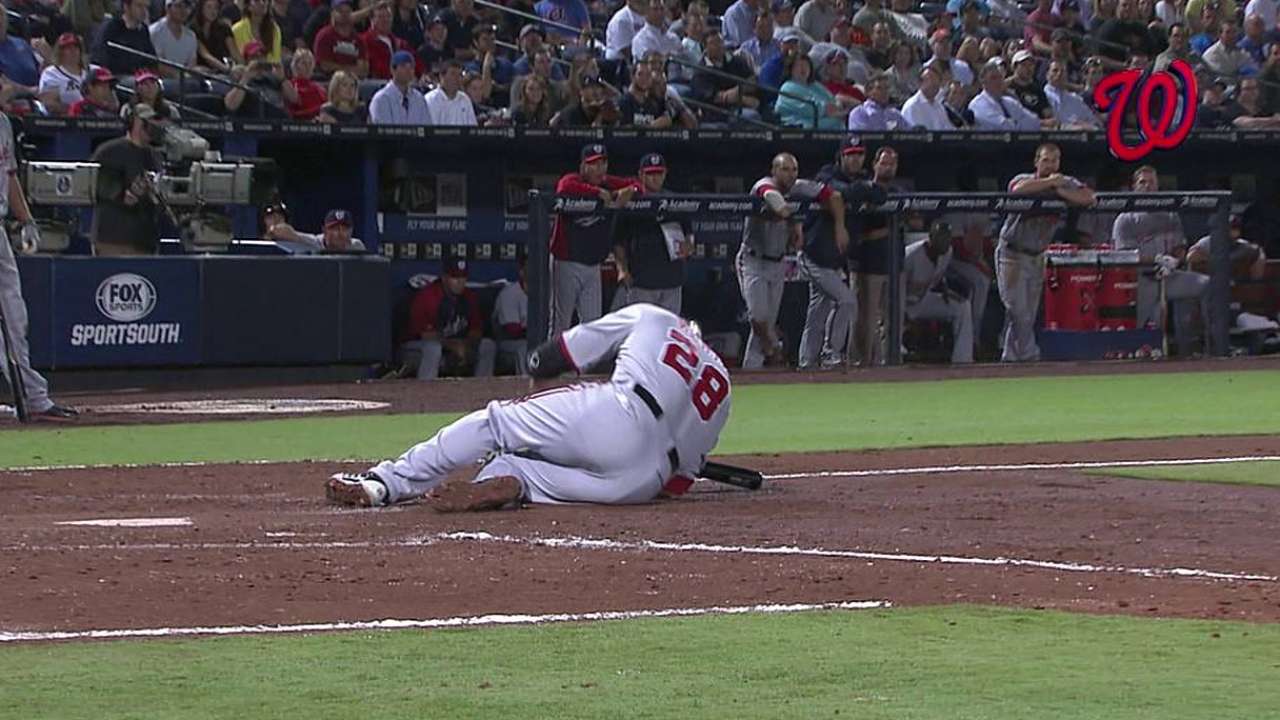 ATLANTA -- With concern centering around Stephen Strasburg following Monday's 3-2 loss to the Braves, the offense also may not have come out unscathed.
Right fielder Jayson Werth, the team's second-leading home run hitter and run producer, injured his right hamstring. He came up in the eighth inning but told manager Davey Johnson that he would be unable to get around the bases.
"He had a tight [hamstring] going up," said Johnson. "He said, 'Maybe I can hit one out, but if I get on, you'll have to run for me.'"
As if to reinforce that he wasn't going to do any running, Werth fouled a 2-1 pitch off his left ankle. He'd strike out swinging two pitches later.
Johnson said afterward that he expected Werth to get a couple of days off to rest.
Jon Cooper is a contributor to MLB.com. This story was not subject to the approval of Major League Baseball or its clubs.