Ramos returns from DL, but sits for opener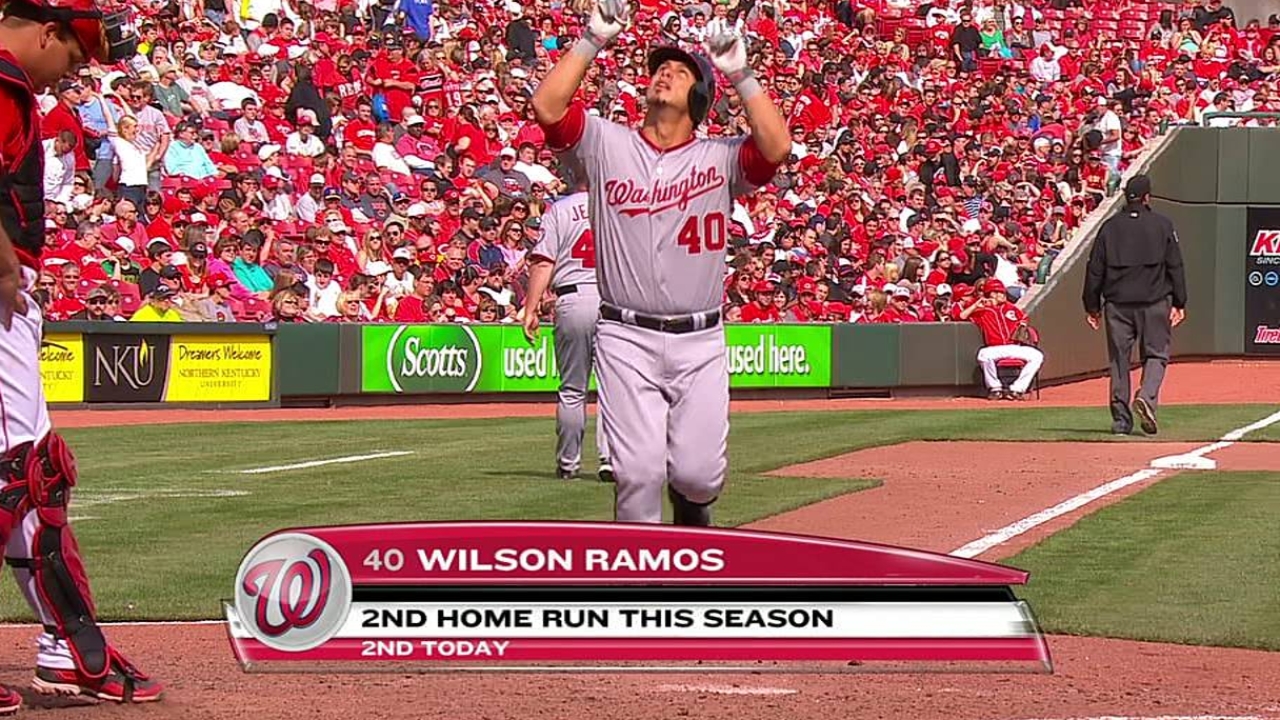 ATLANTA -- The Nationals like what they see when Wilson Ramos is in the lineup.
They're about to get another look, although they'll probably have to wait another 24 hours.
Ramos, who has been out of the lineup since injuring his left hamstring on April 13, rejoined the team in Atlanta on Monday after being activated from the 15-day DL and was in the clubhouse at Turner Field as the Nats prepared to kick off their four-game series with the Braves.
"I'm excited to be with the team again," said Ramos, who was hitting .300 with two homers and six RBIs prior to injuring his hamstring, and was 2-for-4 with a double, a walk and a run scored in two rehab games with Double-A Harrisburg. "I'm a little bit sad because I lost two weeks. But I'm happy now to be here with the team and try to help the team win games."
Barring a pinch-hitting opportunity, Ramos will rest one more day, as manager Davey Johnson chose to start Kurt Suzuki behind the plate.
"I don't treat hamstrings anything but lightly," said Johnson. "I worry about him re-injuring it. He didn't do anything yesterday. He took the day completely off, which told me he might have been a little sore from catching, and we traveled. I'm just being overly cautious. I'd rather be safe than sorry."
Ramos has hit 21 homers and driven in 69 runs, with a .775 OPS in 159 games over three-plus years since being acquired from Minnesota, but he had his 2012 season derailed after only 25 games when he tore his right ACL and meniscus on May 12. The injury required a pair of surgeries.
He's kept a sense of humor about having to sit due to a left leg injury now that he's about to return.
"That's even," he said, with a laugh. "That's even now."
In order to activate Ramos, the Nationals returned catcher Jhonatan Solano to Triple-A Syracuse. Solano hit .167 (1-for-6) in three games.
Jon Cooper is a contributor to MLB.com. This story was not subject to the approval of Major League Baseball or its clubs.