Hamstring, ankle keep Werth out of lineup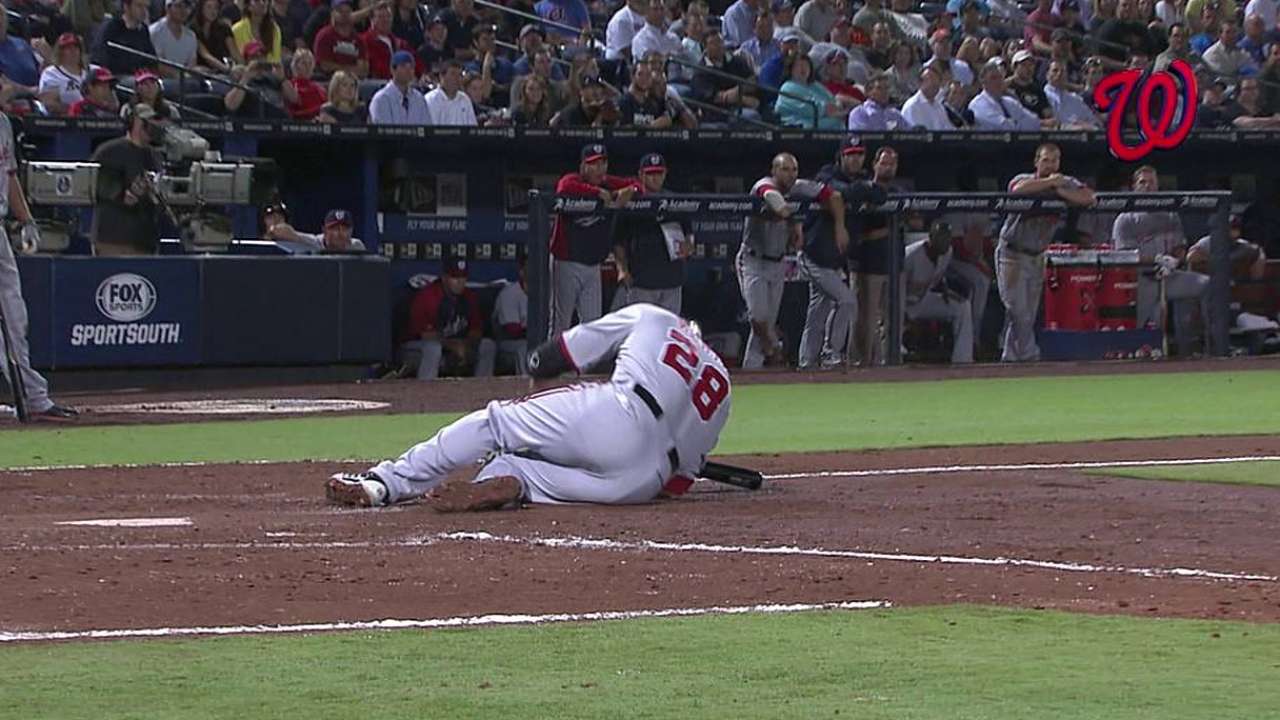 ATLANTA -- The spirit was willing for Jayson Werth, but his left ankle and right hamstring were not.
Nor was manager Davey Johnson, so Werth was not in the starting lineup Tuesday night, as the Nationals tried to even the series with Atlanta at Turner Field.
"I originally wanted to play if I could, but after talking to Davey, I don't think I had a chance to play either way," said Werth. "I think I'm auditioning for tomorrow. I'm pretty sore, but I don't think it will be a big deal."
Werth played the first seven innings Monday night, but told Johnson prior to his at-bat in the top of the eighth that he would be unable to run had he gotten on base, due to a hamstring problem. He said Tuesday that he'd never gotten comfortable and it gradually tightened to the point he couldn't continue. He made the point moot by fouling a ball off his left ankle prior to striking out.
Werth didn't feel there was any need for an X-ray after Monday's game, but Tuesday, when he arrived at Turner Field, he did feel the need to give his legs a tryout even though he knew he was not in the starting lineup.
"I tried to walk first," Werth said, with a laugh. "That went well, so I graduated from there. There wasn't a whole lot of adrenaline involved, because I knew I wasn't playing, so it was kind of a half-hearted effort to begin with. But I think as the day goes on, it will loosen up and I'll be all right."
Johnson sat Werth, even though his right fielder is hitting a team-best .385 for his career against the Braves' starting pitcher, Tim Hudson.
"He knows he hits this guy very well, so he didn't want to miss this game," said Johnson. "But I'd rather he miss this game than miss a week or two weeks."
Bryce Harper started in right, his first start there in 2013 (he played 65 games in right in 2012), while Tyler Moore got the nod in left, his fourth start of the season and his second in left.
Jon Cooper is a contributor to MLB.com. This story was not subject to the approval of Major League Baseball or its clubs.