Nats glad Happ is OK, mixed about protection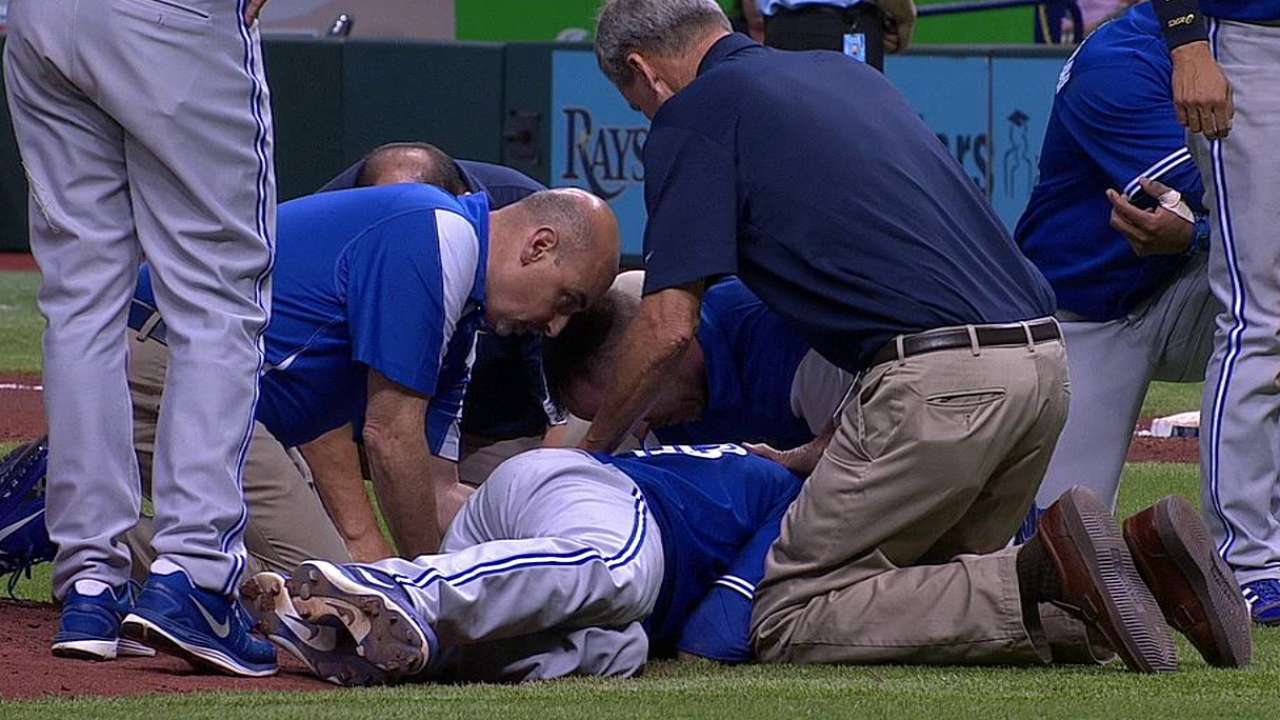 WASHINGTON -- The Nationals were saddened after learning that Blue Jays left-hander J.A. Happ was hit in the head by a line drive off the bat of Rays outfielder Desmond Jennings on Tuesday. Happ was released from the hospital Wednesday, which pleased the Nationals.
"It's scary. You hope it doesn't happen to you. It's kind of one of those things. Hopefully, he is all right. We'll be praying for him," reliever Craig Stammen said
But the question remains: Should a pitcher start wearing protective head gear while throwing on the mound? The reaction was mixed.
As a member of the Braves, manager Davey Johnson remembers when Mets left-hander Jon Matlack was hit in the face by a line drive off the bat of Marty Perez in 1973 and the ball bounced into the Mets' dugout. Matlack was back on the mound in a couple of weeks. Johnson thinks a pitcher doesn't need protection to protect the head area.
"You just have to pay attention. Pitchers, first-base coach, third-base coach, it's not what kind of gear you have on, you have to react," Johnson said. "I think they overdid it with armor around the hitters, and they cut that way back."
Said right-hander Stephen Strasburg: "The game has been around a long time. It's tough to say. I won't want to wear a helmet. There are too many moving parts, and you are up there trying to throw a pitch and command it and stuff. It's not like I grew up wearing one. I don't want anything to throw me off. … If there is something they can do and make it feel like a hat and they give you some sort of padding, fine. But as far as wearing anything like a baseball helmet, that's too much. I can't imagine pitching in a batting helmet."
Stammen is not sure what should be done. He said if the league would come up with something, he would be all for it.
"If they could come up with a creative, lightweight [cap] to keep us safe, I'm all for that. But I don't think I've seen the alternative that has been proven to be safe and efficient," Stammen said. "It would be tough to pitch if you have a huge helmet on."
Bill Ladson is a reporter for MLB.com and writes an MLBlog, All Nats All the time. He also could be found on Twitter @WashingNats. This story was not subject to the approval of Major League Baseball or its clubs.