Relievers trying to stay sharp despite inactivity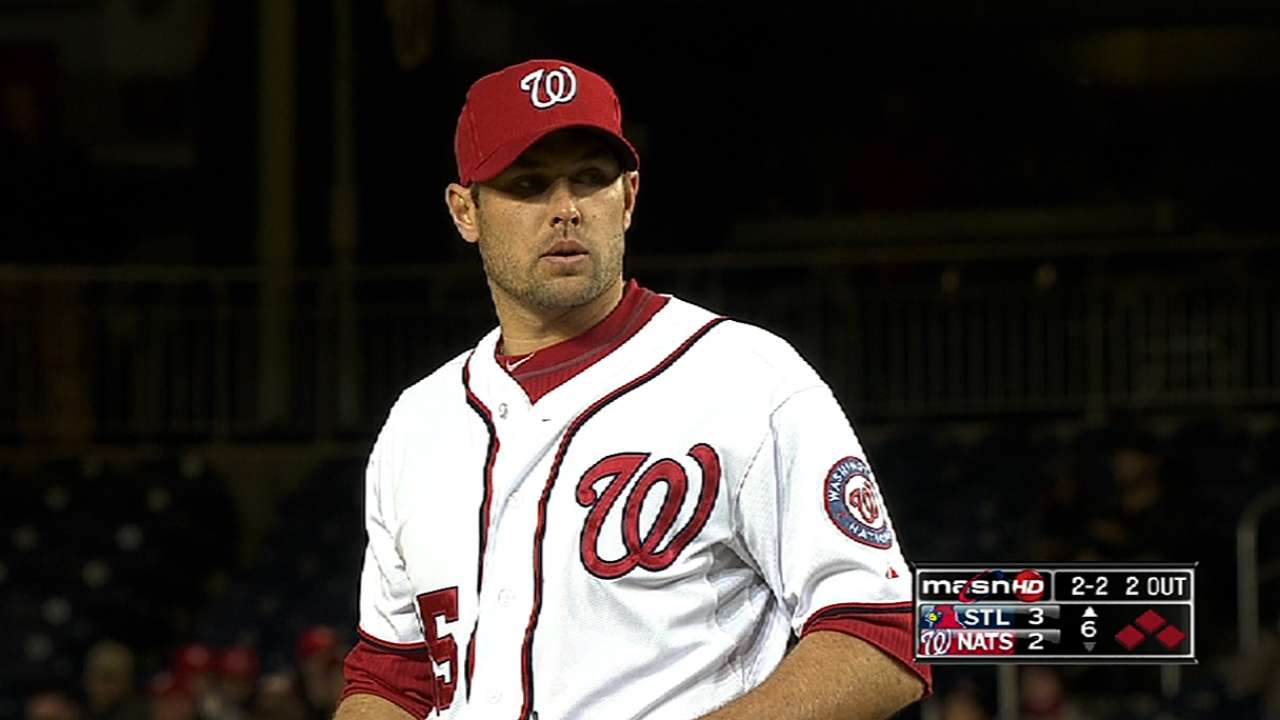 WASHINGTON -- Nationals manager Davey Johnson joked before Thursday's game about walking through the locker room and having his relief pitchers come up and introduce themselves. You could forgive the bullpen guys for thinking their skipper may have forgotten about them of late.
Entering Thursday, the Nationals' 90 1/3 relief innings were the fourth fewest in the Majors and second fewest in the National League, behind the Cardinals' 84. Thanks to Monday's off-day, Tuesday's rainout and some stellar recent work by the team's starters, several Washington relievers have seen little game action this month.
"It's a little more difficult to find the feel and stuff like that, but that's part of it. That's part of being down there," right-hander Ryan Mattheus said. "The starters have been throwing the ball well, going deep in games, so that's just kind of the nature of the beast. So you've got to work hard to do what you can in your throwing program. Definitely still getting my work in, but it's tough to find feel sometimes."
Mattheus and righty long reliever Craig Stammen both pitched on Friday, their only appearance since April 28. Lefty long man Zach Duke and righty Henry Rodriguez have yet to pitch since April 30, and even setup man Drew Storen has gotten the ball once since April 29.
"A lot of them are my long relievers, and that's a good sign," Johnson said. "The bullpen guys, I tell them all the time, 'When it rains, it pours out there, boys. So just make sure you get your throwing in.'"
Nationals relievers have played 10 to 15 minutes of catch every day since Spring Training, and Mattheus said Johnson is good at monitoring them to make sure they stay sharp. Over his three-year big league career, Mattheus has learned how to manage the irregular work.
"It's nice to get out there every day, every two days, have a day or two in between," he said. "But that's never going to happen consistently, so it's just part of being a reliever. There's times when we'll be in there day after day after day, and we'll be hoping for a day off. So you've got to take these as they come, as well."
Andrew Simon is a reporter for MLB.com. Follow him on Twitter @HitTheCutoff. This story was not subject to the approval of Major League Baseball or its clubs.