Stomach illness among Werth's ailments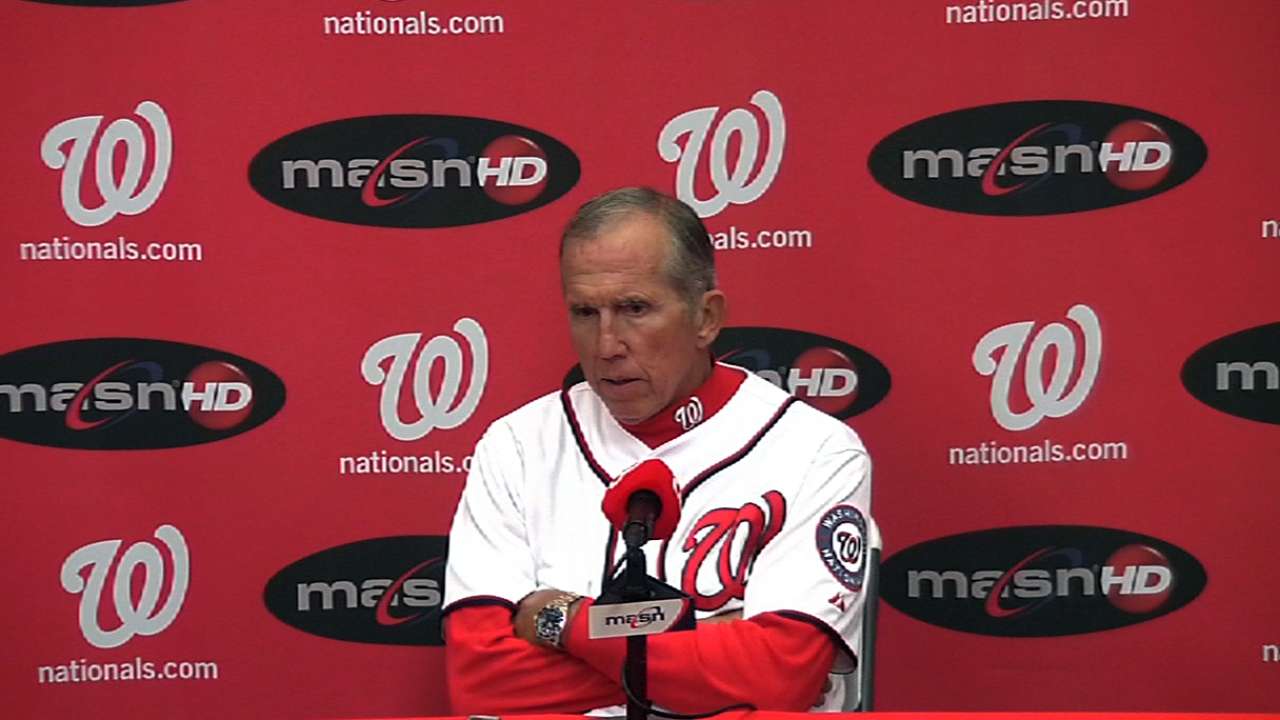 WASHINGTON -- Nationals right fielder Jayson Werth has started taking antibiotics to treat a stomach illness that may be contributing indirectly to his ailing right hamstring, manager Davey Johnson said on Thursday. The team believes dehydration has been a primary factor in the muscle tightening and cramping over the past week.
Although he took normal batting practice, Werth was out of the lineup for the fifth straight game on Thursday, and he underwent an MRI on the hamstring. The results are not final, but Johnson did not sound worried and does not expect Werth to be placed on the disabled list.
"They put him on an antibiotic, and his MRI, I think in talking to Jayson, was OK," Johnson said. "[Team physician Dr. Wiemi Douoguih] really hasn't gone over it with a fine-toothed comb yet, but he's going to look at that and we'll know more. I imagine, hopefully, what [Werth's] on, he'll be good to go soon."
Following Thursday's series finale against the Tigers, the Nationals start a three-game home set against the Cubs on Friday. Johnson said following Thursday's 5-4 win that Werth was likely to sit out Friday's series opener.
Werth began feeling tightness in Atlanta on April 29, the same day he fouled a ball off his left ankle. In his only action since, on May 2, he left after five innings.
With Werth out, Johnson has been operating with a short bench. Tyler Moore started six of the past seven games before Wednesday, when Roger Bernadina got his fourth start of the year and first in left field.
Andrew Simon is a reporter for MLB.com. Follow him on Twitter @HitTheCutoff. This story was not subject to the approval of Major League Baseball or its clubs.