Haren almost dealt to Cubs last November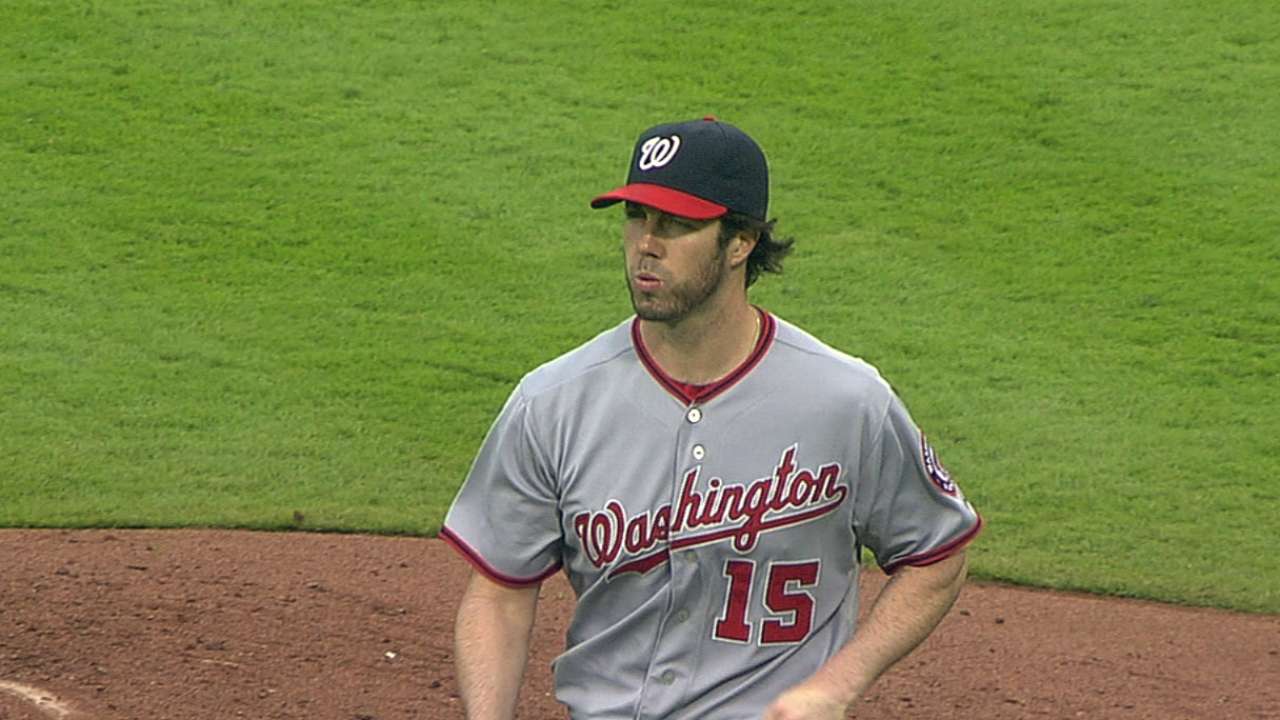 WASHINGTON -- Last November, the Angels reportedly traded right-hander Dan Haren to the Cubs for reliever Carlos Marmol. Haren found out about the trade via Twitter. Marmol told some people from the Dominican Republic, and then the word started to spread fast around the world.
However, the deal between the two clubs fell through. To this day, Haren doesn't know the full story. There were reports that the Cubs didn't like his medical records.
Haren has a history of back and hip problems. He was on the disabled list for three weeks last year because of back problems. Haren's hip problems date back to seven years ago, and that limits his mobility and speed.
"I never got a definitive answer on why the trade fell apart, but I know it was going to be me for Carlos Marmol," Haren said. "He kind of announced it on Twitter. SportsCenter and those places got a hold of it and it was all over the Internet. I was prepared to go to Chicago, but I asked the GM of the Angels, Jerry DiPoto, if it was a done deal. He said, 'No, there are a lot of things still to work out.' Eventually, it fell through.
"I'm not moving like I was before, but it never hindered me on the mound. I don't know what the Cubs were scared off by, but when it comes down to it, it worked out for me."
Haren was non-tendered by the Angels shortly after the trade fell through, becoming a free agent. In early December, Haren signed a one-year $13-million contract with the Nationals. After a slow start, he is 3-1 with a respectable 3.60 ERA in his last four starts.
Asked if he ever thought what it would be like to play for the Cubs, Haren said, "It's one of my favorite cities. I love going there as a visitor. I don't know how it would be with all the day games. When you play a lot of day games, it more like having a nine-to-five job. It would be a little easier having a family out there and playing like that.
"There is a lot of tradition with the franchise. I was prepared to go there, I was excited for the opportunity. Like I said, it all worked out."
Bill Ladson is a reporter for MLB.com and writes an MLBlog, All Nats All the time. He also could be found on Twitter @WashingNats. This story was not subject to the approval of Major League Baseball or its clubs.