Knee improved, Harper back in action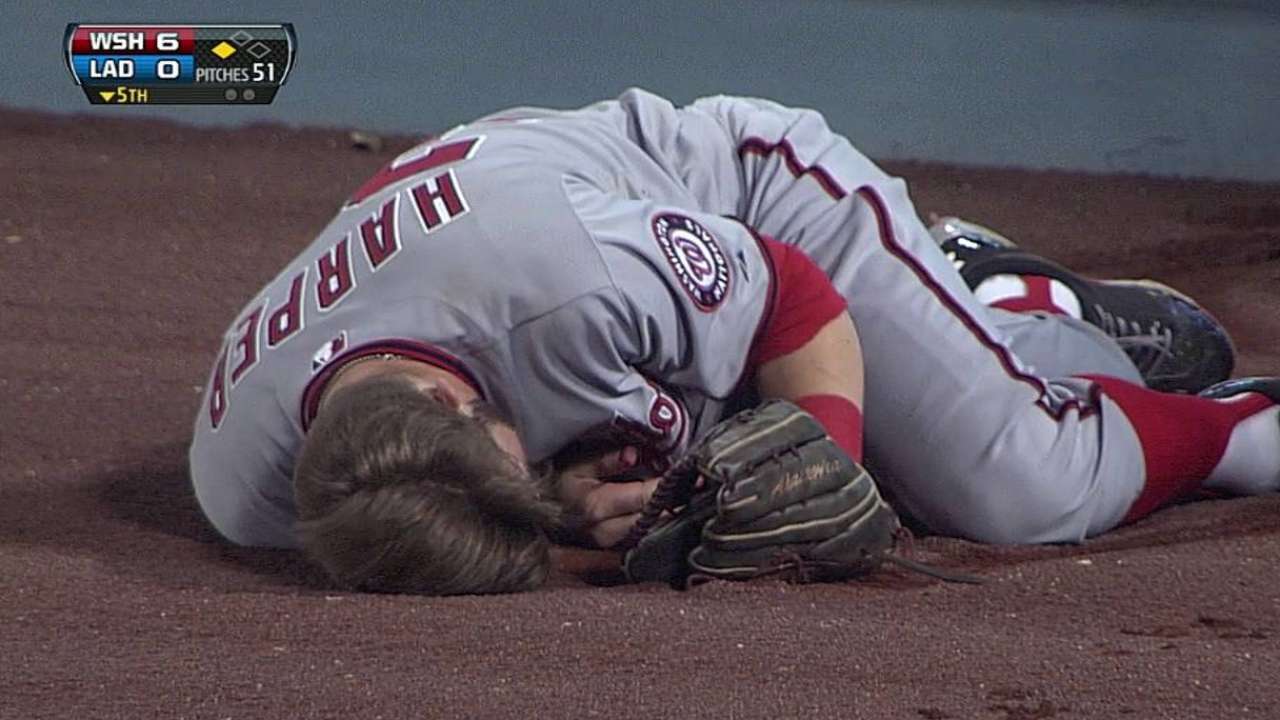 SAN FRANCISCO -- Following two days off to rest his left knee, Bryce Harper returned to the Nationals lineup for Monday's series opener at the Giants.
Harper played in two games at San Diego on Thursday and Friday but had to sit out the weekend tilts due to discomfort. After doing some light running and outfield work, Harper told manager Davey Johnson he was ready for game action.
"It's something you don't like doing. Don't run into a wall at 100 miles an hour," Harper said. "You're going to feel something this day, you're going to feel something that day. Just trying to keep up on my knee and see what happens."
While Harper was inserted into the third spot of the lineup as the right fielder, his manager said the young slugger wasn't quite 100 percent yet.
"He's still got some swelling in there and he's receiving a little treatment," Johnson said. "He was moving around a little bit better yesterday afternoon, acting like he wanted to go out there and hit something."
Harper said he doesn't know if it will be a lingering issue that will stay with him for an extended period of time, but he acknowledged that he might have to take extra caution when he's on the basepaths.
"It was more just of running on it, sliding and things like that," Harper said of when he felt discomfort in San Diego. "I think that the slide is going to hurt the worst. If I bang it up or something, I'm right back to square one. Hope I don't do that. ... We'll see how I feel after the game tonight and go from there."
Alex Espinoza is a contributor to MLB.com. This story was not subject to the approval of Major League Baseball or its clubs.