Mattheus to disabled list with broken hand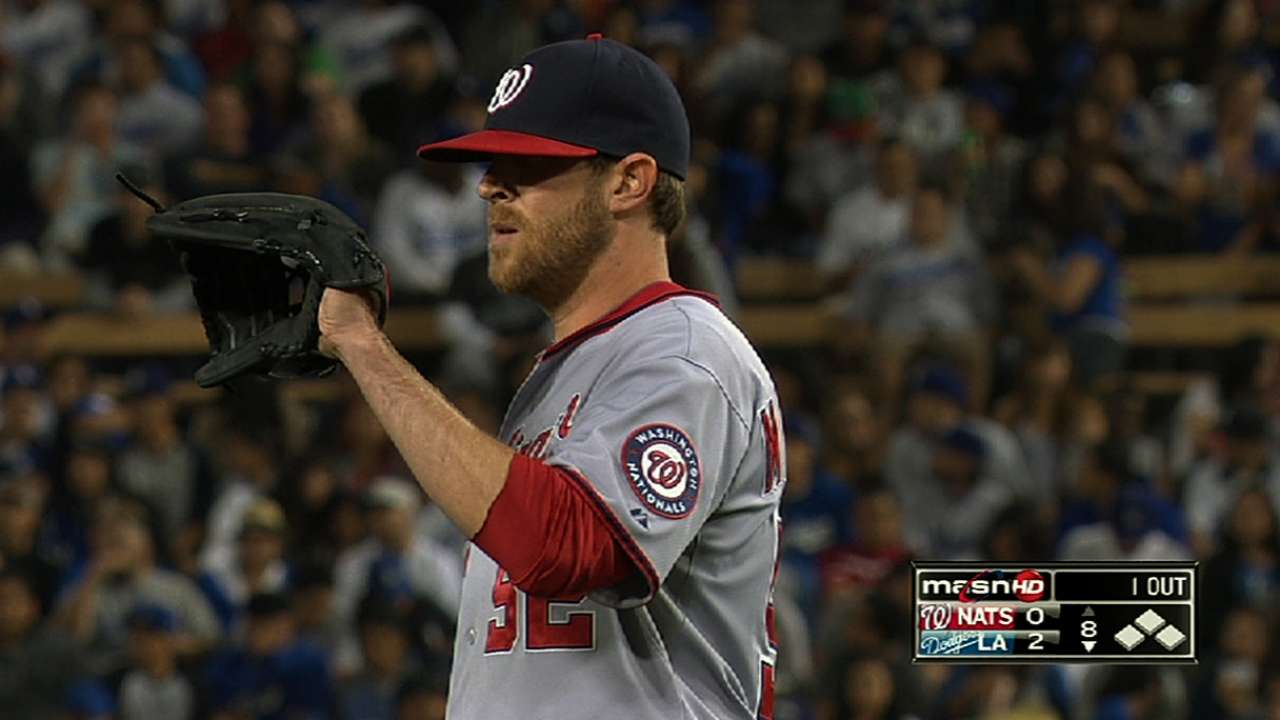 SAN FRANCISCO -- Nationals reliever Ryan Mattheus is expected to miss several weeks with a fractured right (pitching) hand after he slammed it into his locker following Sunday's 13-4 loss at San Diego. Making matters worse, Mattheus didn't reveal the injury to manager Davey Johnson until Monday afternoon after playing catch, when it was too late to call up reinforcements.
As such, Mattheus will be placed on the 15-day disabled list and outfielder Eury Perez will be sent down to Triple-A for pitchers Fernando Abad and Yunesky Maya, who are expected to be with the Nationals by Tuesday.
Mattheus was steamed after giving up five runs Sunday and slammed his hand into his locker after the game. Johnson said there wasn't inflammation initially, but Mattheus tried to play catch Monday afternoon and it swelled up to where he couldn't throw the ball.
"It was a little late at the time," Johnson said. "He felt real bad about it, but I wish he would have said something of what he did."
Johnson said he knew Mattheus' hand was broken at first glance. Initial fluorescent lighting tests on the hand were inconclusive, but X-rays revealed the fracture. Johnson said the team doesn't have an early timetable for his return, but his best guess was that it would take four to six weeks.
Mattheus has been a key part of Washington's bullpen since the 2011 season. Before his last outing Sunday, his ERA was just 2.35, but it skyrocketed to 4.96 when he gave up five runs in one inning. Lefty reliever Zach Duke, who made a spot start for Ross Detwiler on Monday, said it will be up to the entire bullpen to pick up the slack.
"We'll see the situations that we get put in," Duke said. "It changes kind of the dynamic out there, but like I said earlier, we'll find a way to get through it and get people out and win games."
Alex Espinoza is a contributor to MLB.com. This story was not subject to the approval of Major League Baseball or its clubs.