Harper moves back to second spot in lineup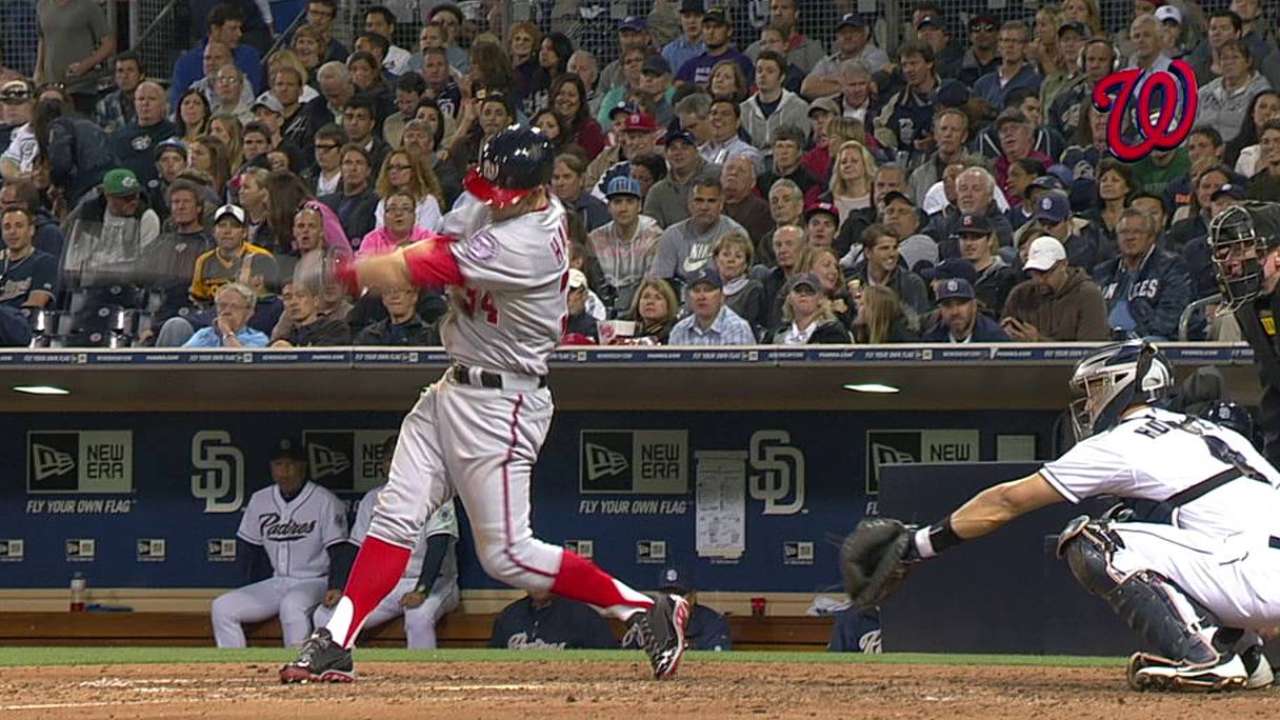 SAN FRANCISCO -- The Nationals lineup featured a bit of a different look Tuesday night as Bryce Harper was inserted as the team's No. 2 hitter for the first time all season. Barring one pinch-hit at-bat as the ninth-place hitter, Harper has been exclusively used as Washington's No. 3 hitter this year.
The second spot in the order might be new to Harper in 2013, but he batted there in 117 games as a rookie in 2012. Johnson said he got inspiration to change the lineup after talking to Harper and leadoff man Denard Span about the idea Monday. Harper and Ryan Zimmerman were already talking about changing the lineup to something more like the 2012 version of the order, and Johnson wasn't averse to the idea.
"I said, 'If you guys are good for it, I'm good for it,'" Johnson said.
Second baseman Danny Espinosa returned to the lineup as the No. 6 hitter after sitting out the past two contests in favor of Steve Lombardozzi. Espinosa was mired in a 1-for-30 slump and batting .163, which stood as the fourth-worst mark among qualified hitters entering play Tuesday.
"He's put in some good work with [batting coach] Rick Eckstein," Johnson said. "I like where he's at."
Alex Espinoza is a contributor to MLB.com. This story was not subject to the approval of Major League Baseball or its clubs.