Nats return home from West Coast at perfect time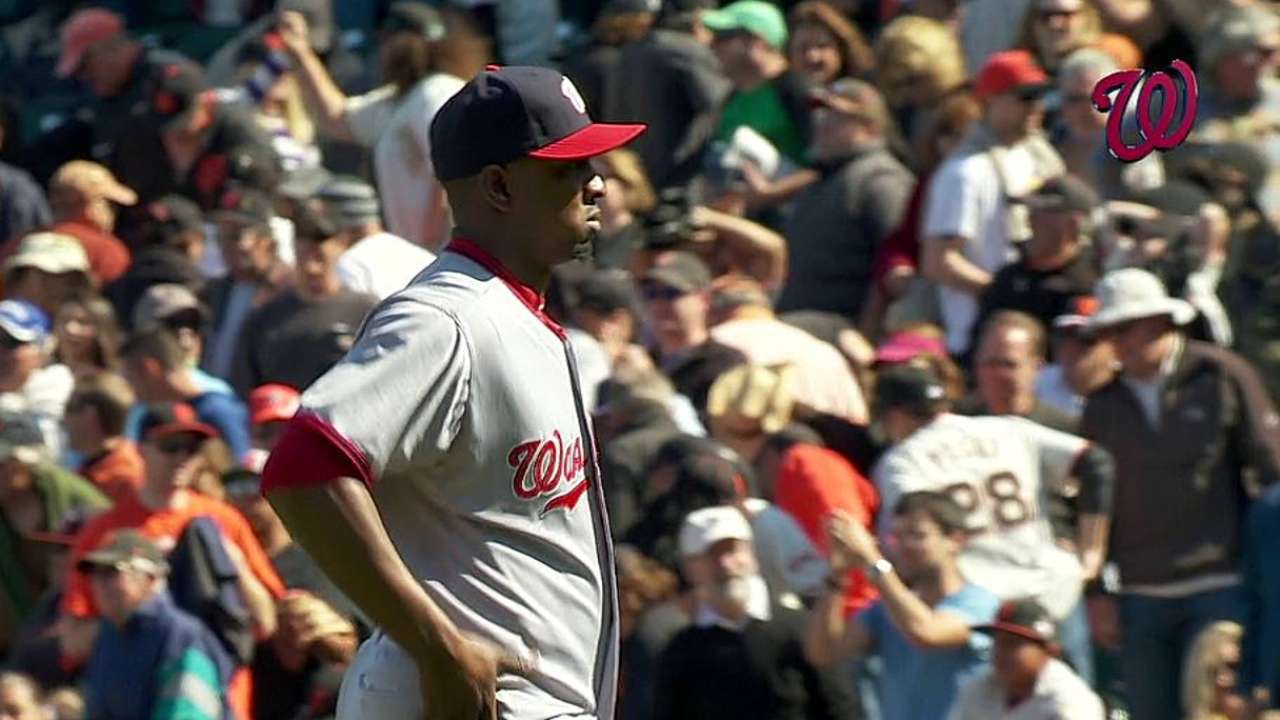 SAN FRANCISCO -- The Nationals might have finished a 10-game West Coast road trip barely above the .500 mark with a 24-23 record, but a four-game losing streak that ended with Wednesday's 10th-inning win had begun wearing on the team, which many pegged as a World Series contender.
And with spirits high after a 2-1 win on getaway day in San Francisco, manager Davey Johnson believes he has good control of the clubhouse.
"I hope so," Johnson said. "Otherwise, I would recommend they fire me. But this ballclub has great makeup, they get along together."
"It's going to be a good flight back home," said Gio Gonzalez, who was impressive over seven-plus innings in the finale.
Following six straight losing seasons, the Nationals went 98-64 to win the National League East in 2012, becoming a popular pick to repeat entering 2013. Johnson said he isn't worried about his young ballclub, saying this is part of the process of having heightened expectations.
"It goes hand in hand," Johnson said. "The good news is that everyone is now learning how to be considered a very good ballclub and knowing that we know how to win ballgames. We hate to lose. Losing eats at us, and this is part of it. It's not like we're reinventing the wheel here, this is what you go through. This is how you mature."
When looking at the team's shortcomings this year, it's easy to point at the offense. The Nationals' team average sits at .225, which was the second worst in baseball entering Wednesday's play. But the long-time skipper sounded optimistic that his team would turn it around, though two runs in the finale were hardly an offensive outburst.
"We've got too many outs in the lineup," Johnson said. "That's very hard to get some momentum going on your offense. We're certainly very capable. It's going to happen soon enough. Never soon enough for me or never soon enough for the media."
Alex Espinoza is a contributor to MLB.com. This story was not subject to the approval of Major League Baseball or its clubs.