Davey's biggest concern is settling bullpen roles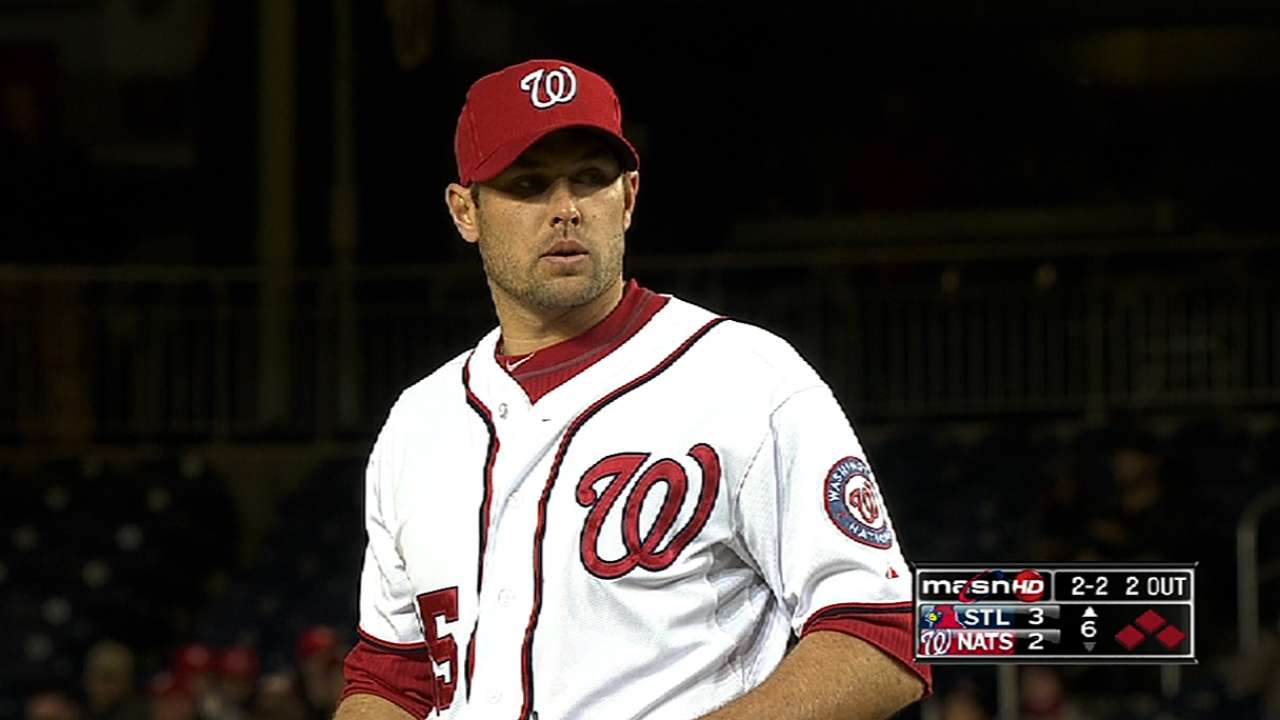 WASHINGTON -- The Nationals' offense struggled mightily in its first 48 regular season games, but manager Davey Johnson said before Saturday's game that his biggest worry is not the bats, but the bullpen.
"That's my biggest concern, getting those roles established in the bullpen," Johnson said. "I don't want to get buried with [Tyler Clippard] and [Rafael] Soriano. I need to get some other guys where they are comfortable and mentally prepared for their roles. That keeps me up more than actually the offense, because I really feel the offense is going to come around."
Fernando Abad and Henry Rodriguez each pitched a scoreless inning Saturday night. Abad struck out one and touched 96 mph in his Nationals debut. But former closer Drew Storen surrendered two earned runs in the eighth inning to take the loss, further clouding the bullpen picture.
Before the game, Johnson specifically mentioned Craig Stammen as someone who could see a different role in the bullpen. Stammen has a 2.78 ERA in 12 appearances this season, and Johnson has mostly used the 29-year-old as a middle reliever. But with the loss of Ryan Mattheus (broken right hand) and the addition of Abad, a southpaw, Johnson said the bullpen is in flux. Stammen could start working later innings.
"Earlier on this year, I was going to have Mattheus on one side and Henry on one side and then I would have Clip and Storen accordingly, Clip being for left-handers and Storen being there for right-handers," Johnson said. "And not having the configuration I had last year, it's been a little harder to separate and get the kind of balance you want on both sides of the bullpen."
Tom Schad is an associate reporter for MLB.com. This story was not subject to the approval of Major League Baseball or its clubs.