Mattheus regrets venting by punching locker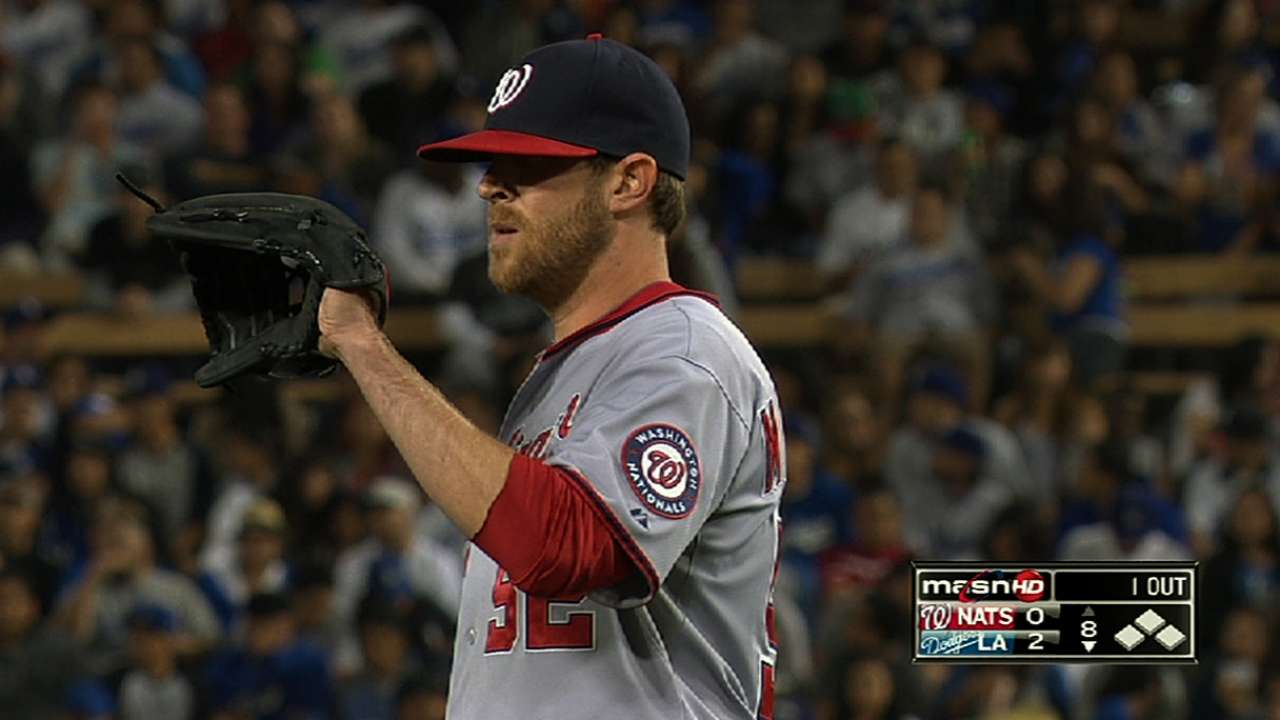 WASHINGTON -- Nationals reliever Ryan Mattheus was happy to learn that he doesn't need surgery on his right hand.
Mattheus punched his locker in frustration and broke his hand after allowing five runs against the Padres last Sunday. If he had to do it over again, Mattheus said he would have taken his frustrations out in another way.
"When you get frustrated, there are definitely ways to vent, you need to vent," Mattheus said. "But punching things, throwing things or hitting things with your helmet or bat isn't the way. I learned a tough lesson. It's something I have done in the past, but it's not something I'm proud of doing. I let my teammates down. I put the organization in a bad spot, and it looks bad on me. It might seem like the thing to do at the time, but looking back in hindsight, it's not a very smart decision."
Mattheus is expected to be out two months with the broken hand. There is no set timetable on when he will return to action.
"I'm going to try to come back as fast as I can," Mattheus said. "I really don't know much about the injury. It's not very common in the sport. We just have to wait and see. I'm going to trust the doctors. When they say I can start throwing, I'm going to start throwing."
Bill Ladson is a reporter for MLB.com and writes an MLBlog, All Nats All the time. He also could be found on Twitter @WashinNats. Tom Schad is an associate reporter for MLB. This story was not subject to the approval of Major League Baseball or its clubs.