Harper eyes return in series opener in Atlanta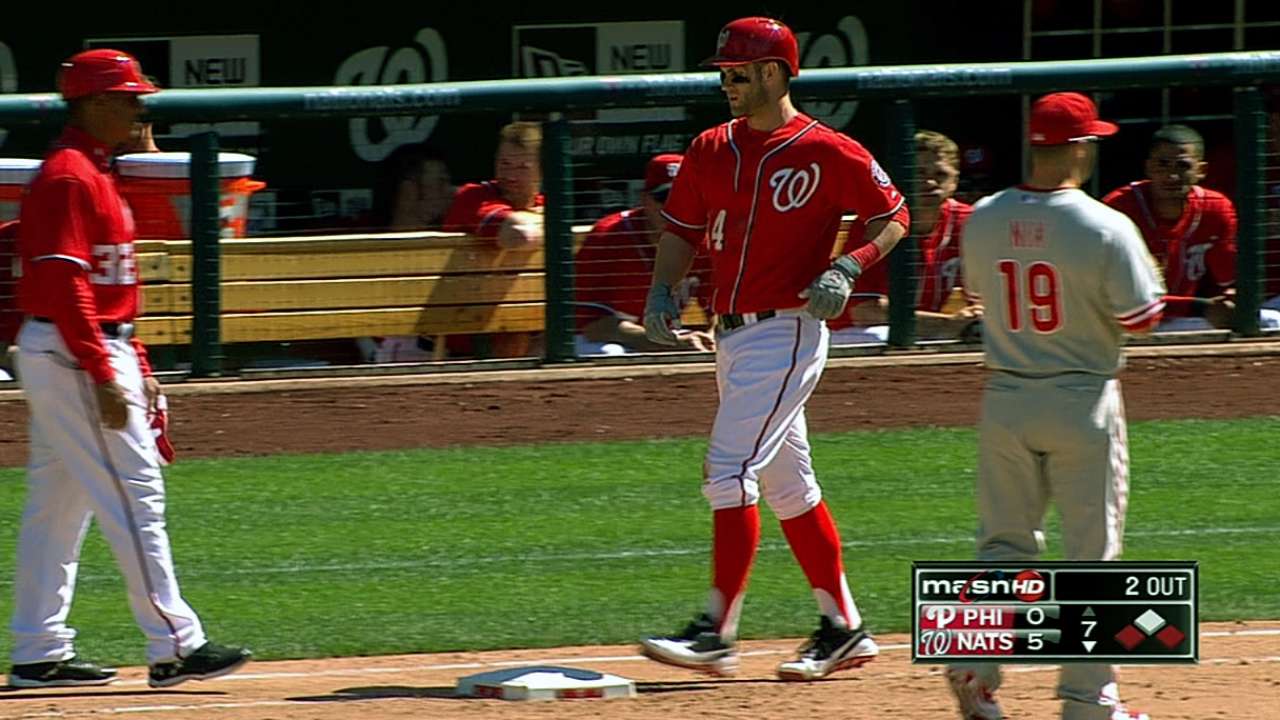 BALTIMORE -- Nationals outfielder Bryce Harper is aiming to return to the lineup Friday against Atlanta, manager Davey Johnson said before Thursday's game against the Orioles.
"I had a good talk with him yesterday," Johnson said from the visitors' dugout at Camden Yards. "He hit yesterday and he's going to try and do a little more today. He's shooting for tomorrow."
Harper has missed the past four games with bursitis in his left knee. He injured the knee on May 13, when he collided with the outfield wall at Dodger Stadium, and reinjured it Sunday after twice sliding head-first in the first inning.
Before Thursday's game, Harper played catch in left-center field and took batting practice with the Nationals' reserves. He hit three straight home runs in one stretch, and two of his batting-practice homers bounced through the right-field gates and onto Eutaw Street.
"I think it's lessened enough to where he feels a lot better about it," Johnson said about Harper's knee. "He says it doesn't bother him to hit, but we're not going to have a DH in Atlanta."
Tom Schad is an associate reporter for MLB.com. This story was not subject to the approval of Major League Baseball or its clubs.