Werth has big night for Potomac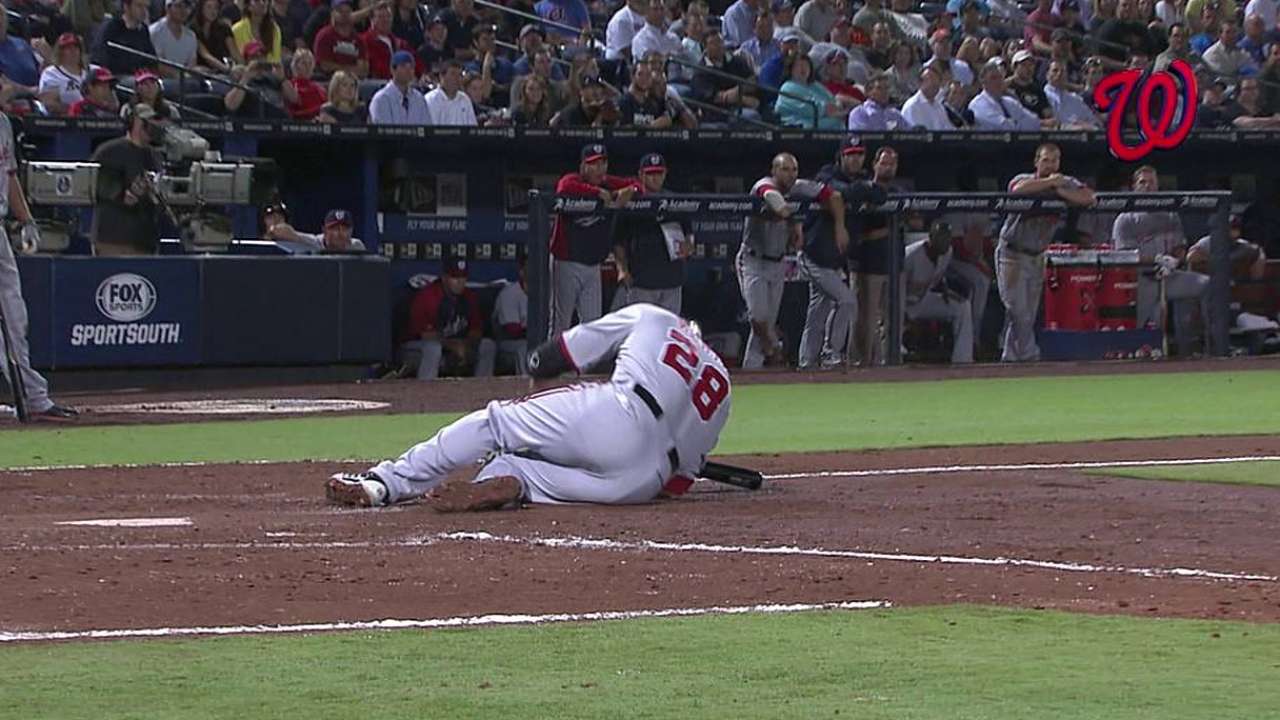 ATLANTA -- Whereas Bryce Harper's season has ground to something of a halt, Jayson Werth's may be getting back up to speed.
Werth, who injured his right hamstring during the Nationals' April series in Atlanta, had a huge night for Class A Potomac, which feasted as well, chalking up a 10-1 win over Lynchburg on Friday.
In seven innings, the veteran outfielder went 2-for-4 with a double, an RBI and two runs scored. He also walked and scored, rounding the bases in both a four-run first inning and a five-run second.
Prior to Washington's game in Atlanta, manager Davey Johnson said he'd talk with Werth afterward. They'll have plenty to talk about.
"Jayson Werth is the best judge of Jayson Werth," said Johnson. "After he plays today, we'll see how much effort he is [giving]. He's been staying under 90 percent effort. He's worried about that last 10 percent effort he gives coming out of the box. It bothered him before. Hopefully, we can get by that, and hopefully, he should be good to go on Tuesday."
Werth, who was hitting .260 with four homers and 10 RBIs at the time of the injury, hit .571 over his three previous rehab games.
As expected, the loss of both Harper and Werth has hurt the Nationals offensively, and prior to Friday's game, Johnson issued a challenge to those called upon to fill in.
"Losing Jayson Werth was a big blow, because he was in that part of the lineup that kind of kept other clubs throwing left-handers against us," he said. "Our bench hasn't done the things they were doing last year that they're certainly capable of doing, but they just haven't stepped it up. So having both of them out, it's a big blow. But again, I look at it as an opportunity for other guys to express their talent. They need to start doing it. We're not just based on one or two guys. We showed that last year."
Jon Cooper is a contributor to MLB.com. This story was not subject to the approval of Major League Baseball or its clubs.