Harper still sore, likely to miss Braves series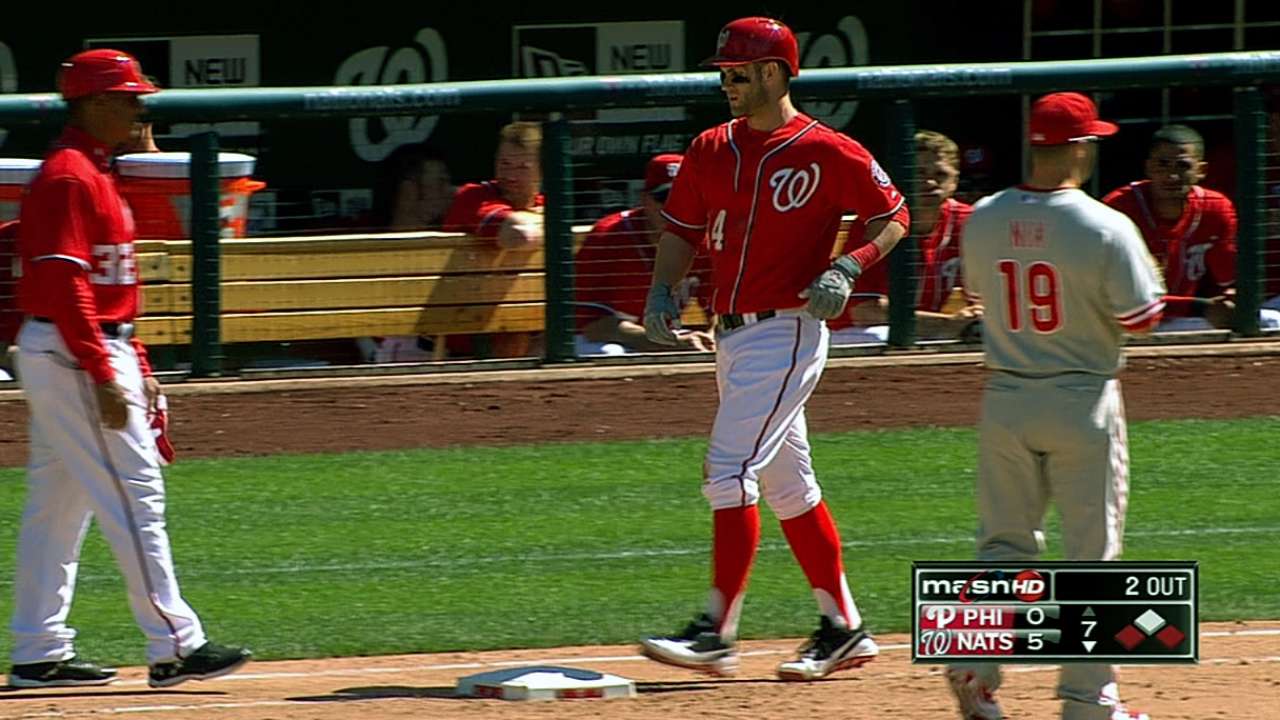 ATLANTA -- Don't count on seeing Bryce Harper in the lineup this weekend.
Harper missed the entire four-game Interleague series with Baltimore with continued soreness in his left knee, was not in the lineup for Friday's series opener with Atlanta and, according to manager Davey Johnson, is a no-go the rest of the weekend.
Johnson said that his mind was pretty much made up about Friday's game well before he arrived at Turner Field. In fact, he hadn't even made it to the hotel before he'd decided.
"I knew he was in bad shape. He walked in front of my bus getting off the airplane last night, limping. So I knew right then and there that he was out today," said Johnson. "It's bothering him. We have to try to figure out ... what we are going to do to get him by that."
Harper hurt the knee running into the wall at Dodger Stadium on May 13, then aggravated it against Philadelphia on May 26. Harper, who was hitting .287 with a team-high 12 homers and 23 RBIs prior to being hurt, hit .226 in the nine games following.
Though he is in a wait-and-see mode with Harper, Johnson seems determined not to put him on the 15-day disabled list.
"We'll see how he is after this weekend and then go from there," he said. "But for now it's not swollen enough to where you would drain it or anything, but it's swollen enough to cause discomfort.
"He's a tough guy. He would play if at all possible. But he's gimpy, and he's too good a talent to take any chance on further injury. So he's not going out there until it's better. That's for dang sure."
Jon Cooper is a contributor to MLB.com. This story was not subject to the approval of Major League Baseball or its clubs.