Zimmerman has first official workout at first base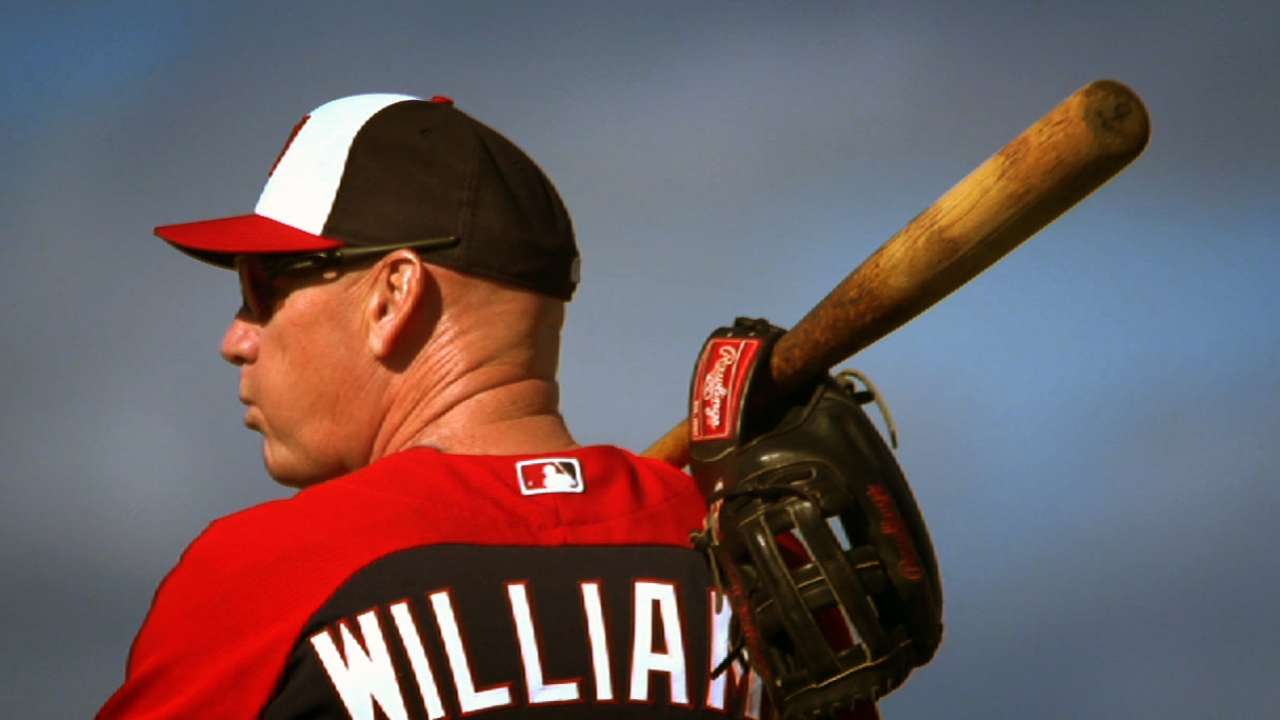 VIERA, Fla. -- The Nationals' experiment with using Ryan Zimmerman as a first baseman took another small step forward on Tuesday morning, when the veteran third baseman worked on picking low throws out of the dirt during a drill with Adam LaRoche and Tyler Moore. It was the first official workout at the position for Zimmerman, who might start some games there this season against left-handed pitchers.
"I'm going to continue to do that and be ready so if the opportunity does come up, I'll be ready to go," Zimmerman said.
Zimmerman, who has played 1,110 games at third and one at shortstop, said he "felt good" on the other side of the diamond as he took throws from manager Matt Williams.
"I thought he looked really good. It's no surprise," LaRoche said. "He's one of the better guys in the game at picking balls over at third. The way he fields, he's coming in and picking a lot of balls there. So it won't be too big of an adjustment for him, other than some footwork stuff."
Zimmerman, LaRoche and Williams all mentioned the footwork as something Zimmerman must practice. He will continue to get in some early work there, and Williams hopes to get him some innings during Grapefruit League games.
"We want to make sure his footwork is good, so his foot's in the right place, he doesn't get stepped on, those types of things," Williams said.
For his part, LaRoche is helping Zimmerman with some of the finer points of first and plans to do more as the spring continues. He isn't worried about losing some playing time in the process.
"I'm fine with it," LaRoche said. "That's the manager's call. When I'm put in the lineup, I'm going to go in and give it everything I've got. When I'm not, I'm going to cheer for my teammates. We're close enough friends where it's going to be a non-issue, if and when it comes up."
Andrew Simon is a reporter for MLB.com. Follow him on Twitter @AndrewSimonMLB. This story was not subject to the approval of Major League Baseball or its clubs.