Strasburg to throw two innings in spring debut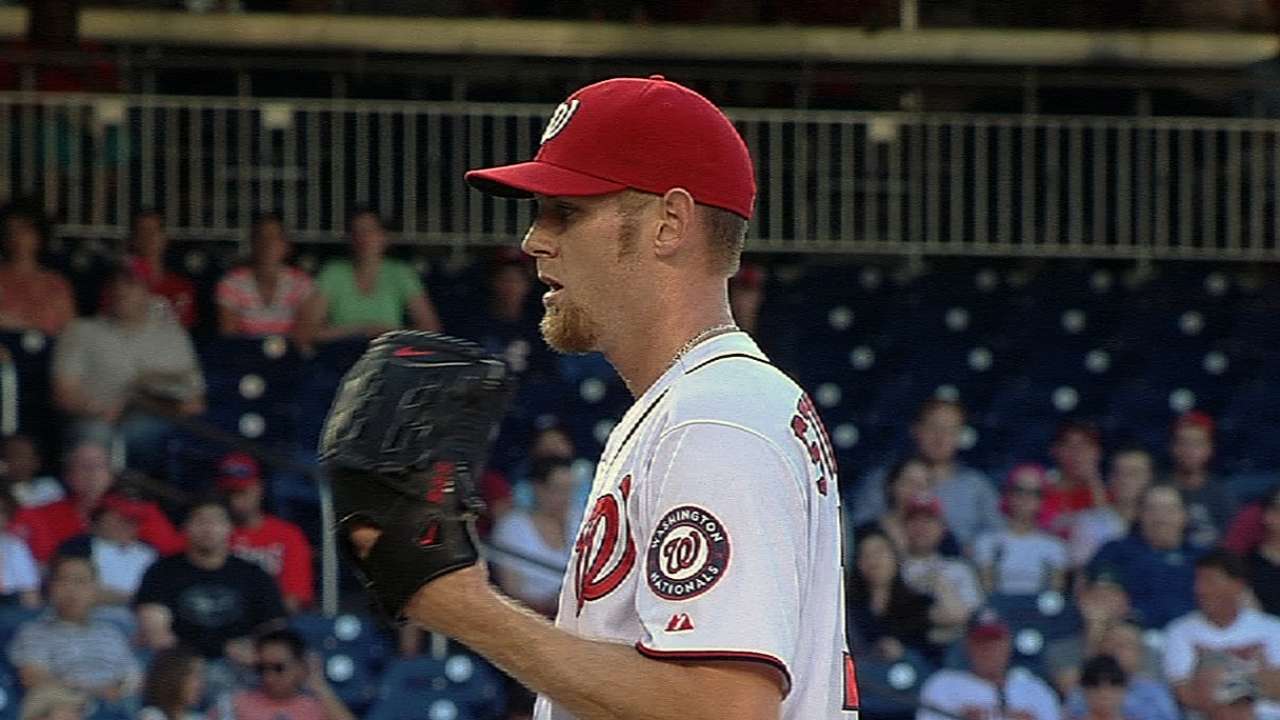 TAMPA, Fla. -- Stephen Strasburg, who is coming off October surgery to remove bone chips from his elbow, will make his 2014 spring debut on Tuesday against the Braves in Lake Buena Vista, Fla.
Manager Matt Williams said on Monday that Strasburg will be limited to two innings, regardless of how well he performs.
"We're not going to push him to three at this point, regardless of the pitch count," Williams said. "Right now it's just a matter of arm strength and getting everybody going. Once we get to four or five innings and arms start to get tired, then we'll get a better evaluation."
Strasburg has been tinkering with adding a slider to his repertoire. He believes the pitch will help him throw inside to left-handed hitters.
The 25-year-old right-hander, who went 8-9 with a 3.00 ERA last season, has previously relied primarily on a fastball, curve and changeup.
Jim Hawkins is a contributor to MLB.com. This story was not subject to the approval of Major League Baseball or its clubs.