Werth 'good to go' against Mets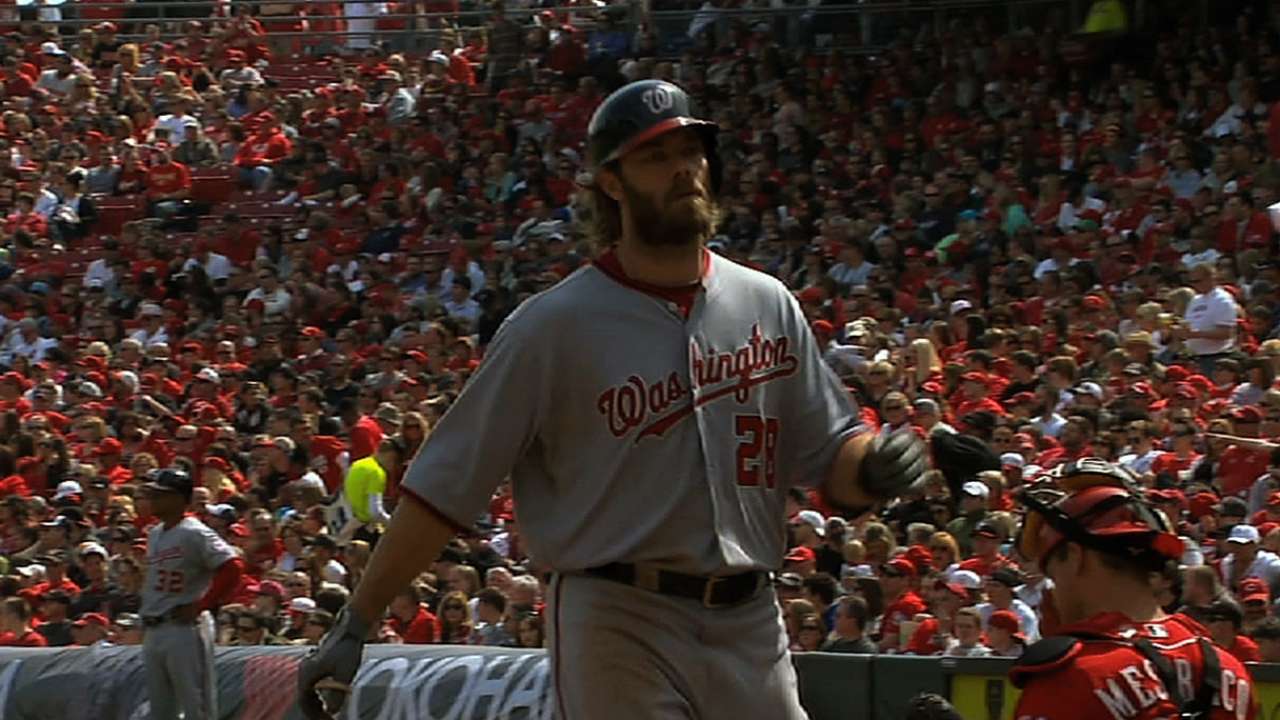 LAKE BUENA VISTA, Fla. -- Outfielder Jayson Werth (strained right biceps) will be in the lineup on Wednesday afternoon against the Mets. Manager Matt Williams said on Tuesday that the veteran is "good to go."
"He's going to go through a full workout today to make sure," Williams said, "but he's scheduled to go tomorrow."
Like Werth, outfielder Jeff Kobemus, sidelined by flu-like symptoms, did not travel with the Nationals to face the Braves on Tuesday.
"Kobemus is still feeling it, so we left him back today," Williams said. "He has a little stomach issue, so he's not feeling well."
Outfielder Bryce Harper experienced similar stomach issues on his scheduled off-day on Sunday, but started in left field and batted third in Tuesday's game.
Joe Morgan is a contributor to MLB.com. This story was not subject to the approval of Major League Baseball or its clubs.