Storen settles in after shaky start to debut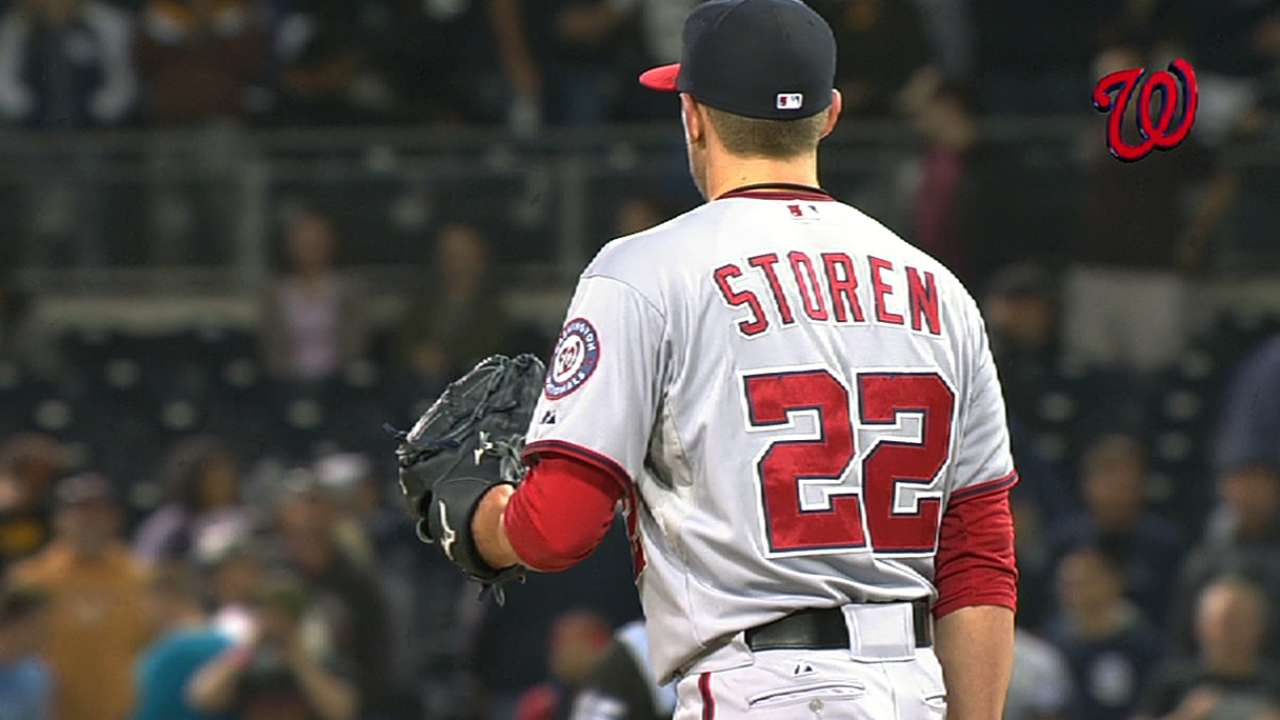 LAKE BUENA VISTA, Fla. -- Drew Storen's Spring Training debut on Tuesday resulted in a blown save and a 8-4 loss to the Braves at Champion Stadium.
Storen began the bottom of the seventh by issuing back-to-back walks to Tommy La Stella and Chris Johnson. He earned some breathing room by getting Dan Uggla to fly out, but the rough start caught up with him when Andrelton Simmons came up.
Simmons doubled to left, plating La Stella and pinch-runner Philip Gosselin to tie the score at 4. Storen settled in after that, retiring Jordan Schafer and Jose Constanza on groundouts to end the inning.
"He was just a little pumped up," manager Matt Williams said. "The ball was up in the zone. He ended up calming down after he threw a few pitches and got the ball back down in the zone again."
Although the result was not ideal, Storen and Williams were both pleased with the outing. Facing hitters and getting comfortable during spring is part of the process, Storen said.
"You just tend to speed up because you get in a game and face some hitters and try to throw a little hard," Storen said. "I made the adjustment. That's the big thing. I'd probably be a little more frustrated if I didn't come back and find the zone."
Added Williams: "His velocity was good today. The first time out, he was all right."
Joe Morgan is a contributor to MLB.com. This story was not subject to the approval of Major League Baseball or its clubs.