Ohlendorf exits spring debut with back spasms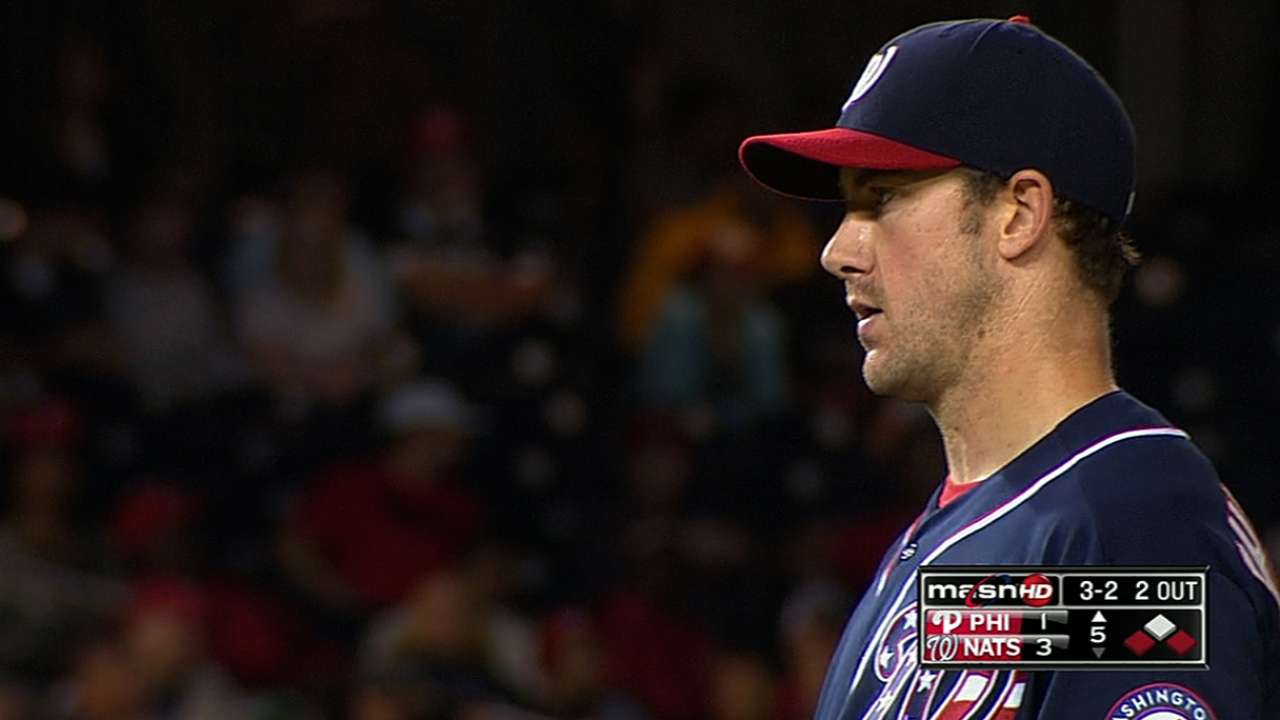 LAKE BUENA VISTA, Fla. -- Ross Ohlendorf's Spring Training debut on Thursday night ended with yet another frustrating injury, this time spasms in his lower back. Washington's training staff will re-evaluate the 31-year-old hurler on Friday morning.
The injury is unrelated to the side injury he dealt with earlier this spring.
"He said he felt it [while facing] the first batter, and then it just got progressively worse," manager Matt Williams said following Thursday night's 3-2 loss to the Braves. "So we'll see how he's doing tomorrow."
Ohlendorf left the field at Champion Stadium with a trainer after facing four batters in the bottom of the sixth inning.
After dealing with pain in his side and a finger issue this spring, Ohlendorf was finally making his first outing. Working in relief, he surrendered a run on three singles and a walk. He did not record an out.
Ohlendorf's unfortunate rash of injuries is keeping him from building on a strong season in 2013 as a valuable arm both in the rotation and out of the bullpen. The right-hander finished the 2013 season with a 4-1 record and 3.28 ERA in 16 appearances, including seven starts. He recorded four quality starts and a 1.16 WHIP -- his lowest since posting a 1.11 WHIP in six appearances with the Yankees in 2007.
Joe Morgan is a contributor to MLB.com. This story was not subject to the approval of Major League Baseball or its clubs.