Williams, Nats prepare to test replay system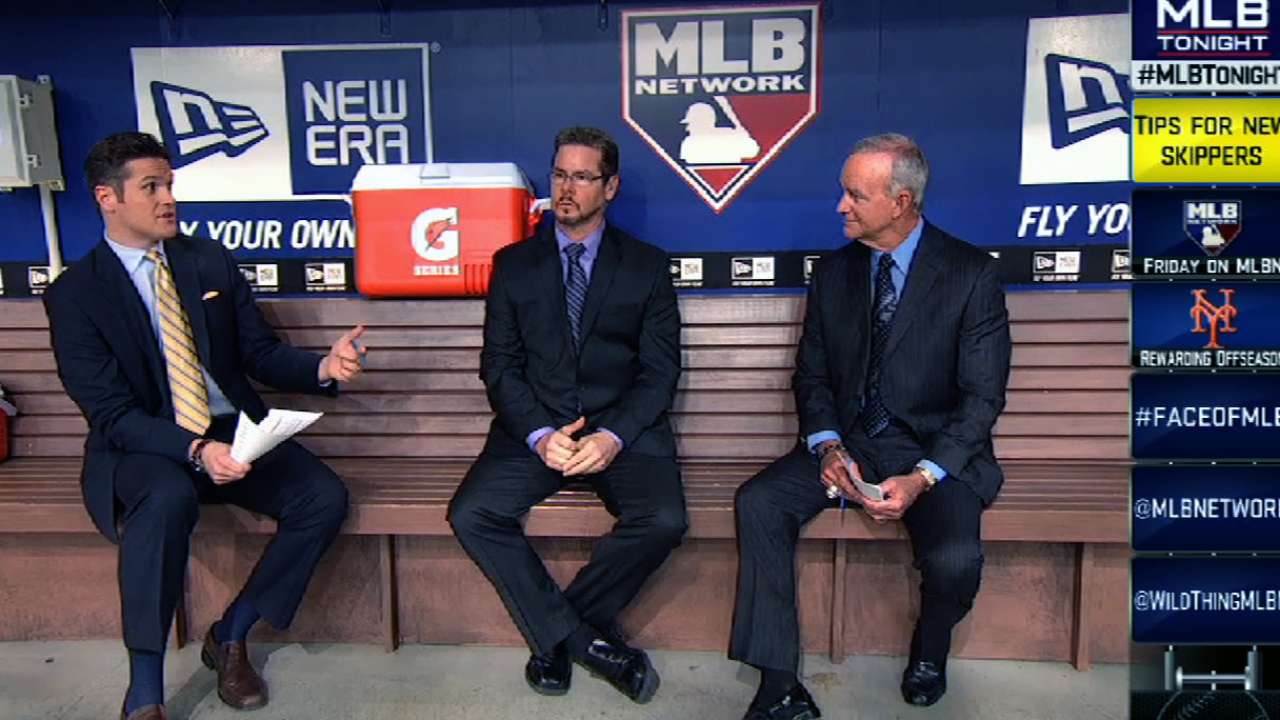 VIERA, Fla. -- The Nationals will get their first taste of instant replay when they play the Astros at Osceola County Stadium in Kissimmee, Fla., on Wednesday afternoon.
According to Nationals manager Matt Williams, bench coach Randy Knorr will be in communication with the video people watching the game from Space Coast Stadium. There will be a direct line into the Nats' dugout.
Each team is allowed one challenge during the first six innings. If the team is right on the challenge, they will get another one in the later innings. If they lose the challenge during the first six innings, they do not get another challenge.
According to Williams, the umpires can go to the video people without a challenge from either team.
"If it means something to our team, we are going to use it. If we are confident that we are right, we get another [chance]," Williams said. "In any situation where something like that comes up, I would imagine I would ask the umpire to take a look at it. If we have to get to the situation where we challenge, then we challenge. We have to make sure that we will be able to get it changed for our team."
On Feb. 22, Williams, general manager Mike Rizzo and members of the staff traveled to Kissimmee to gain a better understanding of the new instant-replay rules.
Teams including the Tigers, Astros and Braves were also at the meeting with MLB executive vice president Joe Torre and special consultant Tony La Russa. The meeting lasted 2 1/2 hours. Williams said he was pleased by what was said. The new rules went into effect this month. If a manager has a problem with a call, he is encouraged to go to the crew chief.
The Nationals will be involved with instant replay five more times this spring. After Wednesday, the next game featuring replay will be on Sunday, when the Nats play the Tigers.
"I'm looking forward to it because it is what it is. So it's part of our game right now and we have to do it. So I'm excited about it," Williams said. "If you have the schedule and you have games and it is what it is, you can't change them, so that's what we get excited about. It's part of it. I'm looking forward to the opportunity for us to potentially get a call changed our way and win a game."
Bill Ladson is a reporter for MLB.com and writes an MLBlog, All Nats All the time. He also could be found on Twitter @WashingNats. This story was not subject to the approval of Major League Baseball or its clubs.