Williams working hard to put together best roster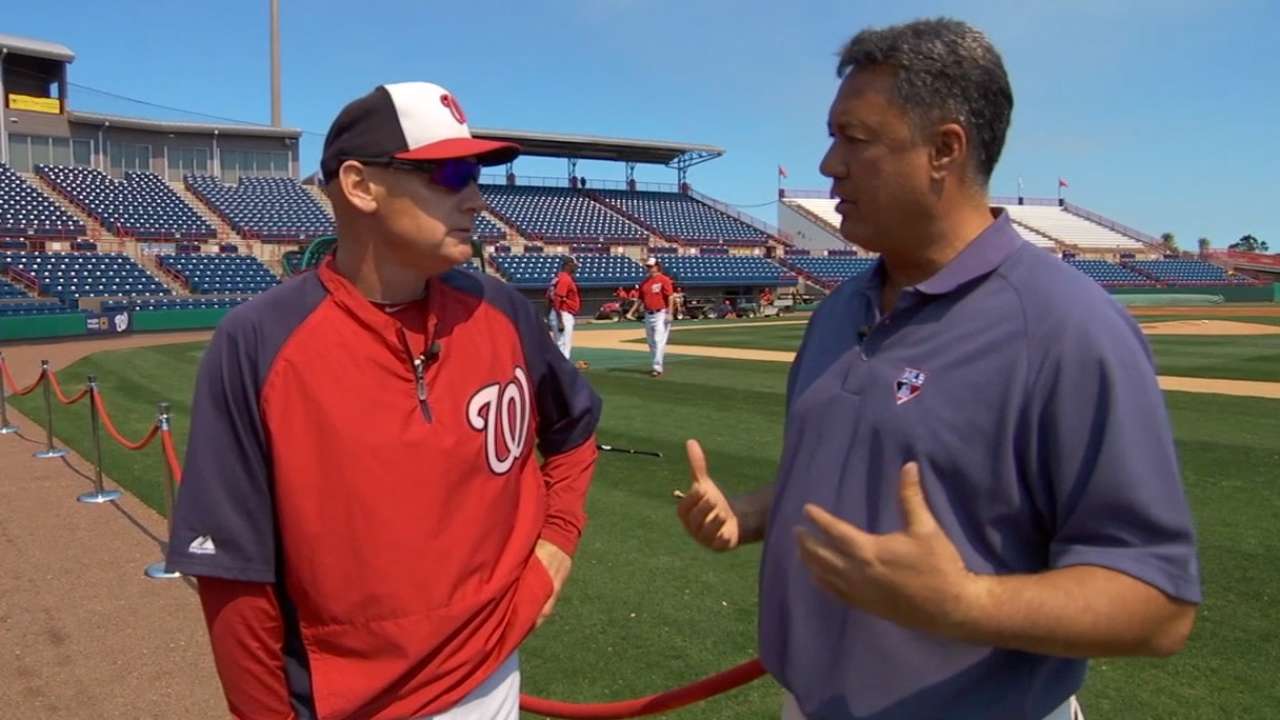 VIERA, Fla. -- First-year manager Matt Williams will have to make some tough decisions regarding the Nationals' Opening Day roster, and he is not taking that responsibility lightly.
"My sleepless nights right now are consumed with the bench, the 25th guy, the bullpen and all of that stuff," Williams said.
"I've got acid reflux, which is a product of that I'm sure. But that's part of the job. We want to go north with our 25 best guys and compete and certainly win and all of those things. But yeah, it's fun and it's nerve-racking and frustrating and all of that all at the same time."
Williams' decisions all will occur on the periphery of the roster. He must settle on a fifth starter, the last couple of relief pitchers and the last couple of bench players.
While Williams has a deadline in mind, he also knows he might not be able to stick to it. He has to consider what gives him the best roster for Opening Day, March 31 against the Mets in New York, while understanding that circumstances can change quickly after that.
Williams wants to have "the best 25 guys," but he looks at that question through the prism of how he might manage a game. What might Williams be looking for offensively and defensively? Would he be better served to have the last man on the bench possess the speed to pinch-run, or the offensive punch to pinch-hit in a key spot?
"All of those questions arise every day, 100 times," Williams said. "But that's part of making a decision, that's part of the challenge of the job and that's part of the frustration and the love of the job. It all goes into it."
Andrew Simon is a reporter for MLB.com. Follow him on Twitter @AndrewSimonMLB. This story was not subject to the approval of Major League Baseball or its clubs.