Williams has abundance of top-of-the-order hitters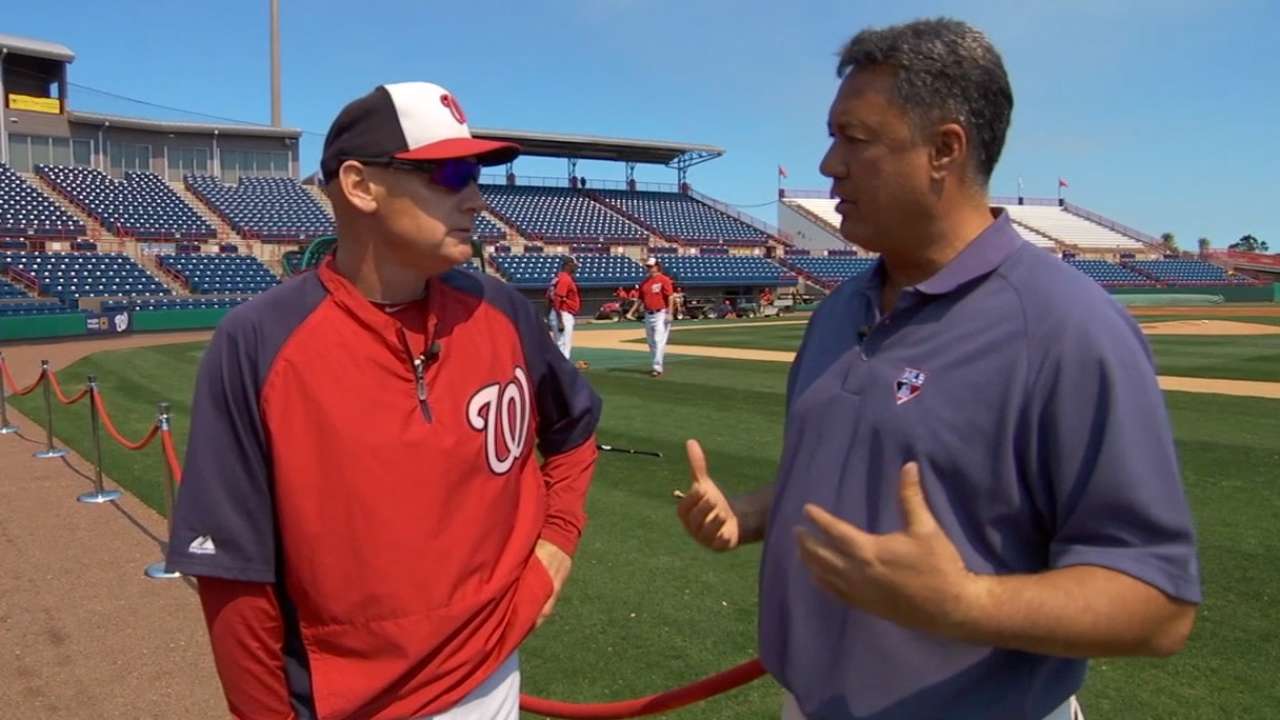 VIERA, Fla. -- Manager Matt Williams believes he has a problem, but it's not one for which he's likely to get much sympathy from his peers.
"One of the issues that we face is [that] we have a lot of really good hitters, so you worry about offending guys, putting them too low in the lineup," Williams said. "But that's a good thing to have."
Going into his first season as manager, Williams has an idea of his preferred batting order, but he also expects it to evolve based on any number of factors. Under Davey Johnson last year, Washington used 108 lineups, not counting pitchers.
The No. 2 spot was frequently in flux. Ten players started there, and five hit there at least 16 times. Ryan Zimmerman led the way, with 42, followed by then-rookie Anthony Rendon, with 33.
Williams on Tuesday called Rendon a "prototypical" No. 2 batter because of his ability to get on base, hit to the opposite field and still drive in runs. As more of a free swinger, Ian Desmond might not carry that same label, but Williams is prepared to use him in that spot without tempering that aggressiveness. The only exception could be asking Desmond to take a pitch early in a count to clear the way for a stolen-base attempt.
"We can't take away from his game," Williams said. "His game's pretty good as it is, so it's a question of where he's going to hit in the lineup. If he's hitting second, we're not going to change him. We can't. Because ultimately, he won't do well. So I want these guys to be free to play and do what they do."
Andrew Simon is a reporter for MLB.com. Follow him on Twitter @HitTheCutoff. This story was not subject to the approval of Major League Baseball or its clubs.